Functional soups and mains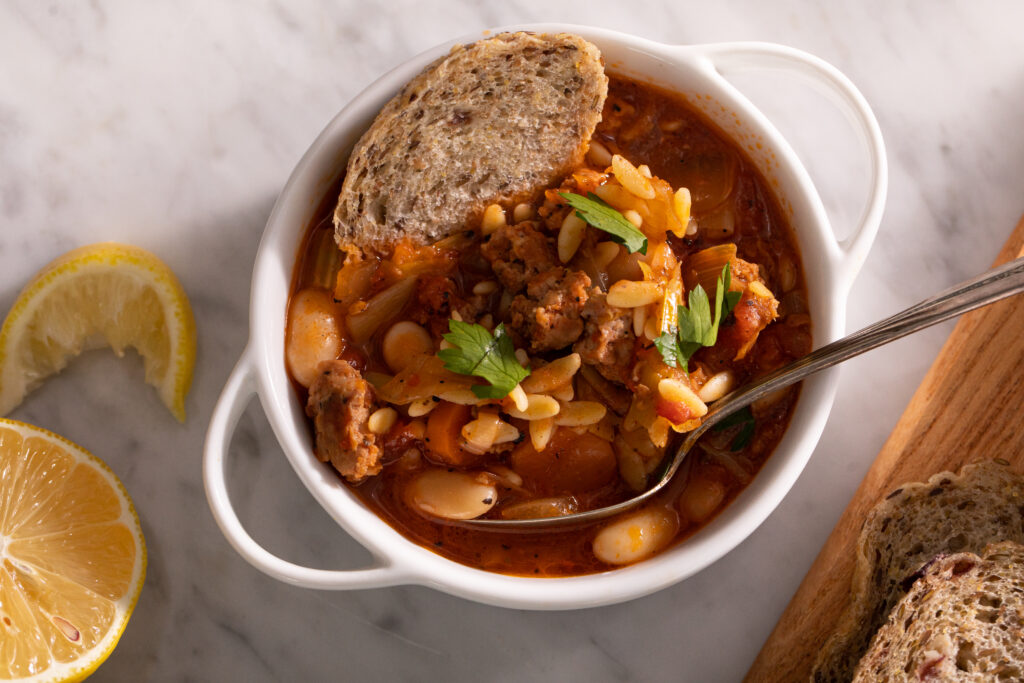 In the winter, there's nothing like a bowl of nourishing soup or plate of pasta to warm you up. You can amp up your go-to soups, bowls, or pasta when you add in functional ingredients.
For example, you can make functional soups or pasta by adding these to just about any broth or pasta sauce:
Protein powder
Collagen powder
Mushroom powder
In addition to making your existing favorite soups functional, you can also make recipes that include functional ingredients.
Functional soups, pasta, and more
See ideas for functional drinks, including functional hot drinks that are perfect for winter and functional smoothie recipes, too.