About Us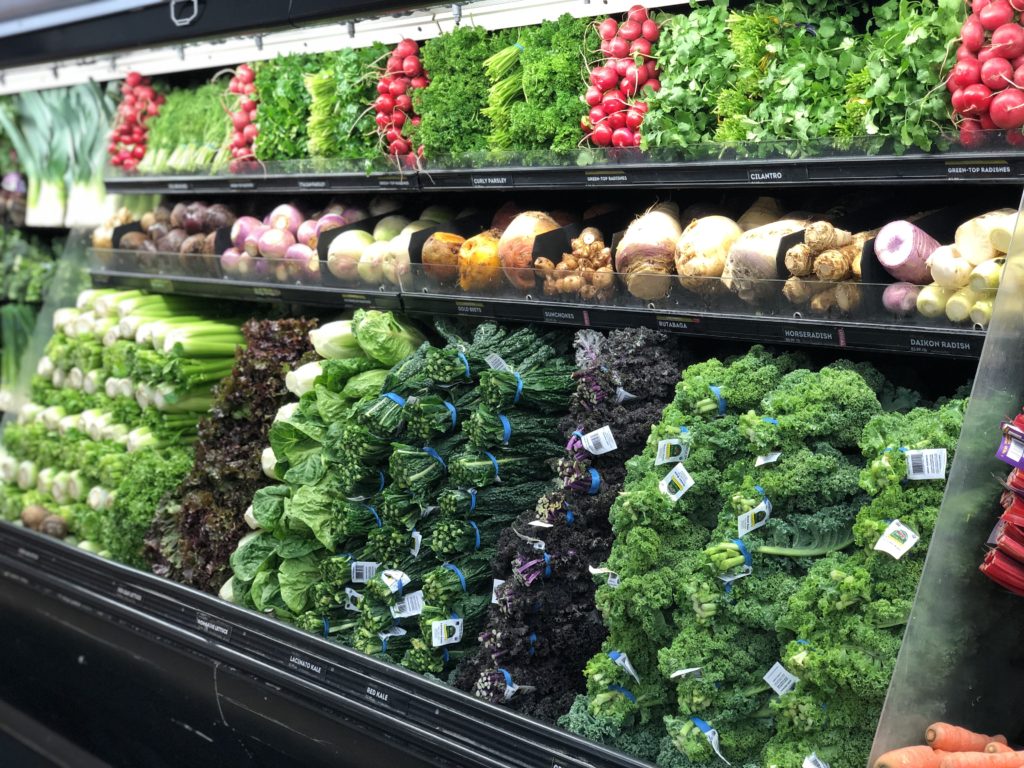 Bringing the Farm To You®
Loyal to local. Organic-focused. Better for you, and better for the planet.
Lakewinds Food Co-op is a community-owned, local grocery store with the highest standards around. We have three stores, 300+ employees, and a passion for local, sustainably grown food. Our mission is to promote sustainable agriculture, support local makers, sustain our communities, and protect our planet. There's no membership required to shop — all are welcome, and we'd love to meet you!
Product standards | Every item is carefully evaluated before it's allowed on our shelves. Our produce is 95% organic and as local as we can get it. We ban many ingredients that other stores allow — for example, our food has no artificial colors or flavors, no high fructose corn syrup, no hydrogenated oil, no sulfites, no nitrates or nitrites, no MSG — and many more.
Local partnerships | We work closely with local, organic produce farmers and know them by name. Our meat buyer visits local ranchers to see how they raise their animals and implement sustainable practices, such as rotational grazing and regenerative agriculture. We rely upon trusted third-party verification boards to ensure our wild-caught seafood is sustainable and healthy. To compensate our producers, we strive to pay the fairest prices for their goods and services. We do the ground work so you don't have to.
Employee well-being │ Team members at Lakewinds are passionate, knowledgeable, and committed to our cause. Eighty percent are full-time with benefits, and we have a rich tradition of on-the-job training, opportunity for advancement, and long-term employment. Fair compensation and great workplaces aren't just essential to our values, they're essential to our commitment to community and the environment. We've found that when people have a stake and a say in their work, their passion and commitment to that work increases.
Community support | Lakewinds gives back to the community in many ways. The Lakewinds Organic Field Fund (LOFF) gives tens of thousands of dollars in grants to local, small-scale organic farmers every year. This funding helps small farms scale up, seek organic certification, buy equipment, and more. Every week we donate food to local food shelves. In the spring we help schools and community gardens with seeds, plant starts, and know-how. Every month our Community Giving Round Up program raises tens of thousands for organizations that help develop local organic food supply chains. We support farmers markets, farmer education programs, food accelerators, and more.
Lakewinds History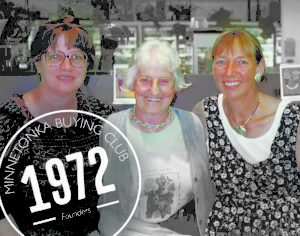 Lakewinds began in 1972, when Edie Green, Helen Davis and Edith Stodola founded the Minnetonka Buying Club.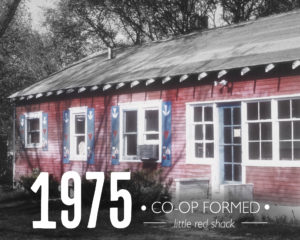 In 1975 the club officially became a co-op and moved into the recognizable "Red Shack" behind St. Luke Church.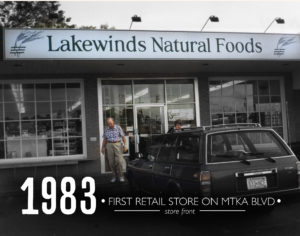 Lakewinds moved to Minnetonka Blvd (one building over from where it is now).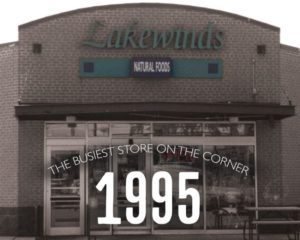 Lakewinds moved to the corner of Hwy 101 and Minnetonka Blvd.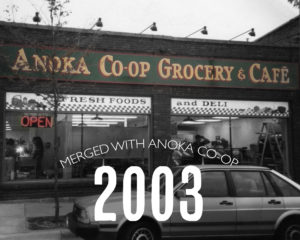 Lakewinds merged with (and later sold) the Anoka Co-op.
Lakewinds opened its Chanhassen store.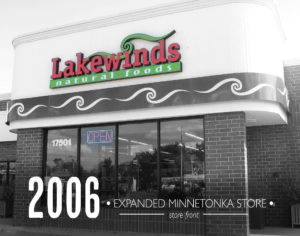 The Minnetonka store moved to its current location on Minnetonka Blvd.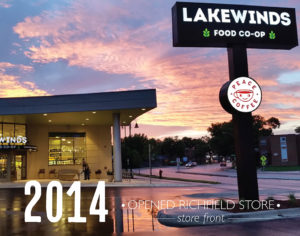 In 2014, our third store location opened in Richfield, thanks in large part to our generous owners, who loaned us $1.8 million for the project.
Store Hours
8 am - 8 pm daily
Store Hours
8 am - 8 pm daily
Store Hours
8 am - 8 pm daily