What's New at the Co-op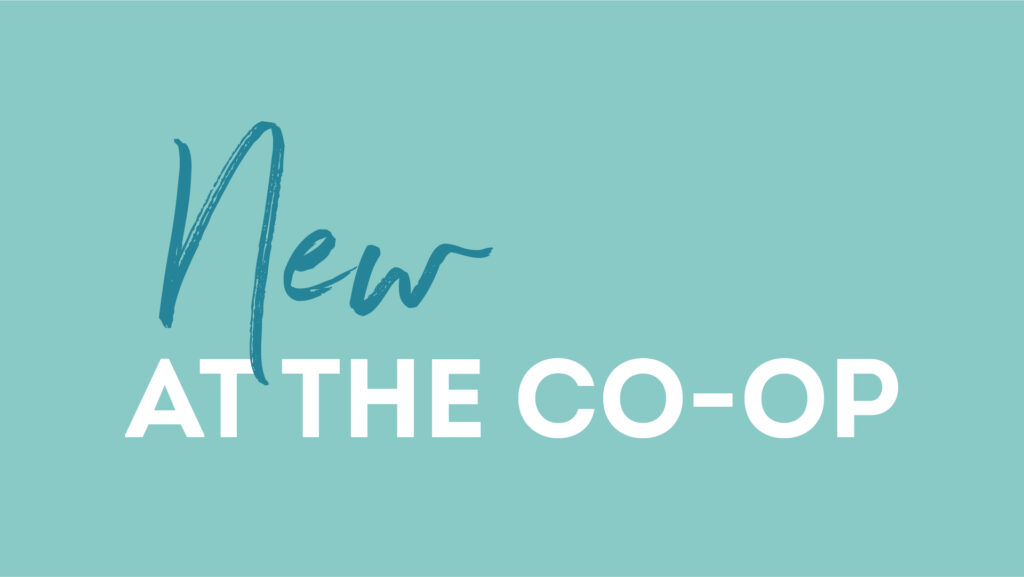 There's always something new at the co-op!
From delicious new local food to useful household items to flavors from around the world, you'll always find something new to love at Lakewinds.
Whatever you choose to try, don't sweat the details: Our team of dedicated and informed buyers make sure that everything meets our exacting standards for safety, quality, and sustainability. That means that all of our food items are free from artificial preservatives, sweeteners, and flavors, while our merchandise is free from harmful chemicals like BPAs, lead, and pthalates.
To learn more, read up on our list of banned ingredients in grocery and wellness, or read about our environmental commitment.
Here's what new at the co-op this month:
Grocery
Isadore Nut Co.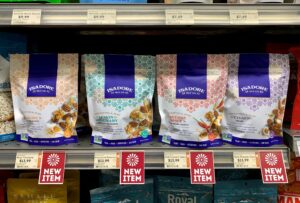 If you're planning any road trips, day trips, hiking trips, or bike trips this spring or summer you'll need some good, hearty snacks. These locally made nuts are available in scrumptious flavors like lemon rosemary, cayenne, chai, and turmeric.
$13.99

---
Mama Kicks gochujang and chimichurri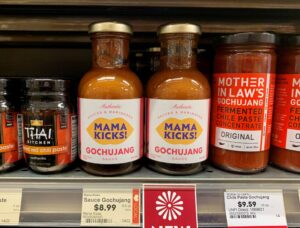 This local sauce maker is known for their authentic condiments from around the world. The Argentinian chimichurri is a returning favorite that has an herby, garlicky flavor that's perfect for grilled flank steak or scrambled eggs. The brand new Korean gochujang blends fiery gochugara peppers, miso paste, and soy sauce for a spicy, umami-rich marinade for poultry, seafood, and tofu.
$8.99

---
Freak Flag mac and cheese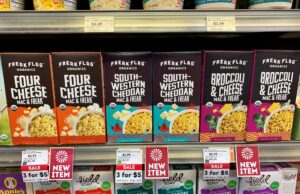 Quick, filling, and oh-so-satisfying, stovetop mac and cheese is a fave in many households. Freak Flag brings their signature love of bold flavors and organic ingredients to this pantry staple with four cheese, broccoli cheddar, and spicy southwestern cheddar flavors.
$2.99

---
Wellness
Dr. Queen Bee herbal honeys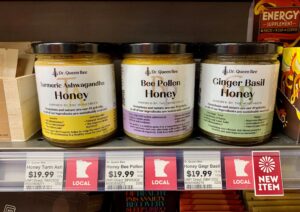 If you're like us, you're always searching for ways to promote pollinators! This local, woman-owned business crafts herbal honeys with functional properties sourced from hives across the greater metro area. Look for ginger basil, ashwagandha turmeric, and bee pollen-infused honeys in the wellness department.
$19.99

---
Good Made Great elderberry powder in strawberry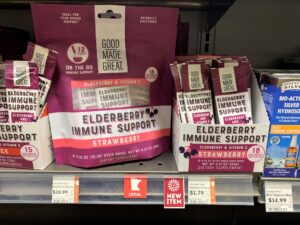 This popular line of immune supporting elderberry powder comes in convenient, single beverage packages. Keep a few in your purse, car, or backpack for when you need it most. The new strawberry flavor is perfect for warmer weather.
$1.79 each

---
General Merchandise
Sifi dog bandanas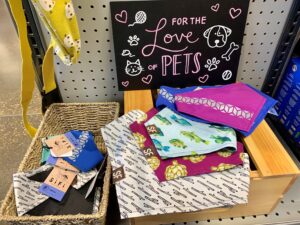 It doesn't get much more local than these hand stitched dog bandanas. In fact, they're made by a family member of a Lakewinds employee! In addition to the cute designs, these bandanas boast reflective patches to help keep your pooch safe during evening walks.
$16.99 – $19.99

---
Grey Shed cement planters, candle holders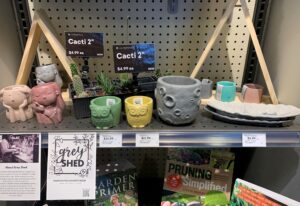 Woman-owned Grey Shed makes some truly unique pottery. You can find a nice selection of handmade planters at our stores or shop their larger selection of items online.
$9.99 – $19.98
---
Beyond Borders fair trade metal art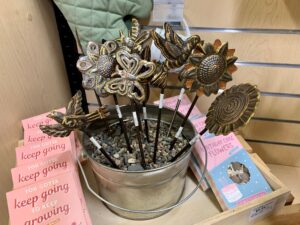 Support independent Haitian artists with these beautiful, handcrafted pieces. Since they're made of metal, this art is perfect for displaying outdoors as well as in.
$6.99 – $29.99