Board of Directors
As a co-op, our business is controlled by our owners, making us independent, autonomous, and democratic. Each owner gets to vote for our board of directors, which in turn hires and oversees a general manager. From this standpoint, the co-op is run like a normal business, as it's very difficult to operate a successful retail operation as a "collective," with all owners being the boss. But owners vote for the board members who best reflect their values and vision for the store, and who then represent the members in the overall governance.
---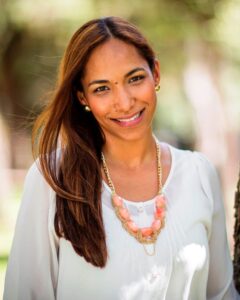 Glory Alcantara
(Serving since 2020)
Glory is Marketer at General Mills, where she's worked for 12 years. In her current role, she identifies, builds, and launches new businesses and brands based on consumer needs. Glory's passion for locally grown food started early — she grew up in the Dominican Republic in a family of restaurateurs whose restaurants and coffee shops use ingredients exclusively from local farms and farmers markets. In addition, her father worked at a bank that helped promote local agriculture by facilitating loans and providing financial services to small farmers. She's had a deep appreciation for local food, farmers, and feeding people healthful, organic food her entire life!
Glory's personal background and career path help her collaborate and give input on the board, particularly around market investment, strategy, prioritization, co-op growth, and supporting the local food system. She lives in Minnetonka with her 12-year-old son and their mini labradoodle puppy, and has been a Lakewinds owner for more than 10 years.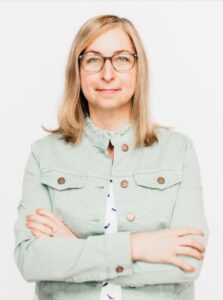 Karin Broecker Smith
(Serving since 2022)
Karin was newly elected in September of 2022. More information about her will be coming soon!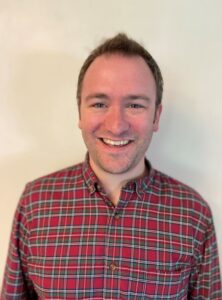 Jack Huerter
(Serving since 2022)
Jack was newly elected in September of 2022. More information about him will be coming soon!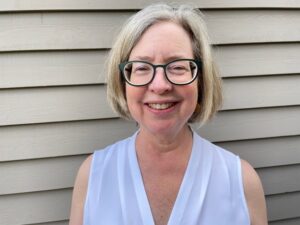 Susan Lenczewski
(Serving since 2021)
Susan works for the Minnesota legislature, serving as the executive director of the Legislative Commission on Pensions and Retirement since 2015. Her previous employment includes a dozen years as a partner with a Minneapolis law firm and several years each as internal legal counsel for an energy company and for a federal government agency. She's advised many corporate boards of directors, including for employee-owned companies, on legal compliance and board governance and currently serves on the Ramsey County District Ethics Committee and the Board of Continuing Legal Education.
Susan is excited to serve on Lakewinds' board of directors and bring her board and legal experience to help Lakewinds navigate challenges, such as increased competition from other stores and inventory disruptions due to the pandemic and climate change. In her free time, Susan enjoys travel and cooking family feasts, whenever possible, with her three adult children, daughter-in-law, and husband, John, a fly fishing fanatic and director of Minnesota Trout Unlimited.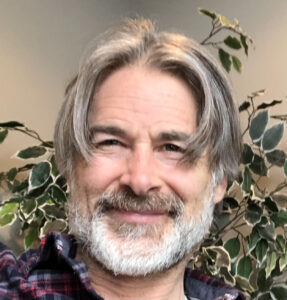 Bob Musman
(Serving since 2021)
Bob is director of customer success at Kantar Consulting. He has a strong passion for health and wellness and an appreciation of how the food supply chain can positively impact our community. He notes that 2020 and the COVID-19 pandemic demonstrated just how critical our local grocery stores are to our communities.
Bob has 20+ years of experience in consulting for the retail and consumer goods industry. He's worked and lived around the country in Philadelphia, New York, San Francisco, and Seattle, before coming to Minneapolis. He can be found throughout the Twin Cities community as a youth basketball coach, mentor with Minnetonka High School's Vantage program and a graduation coach at Patrick Henry High School. Bob and his wife and two teenagers live a short walk from the Minnetonka store, where they shop weekly and are big fans of the hot buffet bar for quick, healthy meals.
Ryan Reichenbach
(Serving since 2017)
Over time, Ryan has come to think about his nutrition and health focus as "purposeful." Lakewinds' incredibly thoughtful selection, sourcing, organization, and staff is a powerful model for supporting that focus. Ryan's background in business, finance, and strategic planning has provided him with the skills and insights to contribute to Lakewinds' board of directors.
In his work at a Fortune 500 company, Ryan has been leading a large organizational change project, building on his experience working with multiple stakeholders across a big organization. His training is in business and finance, with a BA in accounting and economics from St. Thomas and an MBA from the University of Chicago-Boorh School of Business.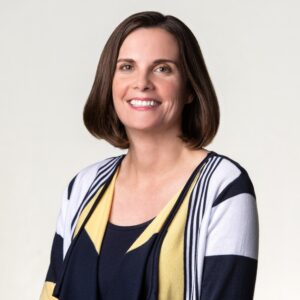 Katie Semersky
(Serving since 2021)
Katie has over 20 years of experience in consumer product marketing and sales. She is currently a marketing consultant, helping businesses achieve sustainable growth.  She started her career at General Mills in sales with a territory of 25 grocery stores where she learned about store operations. She later progressed into a 17-year marketing career in consumer products at General Mills, 3M, and Cargill. Most of her career has been focused on product categories that are sold at Lakewinds, and she has visited dozens of farms to learn about farmers' challenges and needs. She adores Lakewinds for its allergen transparency, organic focus, and outstanding staff. Katie's background in business, marketing, and strategic planning has provided her with the skills and insights to contribute to Lakewinds' board of directors.
Katie lives in Minnetonka with her husband and two sons. They have been Lakewinds member-owners since 2013. In her free time she enjoys anything outdoors, especially hiking, skiing, biking, and traveling with her family.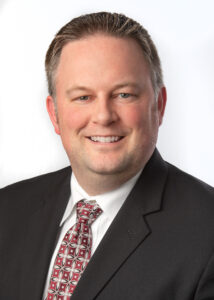 Bill Stevens
(serving since 2020)
Bill works in relationship management at AgriBank Farm Credit Bank. He holds a bachelor of science degree in criminal justice from Winona State University and a masters degree in business administration-finance from the Carlson School of Management at the University of Minnesota. His business education and professional experience working for a financial cooperative will guide his service on the Lakewinds board of directors.
Bill's interest in food production began at a young age being raised in a farming family in southeastern Minnesota. He still is able to enjoy food grown or raised on the family farm and appreciates knowing where his food comes from. The value Lakewinds places on the sourcing and production of the food it sells is important to Bill and his family, with his wife and daughter requiring a specialty diet. In his spare time Bill enjoys hunting, fishing and reading. Bill currently lives in Eden Prairie with his wife Stacey and two daughters.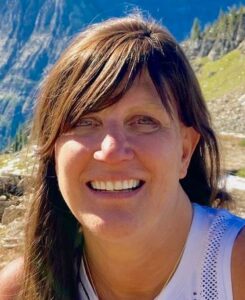 Pam Werley
(Serving since 2022)
Pam was newly elected in September of 2022. More information about her will be coming soon!