Board of Directors
As a co-op, our business is controlled by our owners, making us independent, autonomous, and democratic. Each owner gets to vote for our board of directors, which in turn hires and oversees a general manager. From this standpoint, the co-op is run like a normal business, as it's very difficult to operate a successful retail operation as a "collective," with all owners being the boss. But owners vote for the board members who best reflect their values and vision for the store, and who then represent the members in the overall governance.
---
Our owners have voted and the results are in. Congratulations to new board members Katie, Bob, and Susan! Thank you to all the candidates and to everyone who voted. Your involvement will help to shape the direction of our co-op for the next 3 years. Owner participation, whether by voting or running for the board, is a foundation of our mission as a co-op! More details about our new board members will be added shortly.

---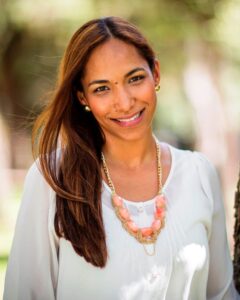 Glory Alcantara
(serving since 2020)
Glory is Marketer at General Mills, where she's worked for 12 years. In her current role, she identifies, builds, and launches new businesses and brands based on consumer needs. Glory's passion for locally grown food started early — she grew up in the Dominican Republic in a family of restaurateurs whose restaurants and coffee shops use ingredients exclusively from local farms and farmers markets. In addition, her father worked at a bank that helped promote local agriculture by facilitating loans and providing financial services to small farmers. She's had a deep appreciation for local food, farmers, and feeding people healthful, organic food her entire life!
Glory's personal background and career path help her collaborate and give input on the board, particularly around market investment, strategy, prioritization, co-op growth, and supporting the local food system. She lives in Minnetonka with her 12-year-old son and their mini labradoodle puppy, and has been a Lakewinds owner for more than 10 years.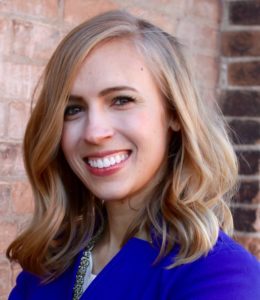 Gretchen Enninga
(Serving since 2016)
Gretchen is a performance improvement and operational effectiveness professional for a national health services and innovation company. She holds a master's degree in business administration.
For her, Lakewinds has been a place where she can freely shop knowing that all the research, fact-checking and scrutinizing has been done. She trusts that the food and products for her, her family, and home are not only good for them but are earth-friendly.
She credits her upbringing on a family farm in southwest Minnesota, where much of the food came from her family's own land, for her hobbies of gardening and baking and her appreciation for local, sustainable food. Gretchen lives in Eden Prairie with her husband, Simon, and son.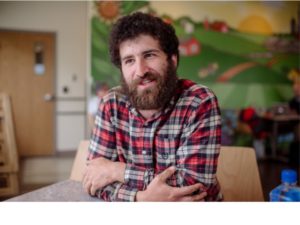 Ariel Pressman
(Serving since 2019)
Ariel has experience in farm and employment law. He currently works as a consultant on a number of different projects, including for Twin Organics and Seeds Farm, as a farm/employment law consultant for Farm Commons, and as a consultant on multiple projects for the Mill City Farmers Market. He spent 10 years working on, and then running, sustainable vegetable farms. Ariel interned on medium-scale vegetable farms for 4 years, then spent 6 years running his own certified organic vegetable farm, Seed to Seed. This experience gives him a deep well of knowledge and experience in sustainable food and farms, particularly with vegetables.
Over many of the winters during his farming career, he also worked as a Full Cycle Recruiter for a number of large companies in the Twin Cities. Because of this experience he also has brings strong knowledge of HR, people management, and employment law to the board.
Ryan Reichenbach
(Serving since 2017)
Over time, Ryan has come to think about his nutrition and health focus as "purposeful." Lakewinds' incredibly thoughtful selection, sourcing, organization, and staff is a powerful model for supporting that focus. Ryan's background in business, finance, and strategic planning has provided him with the skills and insights to contribute to Lakewinds' board of directors.
In his work at a Fortune 500 company, Ryan has been leading a large organizational change project, building on his experience working with multiple stakeholders across a big organization. His training is in business and finance, with a BA in accounting and economics from St. Thomas and an MBA from the University of Chicago-Boorh School of Business.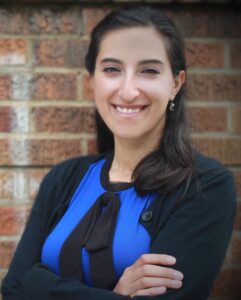 Naomi Sadighi
(Serving since 2016)
Naomi Sadighi is a public health professional focused on food access, food justice, nutrition, refugee/migration, and international women and children's health. Naomi graduated with her master's in public health from the University of North Carolina's Gillings School of Global Maternal and Child Health. 
Prior to earning her degree, Naomi worked in international refugee law, health, and resettlement, and worked to improve access to affordable social services for vulnerable populations.  Naomi now works at Pillsbury United Communities as the Oak Park Center director, largely aiming to reduce the food and healthcare access gap in North Minneapolis. In her spare time, Naomi is a doula, a youth empowerment community specialist, a dialogue facilitator, a cook, and an avid knitter.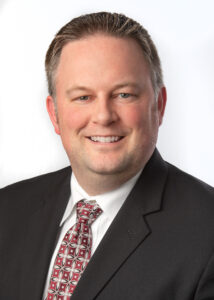 Bill Stevens
(serving since 2020)
Bill works in relationship management at AgriBank Farm Credit Bank. He holds a bachelor of science degree in criminal justice from Winona State University and a masters degree in business administration-finance from the Carlson School of Management at the University of Minnesota. His business education and professional experience working for a financial cooperative will guide his service on the Lakewinds board of directors.
Bill's interest in food production began at a young age being raised in a farming family in southeastern Minnesota. He still is able to enjoy food grown or raised on the family farm and appreciates knowing where his food comes from. The value Lakewinds places on the sourcing and production of the food it sells is important to Bill and his family, with his wife and daughter requiring a specialty diet. In his spare time Bill enjoys hunting, fishing and reading. Bill currently lives in Eden Prairie with his wife Stacey and two daughters.