June Community Giving
At Youth Farm, they use healthy food as a catalyst for engaging year round programs focused on planting, growing, preparing, and selling healthy food. Over 700 amazing youth leaders in 5 neighborhoods across the Twin Cities are learning how to thrive and have a positive impact on the world around them.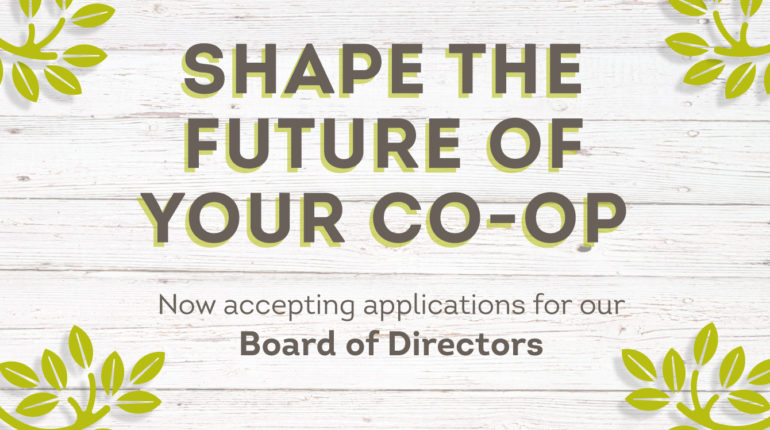 Join our Board of Directors
Lakewinds is seeking qualified candidates to serve on our Board of Directors. Three of nine seats are open, each for a three-year term beginning September 16, 2018. Read on for more information about the application process, timeline, responsibilities, and training. Applications are due July 28 by 5pm.
Learn More & Apply
Lemon, Asparagus & Arugula Naan Pizza
Summer isn't just about burgers and brats. Fire up the grill and try this delicious naan pizza, topped with fresh ricotta and summery local produce. It's the perfect pairing for your next patio dinner.
Benefits of Ownership
5% Off one shopping trip each month
'Owner-only' deals
10% Case discounts
A vote in the annual board elections
Owner dividend in profitable years
Benefits at other Twin Cities co-ops
Pride of investing in a progressive, local, community-owned business
Support community programs that nurture a better, healthier world
Not an owner? For just $90 you become an owner for life.
Learn more about becoming an owner