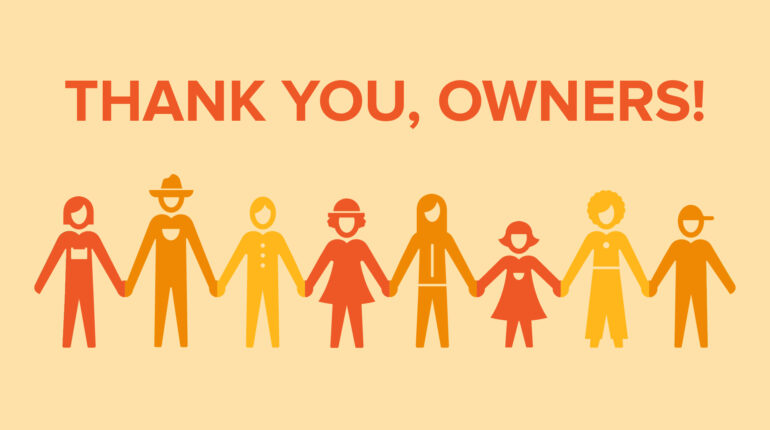 Owner Appreciation Month
October is Owner Appreciation Month at the co-op! We celebrate our owners all month with a one-time 10% discount (valid on the day of the owner's choosing) and special owners-only deals on some of our favorite products. Not an owner yet? Oct. is the best time to become one. Join us!
Learn more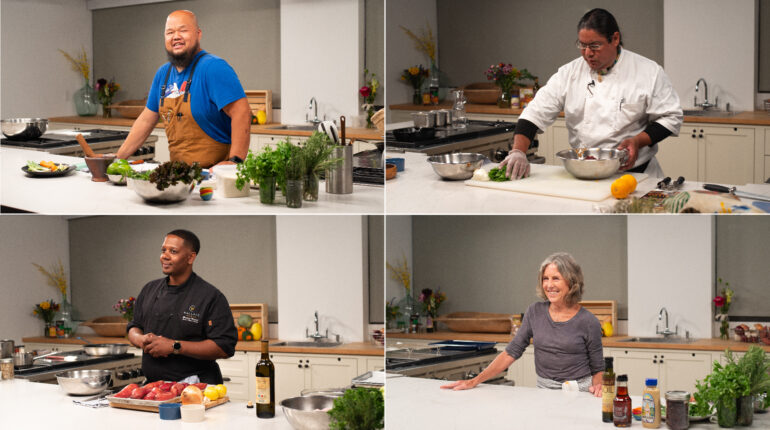 Chef Videos
We're lucky to have local chefs who support and advocate for our local food system. Explore delicious recipes using local ingredients from Chefs Yia Vang, Maurice Wallace, and Austin Bartold, and award-winning cookbook author Beth Dooley. These meals feature local, seasonal ingredients, are beautiful and tasty, and they're meaningful too.
watch now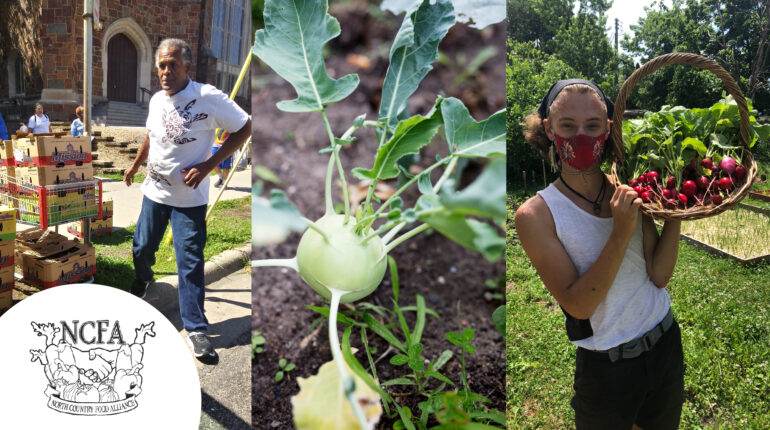 October Round Up
Round up your grocery bill to the nearest dollar to support North Country Food Alliance this month! North Country Food Alliance is a democratically run local organization takes action to strengthen food sovereignty in the Twin Cities Metro Area by reducing commercial food waste, building community gardens, and sharing healthy food with people denied access due to systemic oppressions. Through their community gardens, NCFA educates and engages communities directly by encouraging folks from the neighborhood help tend to the plants and eat as much from the garden as they'd like, free of charge. Any excess produce is delivered to local food shelves. Funds raised through Round Up will go primarily toward their food share program. For around $1,700 in operational costs, North Country Food Alliance can provide about 25,000 lbs. of fresh food every month to Twin Cities nonprofits that serve people in need.
Learn More about our round up program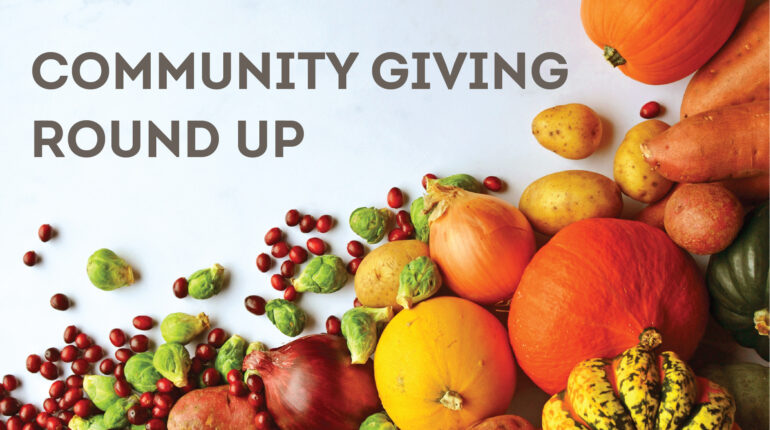 2021 Round Up Applications
We are accepting Round Up applications for 2021! Locally based nonprofit organizations doing work related to food access, food equity, or sustainable agriculture are encouraged to submit an application now through 10/31.
submit an application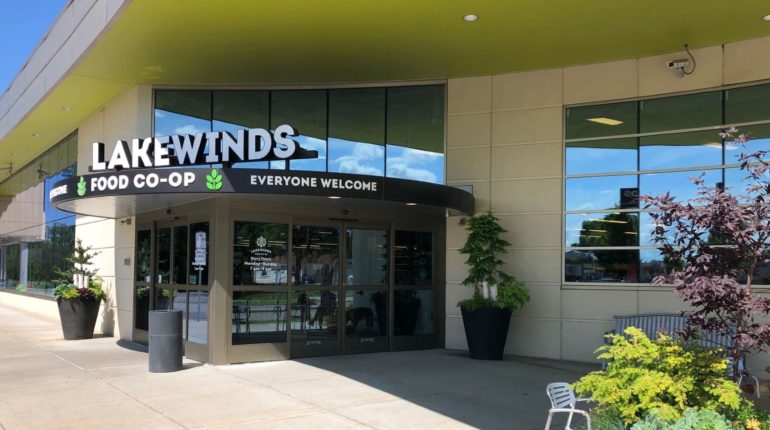 Store Updates During COVID-19
As of Sept. 1, the following changes are taking place at our stores.
Store hours are: 8 am to 8 pm daily.
A face covering is required to be worn in our stores per Governor Walz's order; children under age 5 are exempt from this requirement.
Hot meals are available, served by staff as to-go meals. Store selections vary.
Salad bars are temporarily closed at Minnetonka and Richfield, with some staff-served salad bar options at Chanhassen.
Store Updates
Store Hours
8 am - 8 pm daily
Burrito Bar Temporarily Closed, Hot Bar and Salad Bar Limited and Staff-Served Only
Specialties & Menus
Store Hours
8 am - 8 pm daily
Salad Bar & Burrito Bar Temporarily Closed, Hot Bar Limited and Staff-Served Only
Specialties & Menus
Store Hours
8 am - 8 pm daily