Lakewinds Food Co-op Chanhassen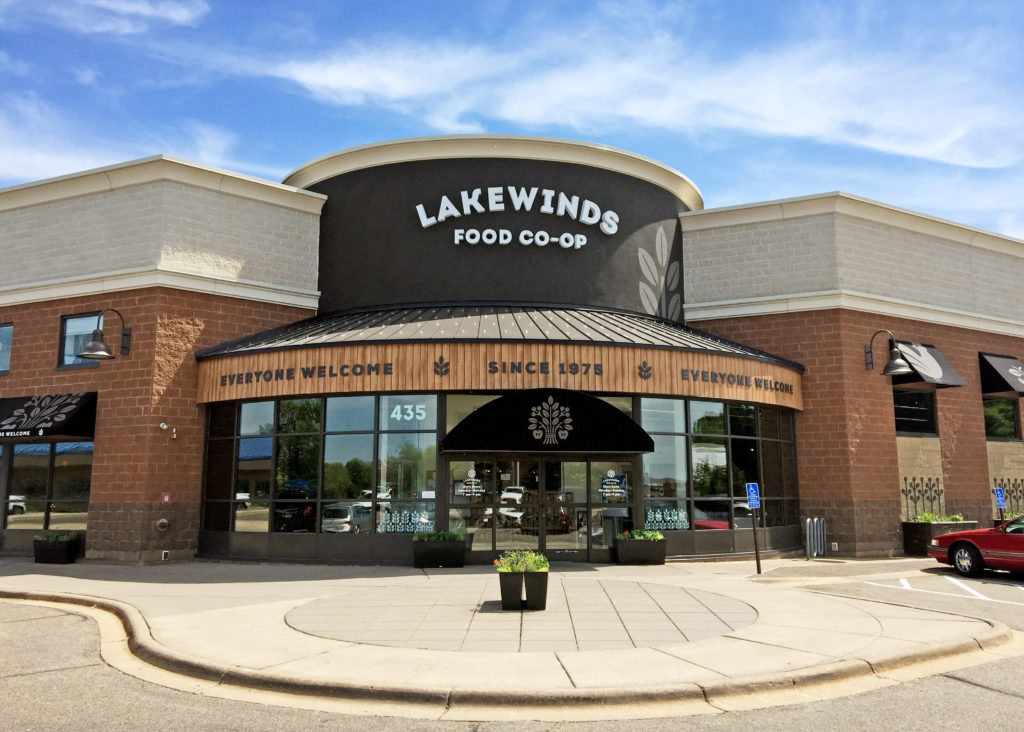 435 Pond Promenade
Chanhassen, MN 55317
Store Hours
8 am - 8 pm daily
952-697-3366
At the Lakewinds Chanhassen location, you'll find locally grown, organic produce, meat, specialty items and delicious meals to go. From our in-house bakery to pizza by the slice and grab-and-go meals, we have a variety of ready-to-eat meals that make life easier.
Remember, the state of Minnesota requires everyone over the age of 5 to wear a face covering while shopping at stores. Thanks for understanding!
Discover:
Hot pizza, available by the slice or pie
Grass-grazed, local meats, cut to order by our skilled butchers
Organic, locally grown vegetables, including pre-chopped
Deli meals to go, with entrees and pizzas also available in the frozen aisle
Made-in-house baked goods
Sustainably sourced, protein-rich snacks
Natural skin care and beauty items, as well as supplements to support better health
And much more!
Co-op Update
The hot bar is now open, following MDH guidelines, with breakfast starting at 8:30 am, lunch at 11 am, and closing at 7 pm.
Our salad bar remains temporarily closed, with a number of your favorite salads and scratch-made dressings pre-packaged on our grab-and-go shelves.
We also have a number of take-and-heat meals for those nights you're not motivated to cook.
We have a variety of scratch-made deli entrees, soups, scones, pizza, and more available in our frozen aisle for your convenience.
Thanks for understanding, and thanks for supporting the co-op at this time.