What's In Store
The best local, organic, and sustainable products. That's our promise.
If you find it at Lakewinds Food Co-op, you can trust it's good. For more than 45 years, it's been our mission to bring you products that are nourishing, humanely raised, and environmentally responsible. By researching everything we sell and eliminating things that don't make the cut, Lakewinds makes healthy, ethical shopping easy. And delicious.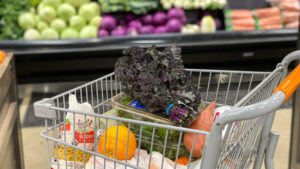 Shopping on a Budget
Shopping at the co-op supports local farmers, helps reduce your environmental footprint, and provides you with a variety of nutritious options. Sticking to your grocery budget is also important. Here are strategies you can use to shop at Lakewinds with budget in mind.