Lakewinds Food Co-op Richfield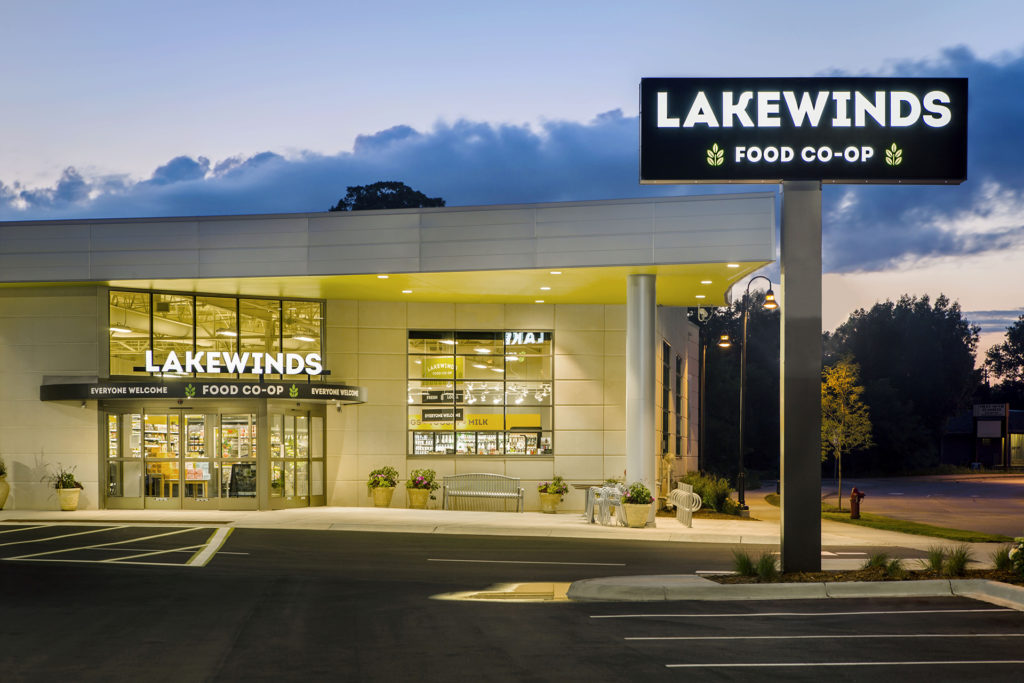 6420 Lyndale Ave S
Richfield, MN 55423
Store Hours
8 am - 8 pm daily
612-814-8000
The Richfield Lakewinds Food Co-op is full of unique, locally made, organic, sustainably produced items. From locally grown, organic vegetables to rotationally grazed, local meat; from clean skin care to scratch-made deli items, we have food and products that nourish you.
Remember, the state of Minnesota requires everyone over the age of 5 to wear a face covering while shopping at stores. Thanks for understanding!
Discover:
Sushi made on site
Grass-grazed, local meats
Organic, locally grown vegetables
Deli meals to go, from single servings to family sizes
Sustainably sourced, protein-rich snacks
Natural skin care and beauty items, as well as nutritional supplements
And much more!
Co-op Update
The hot bar is now open, following MDH guidelines, with breakfast starting at 8 am, lunch at 11 am, and closing at 7 pm.
Our salad bar remains temporarily closed, with a number of your favorite salads and scratch-made dressings pre-packaged on our grab-and-go shelves.
There are a number of take-and-heat meals available, as well as sides, sandwiches, brunch dishes, and more.
We have a variety of scratch-made deli entrees and pizzas available in our frozen aisle for your convenience.
Our beverage bar is open daily from 8 am to 3 pm.
Thanks for understanding, and thanks for supporting the co-op at this time.