Richfield Beverage Bar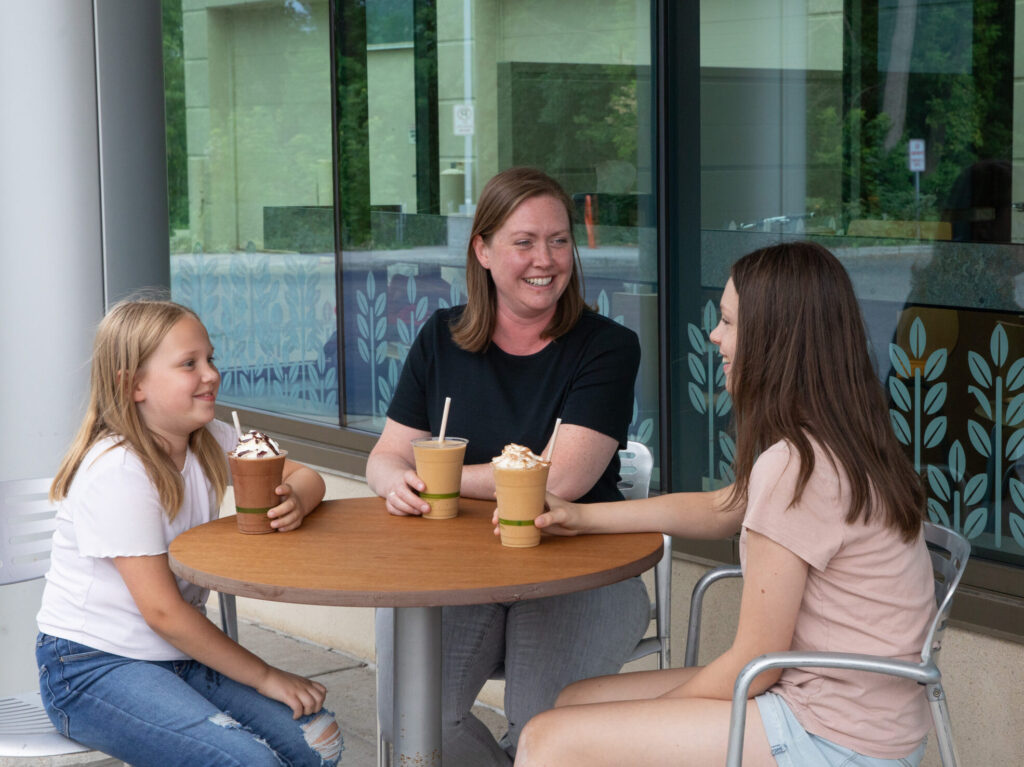 Located inside the Richfield store
Open 8 am to 7 pm daily.
Construction update: We are open during the construction on Lyndale Avenue. However, if you are approaching from the south, you will need to turn right at 66th Street and then left on Nicollet Avenue. From there, follow the detour signs to get back to Lyndale Avenue. We appreciate your understanding!
Find Your Favorite Coffee at the Co-op
Visit the beverage bar at our Richfield location only for the best hot and cold drinks around. It's your neighborhood coffee shop inside the co-op! From hot and iced organic coffee, tea, and espresso drinks to smoothies and more, you'll find all of the classics along with some new favorites located just inside the side entrance at Lakewinds in Richfield.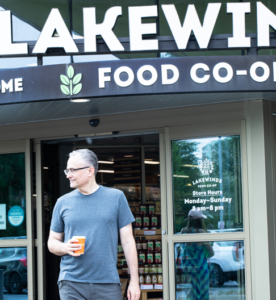 We know that better ingredients don't just make a better beverage, they can have a positive effect on the people who grow them and the environment. Unlike conventional chain or franchise coffee shops, the ingredients in everything we serve at the Lakewinds beverage bar are vetted just like the rest of the products on our shelves. We only use the most responsibly sourced, wholesome, and natural options possible. That means:
The organic coffee and tea we serve is fair trade or Direct Trade certified.
Nearly all ingredients we use are certified organic.
All syrups and mixes are scratch-made in-house.
All of the chocolate we use is Fair Trade certified.
No artificial colors or flavors, and no high fructose corn syrup in anything we serve.
---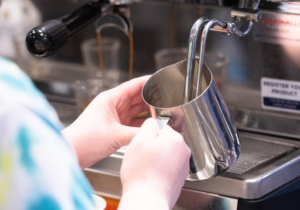 Drinks for Those With Special Diets
Special dietary needs (including gluten-free, dairy-free, vegan, and soy-free) can be accommodated for most beverages. We offer vegan milk and creamer options, including soy- and nut-free options. And pick up baked treats, also available in vegan and gluten-free options. See our full menu.
You can even boost your beverage with functional mix-ins, including:
Plant-based protein powder
Collagen peptides
Mushroom powders
Nut butters
And more!
---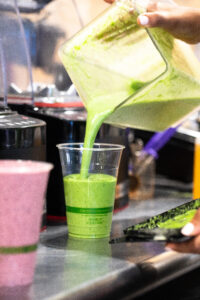 Coffees and Smoothies to Go
We are your independently owned, sustainably sourced neighborhood organic coffee shop — conveniently located inside the co-op. Swing by the beverage bar for a pick-me-up on your way to work, and don't forget to grab a scone or muffin, too. Grab a smoothie and swing through the salad bar for lunch, or treat yourself to a yummy drink while you shop. There's something delicious with your name on it any time of day at the Lakewinds beverage bar, now with newly expanded hours and menu!
---
Find out more about the featured beans at the beverage bar, roasted locally by Peace Coffee.
Learn more about food labels, such as fair trade and organic certifications. You can also learn more about each department's organic food product standards.
---
Lakewinds in Richfield
There's no membership required to shop at Lakewinds, all are welcome! Our Richfield store is just south of 62 off of Lyndale. Hope to see you there!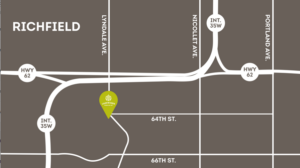 ---