Feel Good Ginger Turmeric Turkey Soup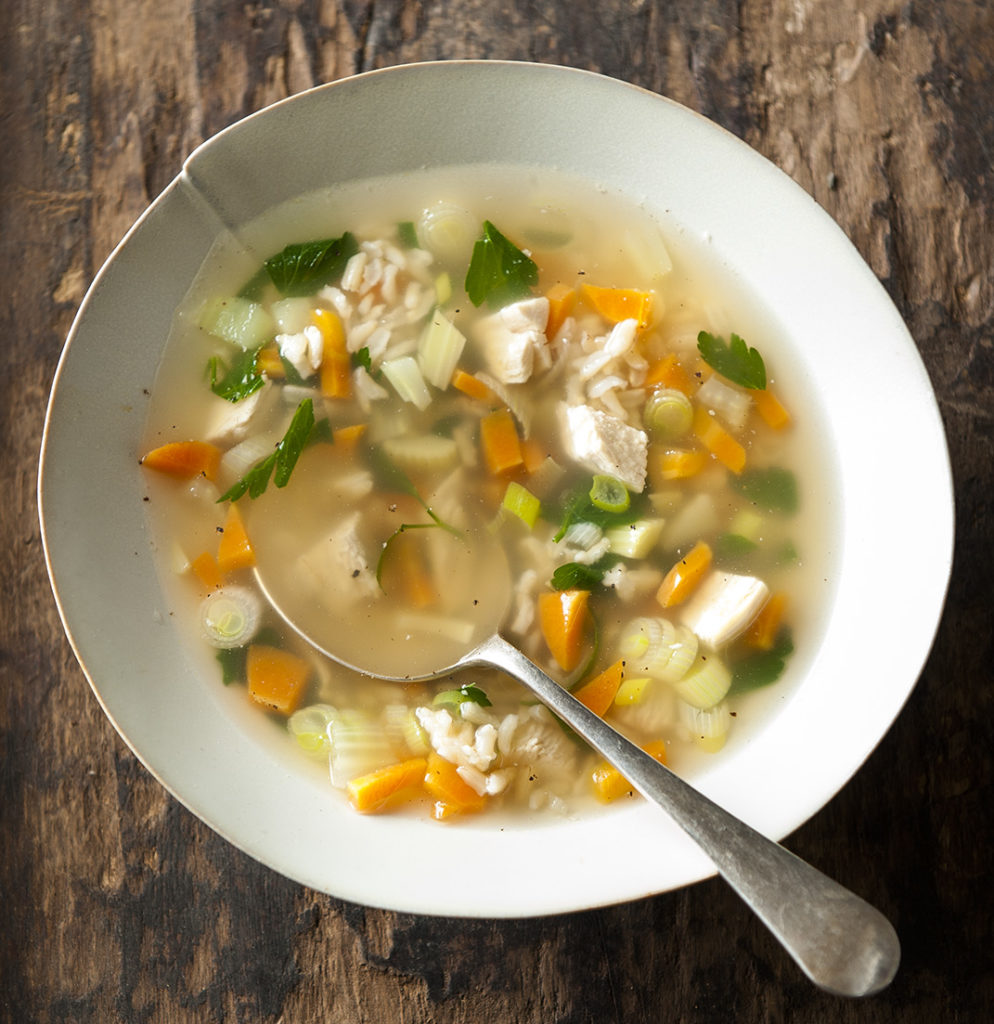 Photo Credit: Mette Nielsen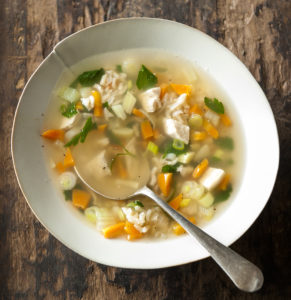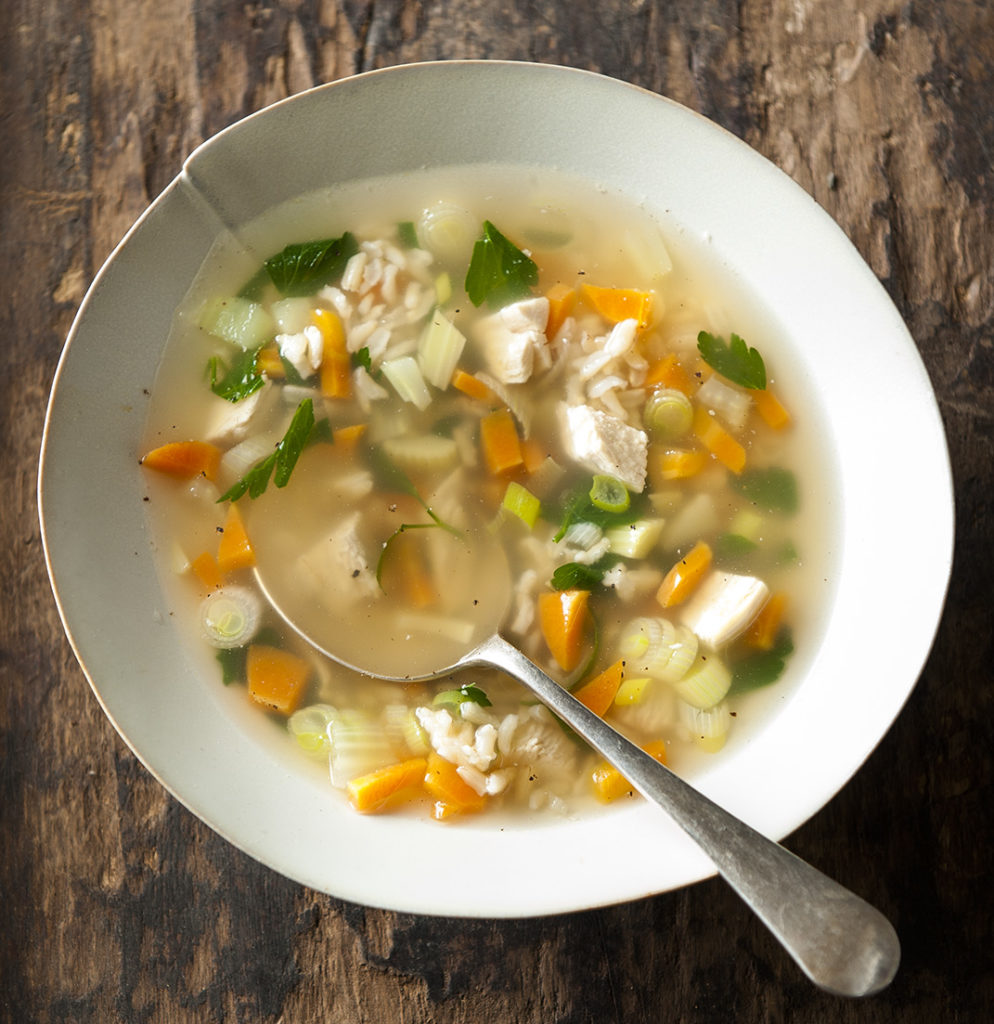 Print
Feel Good Ginger Turmeric Turkey Soup
Yield 4-6 Servings
This light, bright turkey soup is totally restorative. Feel free to substitute rotisserie chicken for the turkey.
Ingredients
1½ pound boned turkey cutlet
1 medium onion, peeled and quartered
1 head garlic, halved crosswise
1 4-inch piece fresh ginger, unpeeled and thinly sliced
1 3-inch piece fresh turmeric, unpeeled and thinly sliced
2 teaspoons black peppercorns
2 teaspoons coriander seeds
Coarse salt
4 cups chicken or turkey stock
4 medium carrots cut into ½-inch pieces
½ cup celeriac, peeled and cut into 1/2-inch pieces
¼ cup chopped parsley
1 bunch scallions, trimmed and thinly sliced
2 cups cooked rice or small pasta
Chili oil for garnish, optional
Instructions
Put the turkey, onions, garlic, ginger, turmeric, peppercorns, coriander, and a pinch of salt into a large pot. Add just enough stock to cover, set over medium high heat, and bring to a boil, then reduce the heat and simmer until the turkey is cooked, about 15 minutes. Transfer to a plate and cool. Cut the meat into 1-inch pieces and set aside.
Strain the stock into a bowl and discard the solids. Return the stock to the pot and add the carrots, celeriac, and parsley. Set over medium heat and cook until the vegetables are just tender. Add the turkey, parsley, scallions, and rice and heat through. Serve garnished with the chili oil to taste.