Summer Essentials and Supplements for Hydration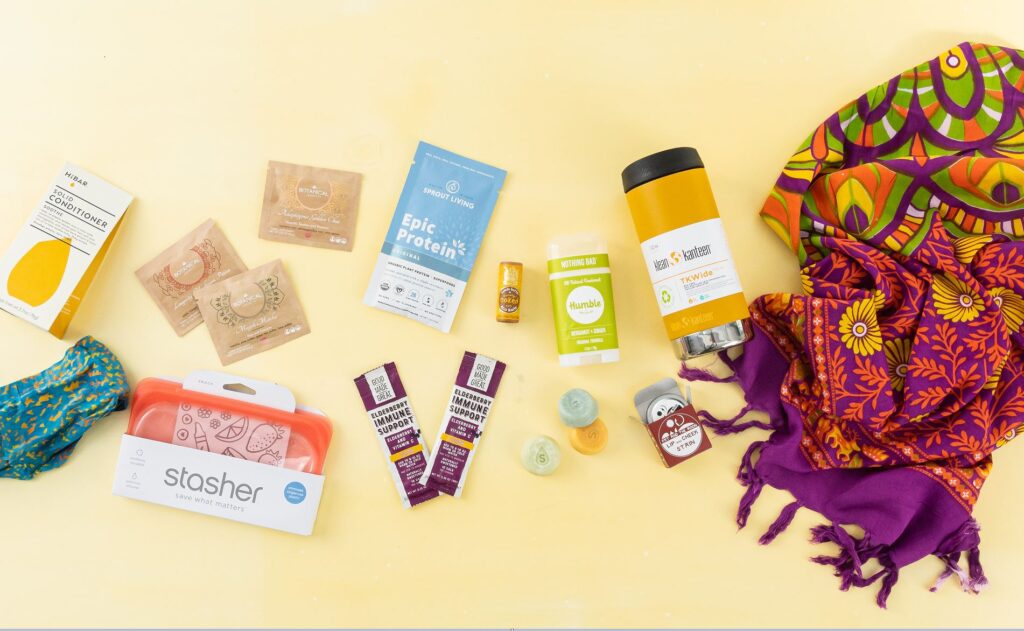 The wait for summer is over and sunny, warm days are here! Wherever your summer fun takes you, our wellness department has items to help you feel your best, inside and out. Here's a rundown of favorites selected by our Wellness team, from supplements for hydration to moisturizing lip balms. All of the items follow our strict product standards, so you know they're better for you, your friends and family, and the planet. Here's the list!
Supplements for Hydration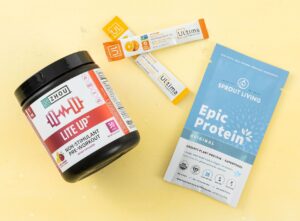 Zhou Lite Up
This sport supplement supports focus, blood flow, and energy, with tasty summertime flavors like berry lemonade. Vegan and gluten-free, it's great mixed into smoothies, juices, or just plain water. Wellness | $28.99
Ultima Replenisher
A fantastic supplement to help you hydrate, Ultima's electrolyte hydration powders are vegan, gluten-free, and non-GMO. Add a packet to water or other non-carbonated beverages to create tasty flavor combinations, like orange or lemon in coconut water. Wellness | $0.99-$19.99
Sprout Living Epic Protein
With the frenzy of summer activities, make sure you get your daily allotment of protein. These organic, plant-based protein powders are just the thing. Original flavor is mild, smooth, and creamy—great in smoothies, drinks, baked goods, pancakes, dips, and more. Check out helpful plant-based protein powder tips. Wellness | $3.49-$56.99
---
Summer Fun Essentials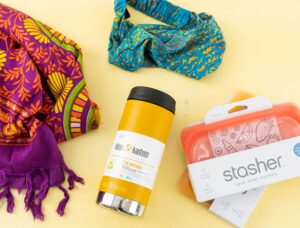 Golden Road
A local importer works with small family businesses in Guatemala to bring us gorgeous scarves and headbands perfect for summer. These unique textiles are either handwoven or made from upcycled vintage clothing. Gifts | $1.99-$27.99
Klean Kanteen
This longtime favorite maker of eco-friendly water bottles has products, including its TKWide bottles, made from 90% post-consumer recycled stainless steel. They participate in 1% for the Planet, they're Climate Neutral-certified, and their headquarters is solar-powered. Gifts | $5.95-$44.95
Stasher Bags
Make your summer outings plastic-free with the help of Stasher Bags. These durable, eco-friendly bags are made from durable platinum silicone, replacing your need for single-use plastic bags. They're ideal for packing snacks for the park, hiking trail, or beach. General merchandise | $9.99-$29.99
---
Summer Body Care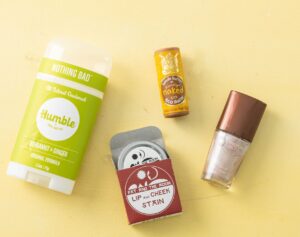 Humble Deodorant
Made with only a handful of clean ingredients, this staff favorite smells amazing and is effective all day long. Humble's containers are made from 75% post-consumer recycled plastic. Check out their new plastic-free line that comes in biodegradable cardboard containers. Wellness | $9.99-$11.99
Fat & the Moon
Add shimmer to your summer with these cheek and lip tints, highlighters, and body and facial care products. Made with minimal packaging from clean organic ingredients sourced from regenerative farms. Wellness | $11.99-$27.99
Booda Butter
Packaged in compostable containers or reusable tins, these organic lip and body butters are perfect post-sun care. They moisturize, soften, and give your lips and skin a little extra glow. Wellness | $5.99-$33.99
Mineral Fusion nail polish
And last but not least, your toes! Keep your tootsies sandal-ready this summer with beautiful color. Mineral Fusion nail polish is vegan, long-lasting, and (like all skin care at the co-op), cruelty-free, paraben-free, and formaldehyde-free. Wellness | $8.99
---
Summer Functional Beverages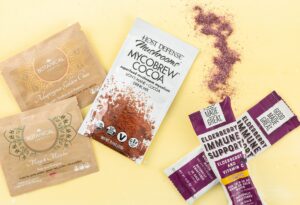 Host Defense MycoBrew Cocoa
Created with Lion's Mane, this cocoa can be mixed with water, milk, or a dairy substitute, then served over ice for a refreshing summer beverage. It's vegan, gluten-free, and certified organic. Wellness | $2.99-$24.99
Botanical Lucidity
Stay grounded with plant-based elixirs made from sustainable, organic, and foraged ingredients. Serve their Golden Milk or Mushroom Magic flavors over ice for a tasty summer beverage. Wellness | $2.99-$29.99

Good Made Great Foods
Packed with elderberry and vitamin C, this supplement supports immunity and is vegan, gluten-free, and locally made. The lemon flavor makes a perfect summer refresher served over ice with a squeeze of lemon and fresh mint. Wellness | $1.79-$20.99 

---
Camping Must-Haves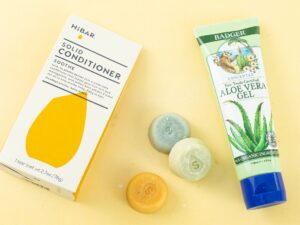 HiBAR
Local company HiBAR makes plastic-free, sustainably crafted shampoo and conditioner bars. They feel luxurious and are great eco-friendly options for traveling, camping, or the cabin. Not sure where to start? Try their three-pack samplers. Wellness | $6.99-$10.99

Badger Aloe Vera
If you spent too much time in the sun or are feeling dry, this Fair Trade-certified aloe vera gel can soothe your skin. It's lightweight and easily absorbed, made from organic aloe juice. Wellness | $6.99
---
Learn more ways to stay hydrated with functional beverages and explore more favorite skin care products for summer.