Top 10 Skin Care Products for Summer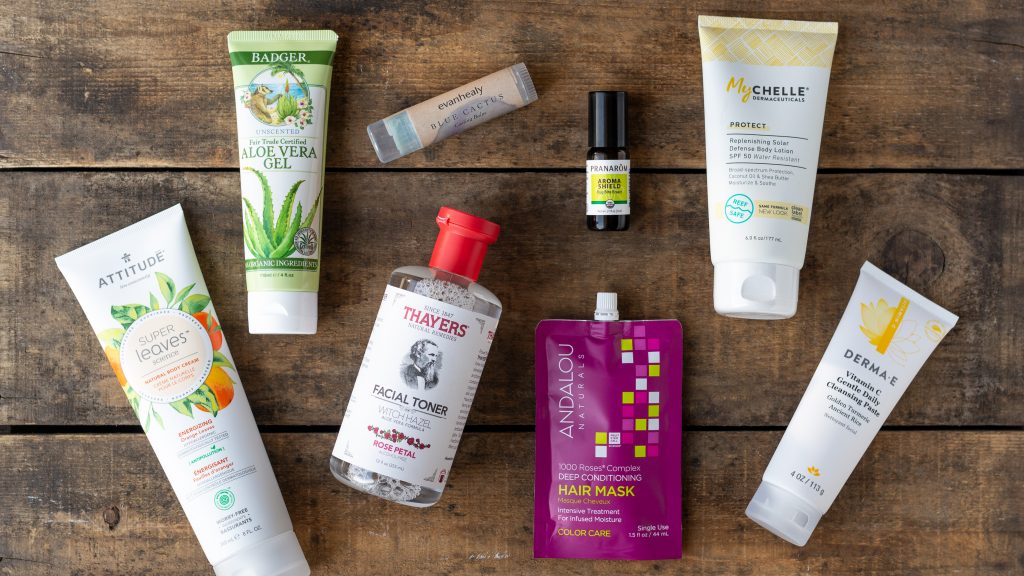 Early morning hikes, lunches on the patio, lazy afternoons in the park: these are the joys of Minnesota summer. Whatever you love to do outside, don't let concerns about your skin hold you back. Here are the top 10 skin care products for summer recommended by our wellness team.
1. MyChelle Solar Body Defense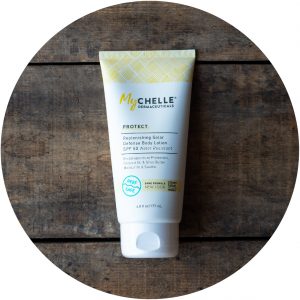 This skin care company believes in safety for all — meaning you and the environment. Their broad-spectrum sunscreen lotion contains coconut oil and shea butter so it moisturizes while it protects. Zinc oxide protection helps to prevent premature aging, so you don't have to choose between the sun and your skin.
Solar Body Defense is also reef safe, so you can use it on tropical beach vacations without fear of harming endangered ocean habitats!
$10.99-$20.99
---
2. Badger aloe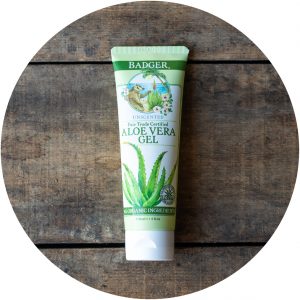 Even the most vigilant sunscreen-users may get a little too much exposure from time to time. For those days, you'll want to have some soothing aloe on hand! When it comes to sore, sun-damaged skin it's hard to improve upon nature. Aloe vera boosts circulation and prevents cell death around injured skin, helping you recover quicker. The cooling sensation helps alleviate the pain of sunburn.
Badger's aloe vera gel is certified Fair Trade, guaranteeing that farmers are paid fairly for their goods, which helps
$6.99
---
3. Nantucket Spider Summer Camp spider & bug repellant
Looking for an insect solution without harsh chemicals and unpleasant odors? This repellant was designed for kids, with gentle ingredients for delicate skin, but it works just as well for grown-ups. Nantucket Spider is made from a blend of essential oils that naturally repel mosquitos, flies, even ticks! With hints of rosemary, peppermint, and lemongrass, you might fall in love with the aroma as well.
Nantucket Spider is DEET-free, cruelty-free, and vegan, which is good news for everyone (Mother Earth included!).
$13.99
---
4. Pranarom Aromashield Bug Bite Eraser essential oil roll-on
Let's face it; bug bites happen. We do live in Minnesota, after all! When they do, reach for this roll-on for relief. Bug Bite Eraser soothes irritated skin with the power of lavender, peppermint, tea tree, and clove essential oils. Make sure to have one on hand for your next outdoor outing.
A local leader in essential oils since 2008, Pranarom is 100% organically sourced.
$14.99

---
5. Derma E Vitamin C gentle daily cleansing paste
More time outside means more exposure to dirt, dust, and other pore-clogging stuff. Keep your face clean and clear with this daily cleanser from Derma E that gently exfoliates without over-drying. Turmeric enhances your skin's natural glow and helps even out complexion.
For every purchase, Derma E contributes to causes like the World Wildlife Foundation and Vitamin Angels.
$12.99
---
6. EvanHealy Organic Blue Cactus cooling facial balm stick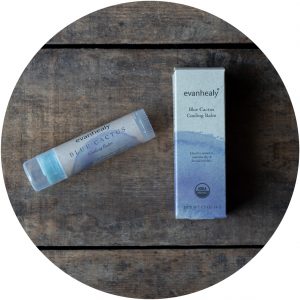 Whether you're in need of spot-moisturizing or on-the-go revitalizing, this balm stick is a summertime necessity for healthy skin. It's made from a blend of prickly pear seeds, blue tansy, shea butter, and sandalwood that cools while it heals, so it's perfect for extra-hot days.
Evan Healy sources every ingredient directly from small family farms and co-ops across the world to ensure that growers are fairly compensated, which is one reason it's one of our top 10 skin care products!
$19.99
---
7. Thayer's witch hazel toner with rose petal
Toner is an important element to morning skin care all year round. What makes this blend from Thayer's great for summertime is the witch hazel, which naturally tightens pores to prevent dust and other outdoor elements from clogging them. Rose petal oils help your skin retain moisture, giving you the freedom to stay outside longer.
To ensure quality and sustainability, Thayer's sources all its witch hazel from small family farms.
$9.49
---
8. LifeFlo Magnesium Oil Roll-On with Aloe Vera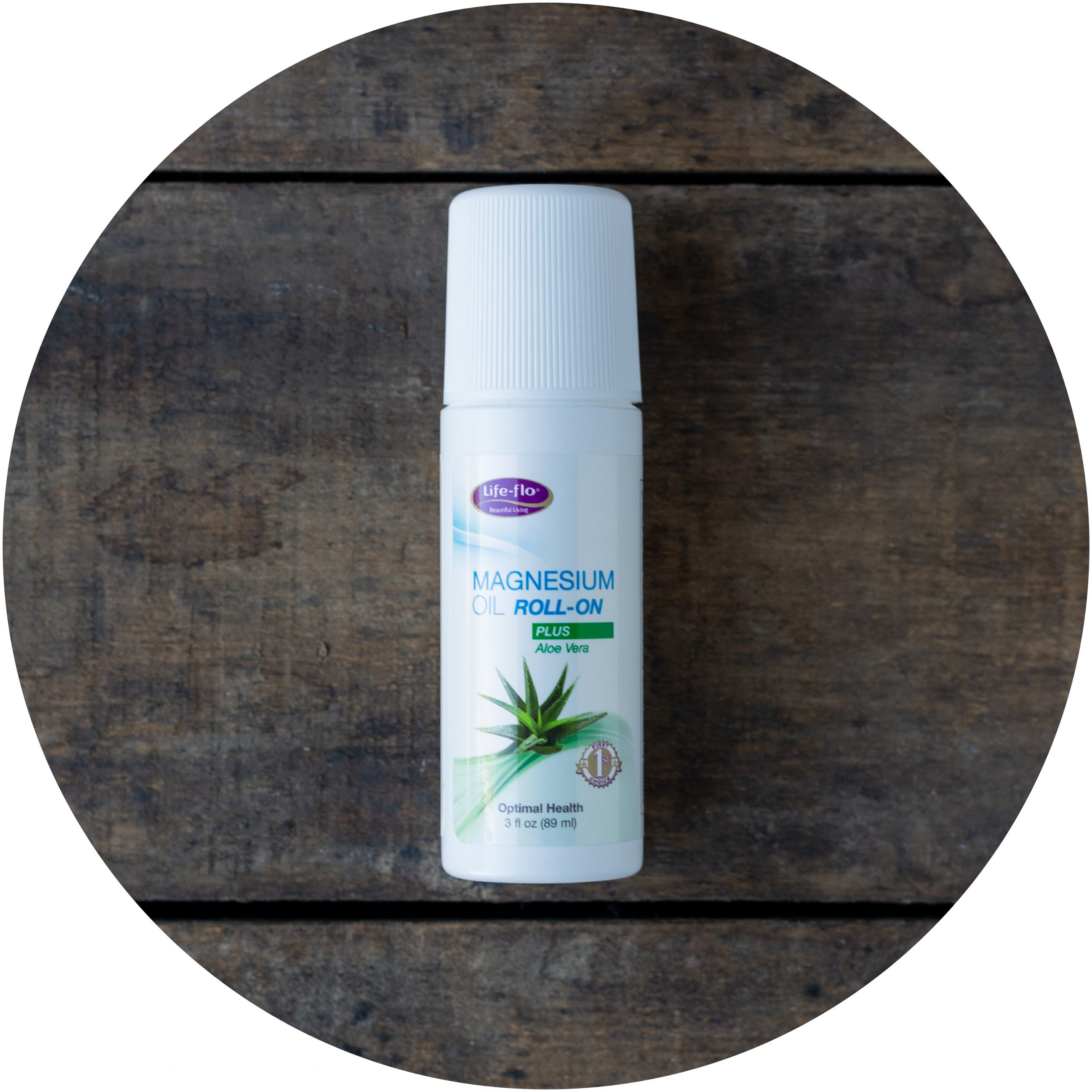 Reach for this when your muscles are achy and sore from a long day outdoors! Magnesium is easily absorbed through the skin, offering quick relief from muscle tension, while the aloe helps to reduce inflammation.
LifeFlo's organic products are cruelty-free, with no artificial fragrances or parabens.
$6.49
---
9. Attitude Super Leaves Energizing Body Cream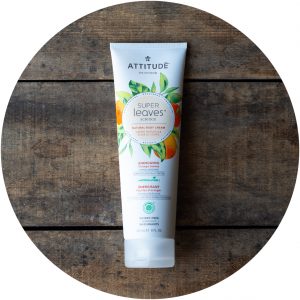 It's important to prepare your skin for a big day outside, but don't forget to maintain while you're out and about! This moisturizing lotion from Attitude is made from orange leaves, which are high in antioxidants for restoring your natural glow. Plant- and mineral-based ingredients mean it's safe to apply all over, from your face to your toes.
Attitude's Environmental Working Group verification means everything that goes in their products is body- and Earth-friendly!
$15.99
---
10. Andalou Naturals 1,000 Roses hair mask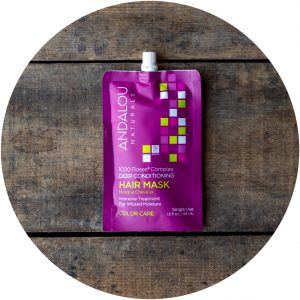 Sun, heat, and dirt are equally as damaging to your hair as they are to your skin. This rejuvenating mask is designed to repair and restore after a long day of sunshine or swimming. Stem cells derived from alpine roses strengthen while cocoa seed and rosehip oil restore moisture.
Your purchase of Andalou Naturals helps empower women through their donations to the Vital Voices Global Partnership and SHE-CAN!
$3.29
---
You don't have to choose between healthy skin and your favorite outdoor summer fun. Whether it's running along the river, lounging at the lake, or picnicking in the park, stay protected all season long!
Discover how to stay hydrated in the summer while supporting your health with functional beverages.
Explore eco-friendly living tips from co-op that you can use year-round.