10 Morning Routine Tips to Make Your Day Better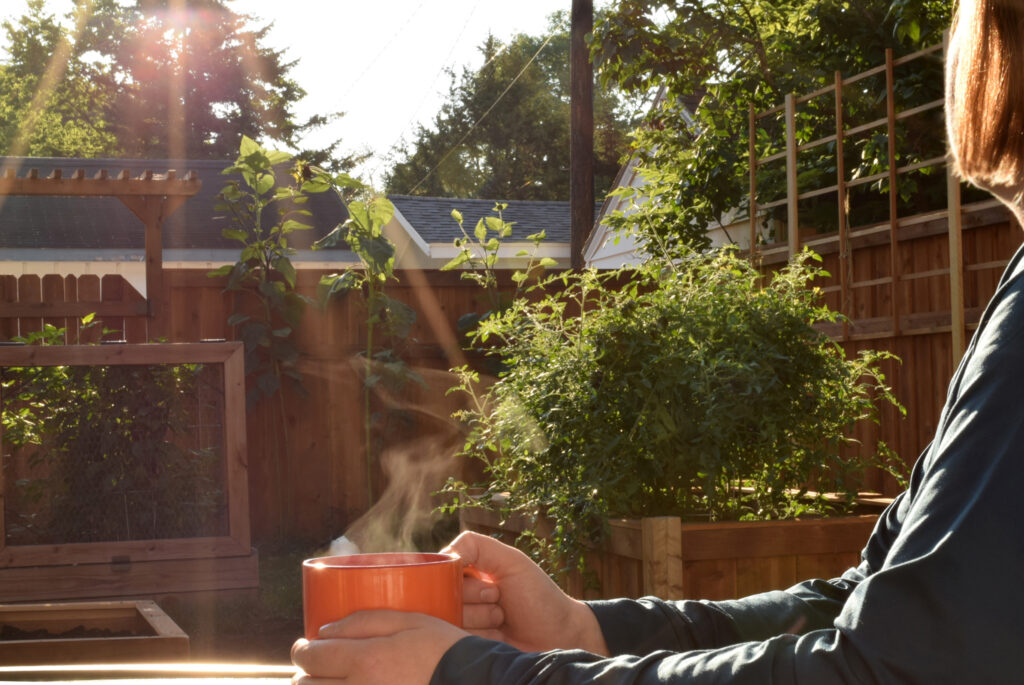 The alarm goes off and you're off to the races: making breakfast, packing lunches, getting showered, preparing for the day. If your mornings leave you feeling frazzled, here are some tips from the team at the co-op! Help your morning routine be a little easier and smoother, so you start your day calm, cool, and ready to face what the day brings.
Start with some zen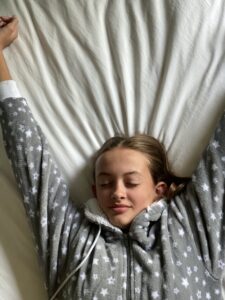 Instead of going straight into "go" mode, after you turn off your alarm, pause. Even if only for one minute: Do some gentle stretches, reaching your arms overhead, moving your legs from side to side, or pulling your knees in close to your chest. Set your intentions for the day and think of what's coming with a sense of calm and confidence. Remind yourself what you're thankful for. Then you can face the day in a better frame of mind!
---
Use energizing aromas
If you're feeling sluggish and slow to wake up, certain aromas can help perk you up. Peppermint and citrus can support energy, and there are other blends to try, including ideas from Pranarom:
Apply a drop of peppermint essential oil or Mental Clarity to your palm, rub your hands together, and inhale 3-5 times.
Diffuse sweet orange, grapefruit, or bergamot essential oils or the Find Focus blend in a diffuser for a bright, uplifting aroma in the morning.
Use Good Samaritan mask purifier spray when you're wearing a mask to pep up your morning.
---
Get morning sunshine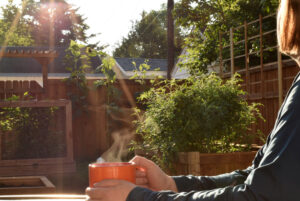 Getting outside in the morning, feeling some natural sunshine on your face and breathing in fresh air can help set the tone for the day and help set your circadian clock, too. Whether walking the dog or just standing outside your door with a cup of coffee or tea in hand, bright morning light can help you wake up earlier in the morning, according to the CDC.
---
Plan for the full day
Review your schedule and where you have to be, when. This will help you feel more in control of your day and mentally prepared for obligations, appointments, work meetings, and more.
---
Hydrate inside and out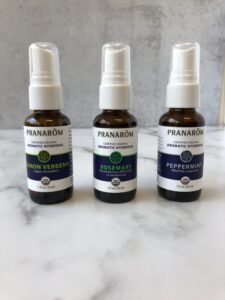 Drink plenty of water to increase your energy naturally (according to Harvard Medical School). As part of your morning routine, intentionally drink plenty of fluids, and try to incorporate some vegetables and fruits into your diet, since they naturally contain water to help you stay hydrated.
A spritz of hydrosol spray during your morning skin care routine can also help you wake up. Lemon verbena is uplifting and calming while sandalwood can support focus.
---
Fuel up for the day
The Mayo clinic says that a healthy breakfast "refuels your body, jump-starts your day and may even benefit your overall health." Suggestions for breakfasts to add to your morning routine include: oatmeal topped with almonds or dried cranberries; whole-wheat pita stuffed with a hard-boiled egg and spinach; 3 Bear Oats (shown above), smoothies; and more. If you have time on the weekend, this tofu breakfast hash makes enough for weekday breakfast leftovers.
---
Be active if possible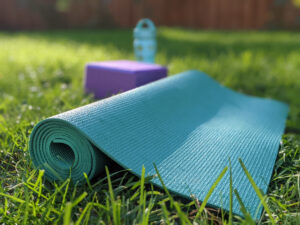 It can be easier to stick to exercise when it's part of your morning routine. Later in the day, you might be too tired, or other obligations might get in the way. Starting off with a walk, jog, bike ride, yoga, or hike will get you in the right mindset for the day.
---
Improve your commute
As people start going back to the office, commutes are returning, too. Get more out of your commute by:
Listening to music that uplifts you and cheers you for the start of the day.
Finding a TED talk, podcast, or audio book that supports your personal, professional, or educational goals.
Calling (hands free if you're driving) a friend or family member whose schedule allows them to talk, so you can catch up.
---
Pack (or plan for) your lunch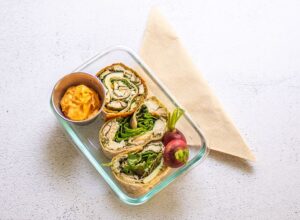 Packing a lunch means you're not scrambling and ravenous mid-day and are less likely to hit the drive-through. See our lunch ideas (like easy chicken pinwheels, shown above) for inspiration! On days when nothing is calling your name, you can stop by the Lakewinds deli for nutritious, tasty salads, sandwiches, wraps, and more, all scratch-made, using ingredients that follow the quality standards found throughout the store.
---
Start the night before
A few morning routine tips actually start the night before. A few ideas that can help your morning routine be smoother include:
Check the forecast and set aside the clothes you're going to wear.
Pack your lunch and do breakfast prep if needed.
Prep your coffee maker (if you drink coffee) and set the timer to go off in the morning.
Have a backup outfit ready to go in case of spills, lost buttons, or other clothing mishaps.
Go to bed early.
---
As the fall schedule picks up, help your days go more smoothly with some morning routine tips that start your day right!
Want some help for the evening, too? See our low cook and no cook dinner ideas.
Sources
https://www.health.harvard.edu/energy-and-fatigue/9-tips-to-boost-your-energy-naturally
https://www.cdc.gov/niosh/emres/longhourstraining/light.html
https://time.com/5533388/best-time-to-exercise/
https://time.com/3838979/20-simple-productivity-tricks/item/exercise-first-thing-in-the-morning/
https://www.mayoclinic.org/healthy-lifestyle/nutrition-and-healthy-eating/in-depth/food-and-nutrition/art-20048294