Low Cook and No Cook Dinner Ideas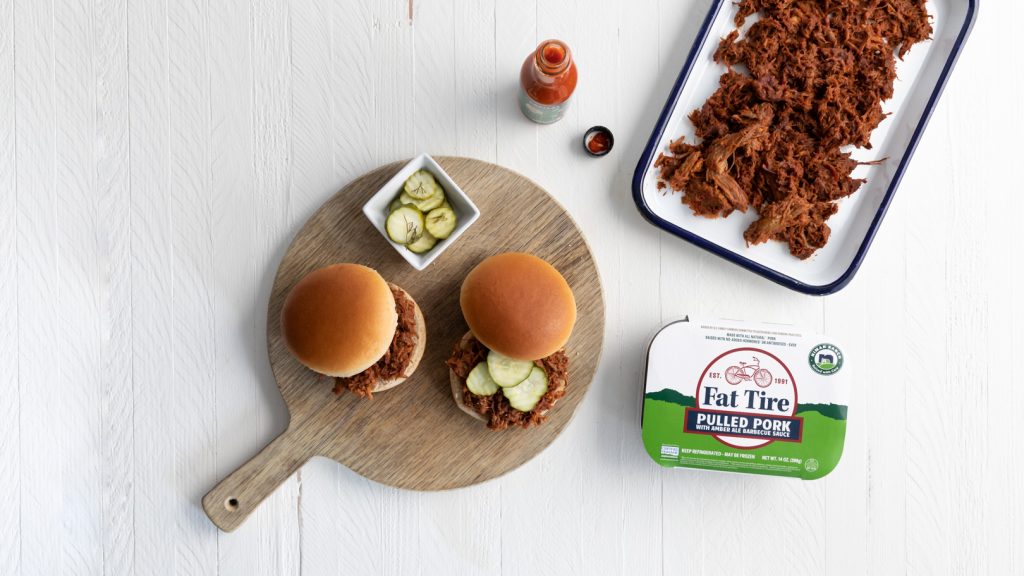 As life returns to normal, many of us have schedules that are filling up, too. When you're juggling kids' sports activities, volunteer commitments, or are just working late, it's helpful to know easy meals that you can throw together fast. Here are quick, easy, low cook and no cook dinner ideas to help make busy nights easier.
No cook dinner ideas
Rotisserie chicken tacos
Use shredded chipotle-lime rotisserie chicken as your protein base for tacos. Shred the chicken, add it to your tortilla, top with local Francisco's pico de gallo, and top with shredded lettuce, tomato, olives, kimchi — whatever your taste buds demand.
Heat-and-eat BBQ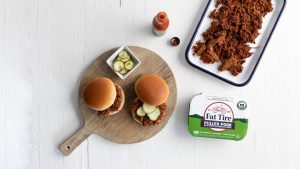 Nieman Ranch Fat Tire pulled pork is another great base when you're looking for no cook dinner ideas. Warm up this fully cooked pork (find it in the meat department) and serve as is or mixed with a local BBQ sauce on a Pretzilla bun for a pulled pork sandwich. Serve with kale slaw from produce and coleslaw dressing from Salad Girl or the deli's housemade Mary's Coleslaw salad dressing, which is found in produce.
DIY salad kit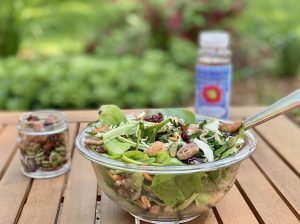 Start with a pile of your favorite greens and add a half cup of Kale Slaw. Add Salad Girl dressing to taste (we like Blueberry Basil) and sprinkle with candied pecans, pepitas, and dried cranberries.
Veggie wrap
Spread your favorite hummus on a tortilla; add greens; top with whatever chopped veggies you have on hand, such as tomatoes, cucumbers, bell pepper, and carrots; add some feta or Kalamata olives for flavor; roll up and enjoy!
Healthy takeout to go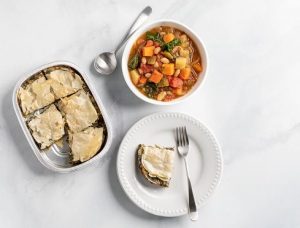 Peruse the deli shelves to see what your taste buds are craving! From grab-and-go soups to salads, marinated salmon to spinach pie, there are lots of nutritious no cook dinner ideas that are simple, fast, and delicious.
---
Low cook dinner ideas
Speedy veggie noodles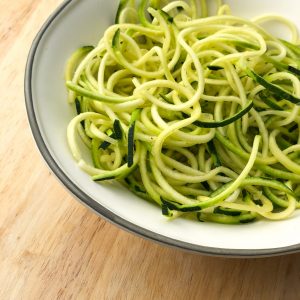 Grab some zoodles or sweet potato noodles and R&R mushrooms from produce. Saute the mushrooms, and when they're done, add the zoodles until heated through. Stir in pesto (we like local garlic scape pesto in the frozen section, scratch-made pesto from the deli, or Freak Flag Foods) and dinner is done.
Chilled crab tostadas & more
Turn your favorite corn tortilla into a tostada by grilling it for 1 minute per side or baking for about 6 minutes at 350° or until crispy. Top with the housemade crab salad from the meat department, and add greens and avocado if desired.  You can also serve the crab salad blend over a bed of greens, on bread or a bun for a sandwich, on top of sliced cucumbers and crackers, or in an avocado half.
Nachos for dinner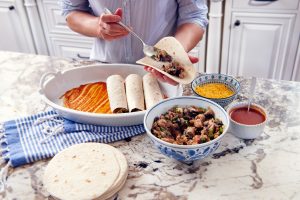 Start with Mostly Made Enchilada filling (find this local, woman-owned, pre-cooked item in frozen). Heat and serve it over local favorite Whole Grain Milling organic corn chips, then top with your favorite fixings, such as local salsa, shredded cheese, deli-made guacamole or pico de gallo, green onions, avocado, tomatoes, greens, or your favorite local kimchi.
Quick bases plus toppings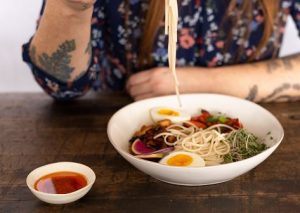 Bases that are quick to cook or heat include: ramen, pad thai, udon, rice noodles, and heat-and-eat basmati, jasmine, brown, tandoori, or white rice. Add your favorite sauce, such as vindaloo, tikka masala, coconut curry, or Everything sauce. Heat your favorite frozen veggies or combos such as shelled edamame, stir-fry vegetable blend, or mixed vegetables. Top with an egg or with marinated tofu or salmon from the deli for protein.
Marinated tofu to start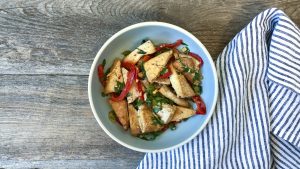 Marinated, cooked tofu from the deli — in either sesame or sweet-and-spicy — is a great starting point for your meal, too. Heat the tofu and serve over Woodstock plant-powered carrot spirals in ginger soy sauce for a quick dinner.
Miso soup with add-ons
If you like miso, you can start with ready-made miso soup or buy miso paste and make your own (follow directions on the jar). Simmer julienned carrots in the miso for about 5 minutes and add local kimchi for flavor.
As schedules resume and summer gets busy, make dinner easy with these low cook and no cook dinner ideas!
Another fast dinner option is naan pizza. Start with naan as your crust, then mix and match your ingredients. See our naan pizza recipes for more ideas.
The deli also have a number of delicious, scratch-made dishes that can be turned into full meals — see 10 deli hacks for easy summer meals.