Budget Shopping Tips for Healthy, Responsible Eating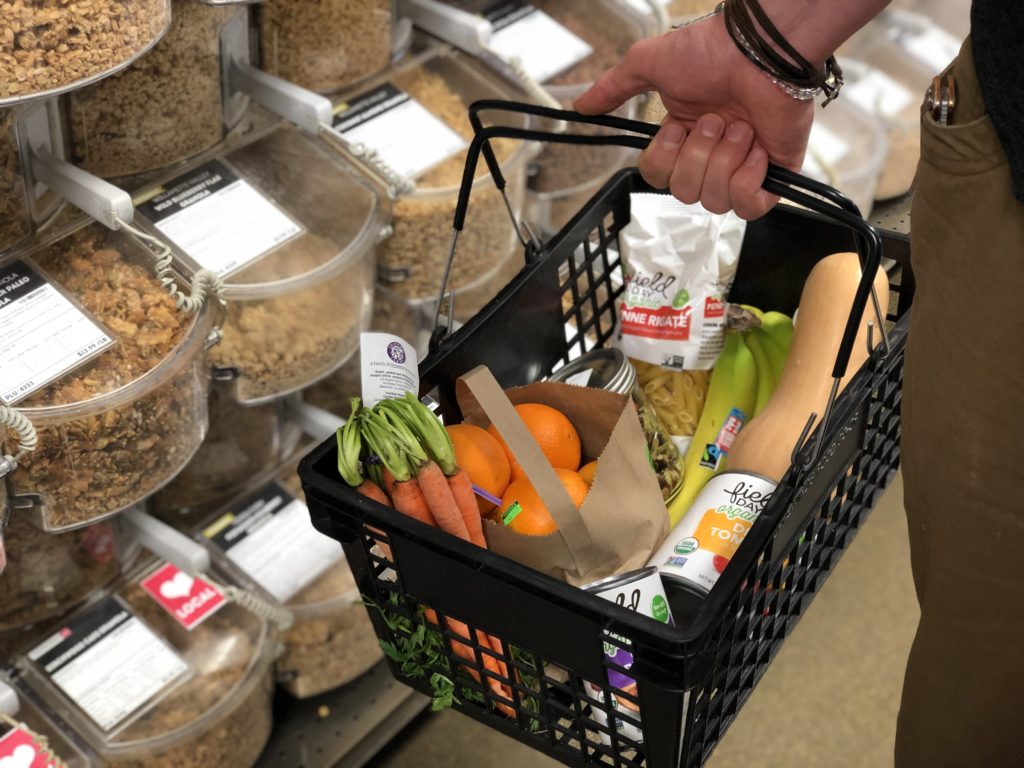 Co-op shopping is better for you, the environment, and local farmers, but we appreciate that keeping to your grocery budget is also important. We're here to help with a list of tips to get the most out of budget shopping the co-op way.
Be an owner
First and foremost, to get the most of your local co-op, become an owner! Most co-ops offer membership for a reasonable, one-time fee that will quickly pay for itself through exclusive sales and patronage dividends. At Lakewinds, it costs $90 for ownership for life, with no annual or other fees.

---
Try meatless
Consider implementing a meat-free day. Find a vegetarian or vegan recipe that sounds tasty, or swap out meat for a plant-based alternative. For example: Make tacos using canned or dried black beans instead of beef or chicken. You might be surprised at how inexpensive it is to eat without meat. Here are two more make-ahead, easy vegan recipes that are also easy on the budget.
---
Shop sales
Every department features several sale items at any given time, so you never have to look far to find discounted items. Visit our sales page before you shop and build meal plans around what's on sale.
Every second Wednesday of the month we offer 15% off everything in our wellness department. Owners can use their 5% monthly discount in conjunction for extra savings.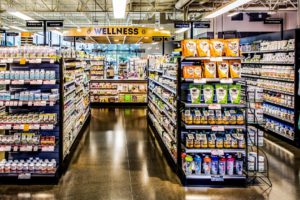 Owners have access to even deeper discounts through Owner Deals throughout the store and 10% case discounts.
Sorry, store-wide sales and owner deals do not apply to online shopping.
---
Skip packaged
Meal-starter kits and boxed sides certainly save time, but they're rarely the most cost-effective way to build a meal. Get your basics like whole grains, beans, and seasonings from the bulk aisle and make from scratch instead. Speaking of bulk …
---
Go bulk
If you're looking to shave dollars off your grocery bill, learn how to be a bulk buyer! The bulk aisle offers the same products sold in packages but at a lower cost. It takes a bit of time and know-how, but you can save a lot over the course of a year. Buy just the amount you need, especially with dried seasonings and more expensive or rare ingredients. In the deli or the meat department, try to buy from the counter where you can order just what your recipe requires.
Consider bringing your own bulk aisle kit to reduce single-use plastic waste. Include mason jars, reused glass spice containers, reusable plastic containers, and masking tape for labeling and dating your items.
---
Eat seasonally
Buy apples in the fall when we source them locally. Wait until summertime for berries. Eat oranges in the winter. Seasonal produce isn't just cheaper, it's fresher and tastes better too.

---
Prioritize health
Certain food is more likely to contain harmful contaminants than others. The dirty dozen is a list of the food that, when grown conventionally, is most likely to contain pesticide residues. At Lakewinds, if an item appears on the dirty dozen list, we will only carry it if it's certified organic or free from pesticides. The one exception is local apples are grown following IPM (integrated pest management) practices, which means that farmers use beneficial insects and other tactics before using the least amount of pesticides possible.
---
Plan ahead
It will save you time and money. A shopping list is an easy way to make your trip to Lakewinds more efficient, while reducing the odds that you buy something you don't need.
Related tip: Avoid shopping while hungry! Stick to your list as much as possible. Stock up on items you use often when they're on sale.
---
Seek bargains
Plenty of co-ops stock inexpensive brands like Field Day to give shoppers more options when purchasing pantry staples. Field Day offers value-priced dried pasta, canned goods, condiments, seasonings, and beverages. Many of their products are certified organic, and they usually offer gluten-free options when available.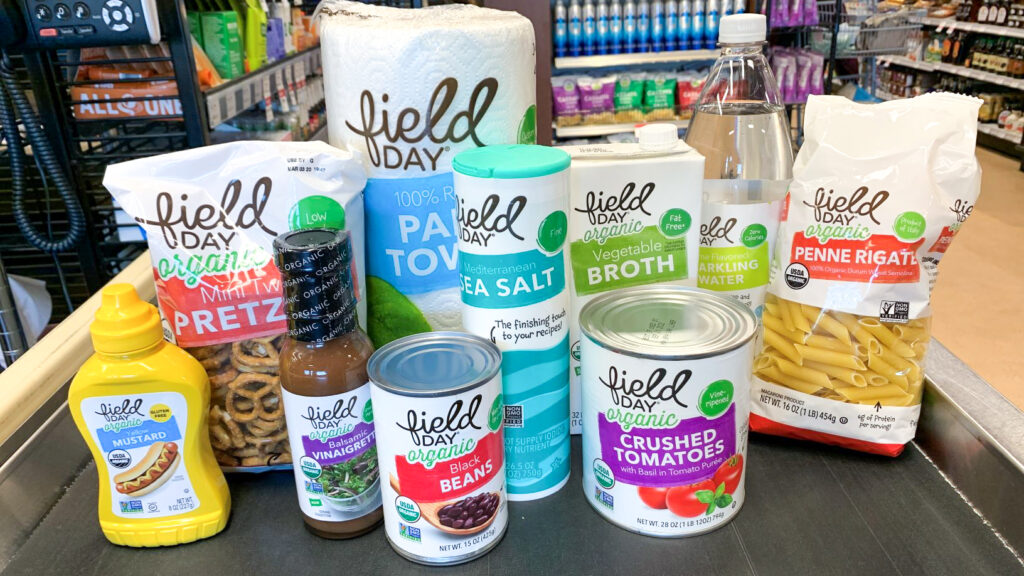 ---
Visit often
If it works with your schedule, make a couple of stops per week, instead of trying to get everything all at once. We realize this isn't always feasible, but multiple small trips can help cut back on wasted food by allowing you to buy only what you know you need for the next few days — instead of locking yourself into meals that you suddenly don't have time to cook.
Make sure to include cost of fuel when considering this tip.
---
Buy whole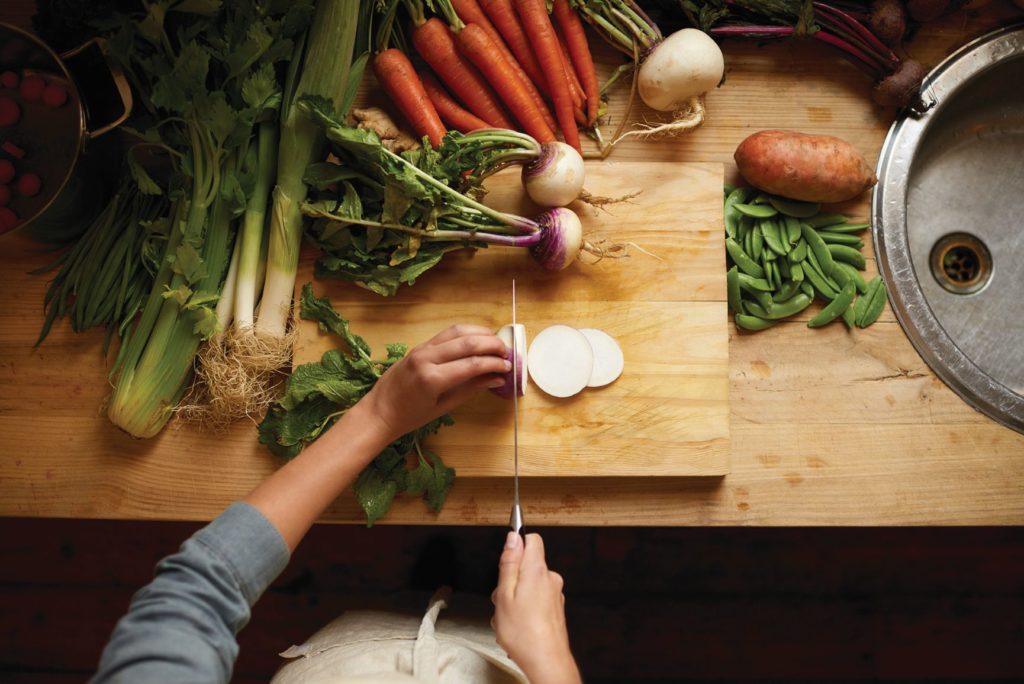 Purchasing a whole chicken is typically less expensive than buying specific cuts. Try roasting one for dinner, even if you know that's more food than your family needs. The following night, toss the rest into a pasta or soup. In produce, avoid pre-cut fruits and veggies and chop them yourself. Consider streamlining your meal prep by chopping and cutting everything you need for the next few days ahead of time. You'll save some money and get a chance to hone your culinary skills.
---
We know it's a balance to shop on a budget when you want high-quality food that's better for you, helps local farmers, and is friendly to the environment. But shop strategically with tips like these to get the best of both worlds — great food on a budget.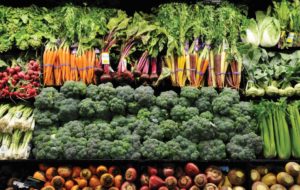 This post was updated on Feb. 1, 2021.