Cutting Back on Kitchen Waste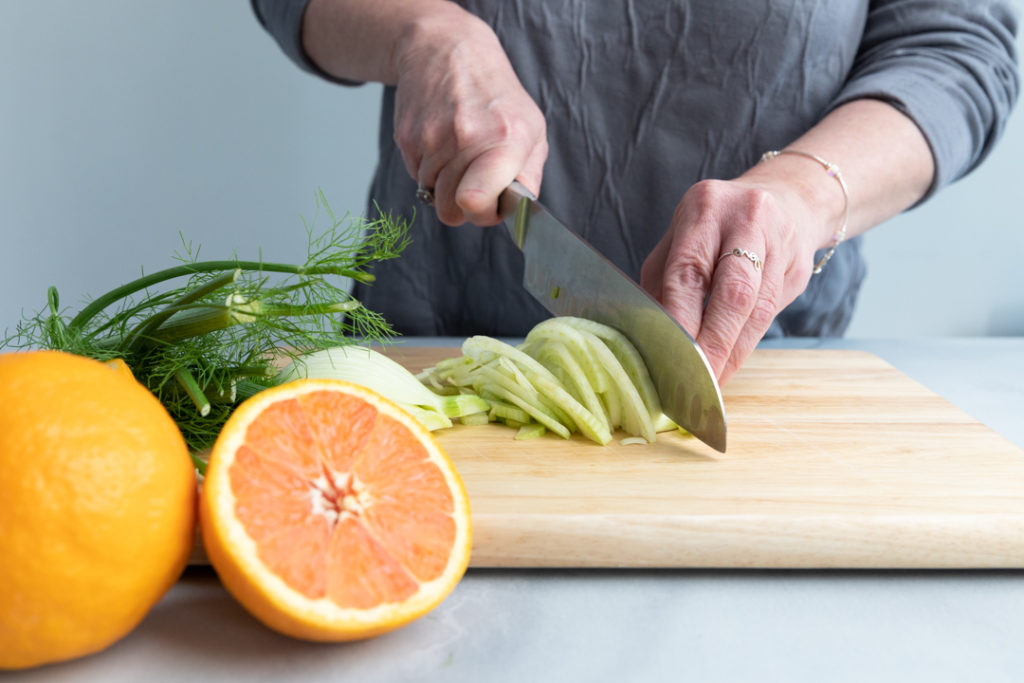 Reducing food and packaging waste in the kitchen has a major impact on our planet. According to the USDA, "In the United States, food waste is estimated at between 30-40 percent of the food supply. This amount of waste has far-reaching impacts on society … wholesome food that could have helped feed families in need is sent to landfills." The food and packaging waste we create wastes valuable resources, ends up in landfills, and contributes to global warming. Luckily, reducing waste in the kitchen doesn't have to be a complicated endeavor, and small changes can have a big impact. Our simple tips for reducing kitchen waste can help you start or continue the path toward a lower-waste lifestyle.
TIPS:
  
Don't let those excess fresh herbs go to waste.
When your recipe calls for a small amount of fresh herbs and you've got most of the bunch left over, don't fret about having to use the rest right away. Instead, finely chop your excess herbs, put them into an ice cube tray, and pour extra-virgin olive oil or melted, unsalted butter over the top. Cover and freeze, then pop them out and transfer to a freezer-safe container to be used as needed. This works well for many fresh herbs, from thyme to basil to parsley and beyond. Dropping one or two of these frozen herb cubes into a frying pan when you're sautéing veggies or creating a sauce or stew will add a wonderful pop of fresh flavor.
---
The green tops on your root veggies are tasty too!
The leafy tops from beets, carrots, turnips, radishes, and kohlrabi make a delicious addition to soups, stir-fries, or sautéed dishes. You can even make pesto from your carrot tops. Don't toss them out! Instead, cut the greens from the root, rinse thoroughly and shake dry, then wrap in a paper towel or mesh produce bag and store in your fridge's crisper drawer until you're ready to use them. Looking for a recipe to try out using those beet greens? Our recipe for Pistachio Crusted Salmon with Wilted Greens is out-of-this-world delicious. You'll never discard those green tops again!
---
Regrow your food scraps.
Minimize food waste in your kitchen and get the best value out of fresh veggies with this fun and easy kitchen hack. Instead of tossing the ends of your veggies into the compost, why not try re-growing them in your kitchen — no garden needed? When trimming heads of leafy greens, celery, green onions, fennel, leeks, and similar veggies, leave about an inch above the roots. Place them root-down in a shallow dish or decorative saucer with ½" of water, and put them in a nice sunny window. Freshen the water daily. Soon, your veggies will start to regrow new leaves and stalks and can be used again or transplanted into dirt. This also works with root veggies like beets, turnips, and carrots to regrow their tasty greens. Just trim about an inch below the green top, use the root portion and greens as you normally would, and regrow the greens to use again in salads, sautés, and sauces.
---
Perk up leafy greens by storing them in a little water.
Sometimes, using up leafy greens before they're past their prime can be a challenge. Don't let droopy greens get you down. Freshen them up with a little glass of water. Start with proper storage for best results. Wash greens when you bring them home from the store and let them dry completely before storing in the fridge. If they become a bit wilted before you've used them all, try this trick. Place greens upright in a jar of clean, cool water, similar to a bouquet, and store in the fridge. (Keep basil on the counter instead of the fridge.) Leave the greens in the jar of water for a few hours or more until they perk back up. This works with fresh herbs, chard, kale, celery, and many other leafy greens.
---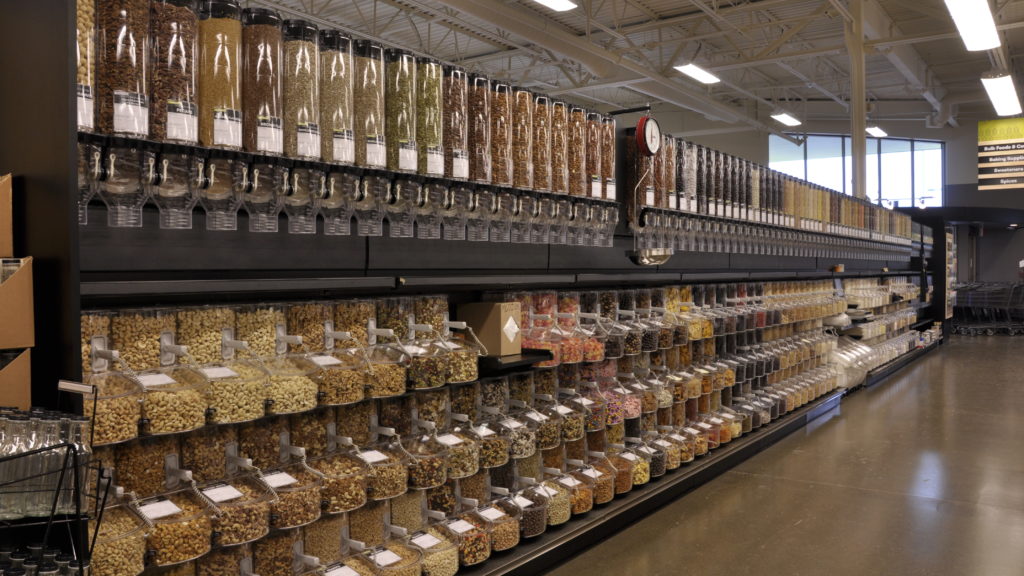 Shop the bulk aisle. 
Get only what you need in exactly the amount you'll use when you shop in bulk. From dried beans to grains to nuts, tea, granola, coffee, candy, crunchy snacks, and more, the bulk aisle has a huge selection; it's much more than just baking goods. Buy as little or as much as you need and prevent food waste by checking here first.
If you're new to shopping the bulk aisle, herbs and spices are a great place to start. Since dried herbs and spices stay fresh and flavorful for about a year, you might not need the relatively large quantities common in prepackaged spices. Save money and reduce waste by buying spices in smaller amounts in the bulk aisle. You'll see a drop in food waste and reduce food costs as products in the bulk cost less than they would prepackaged. Reduce waste further when you refill your own clean, empty, reusable containers from home.
---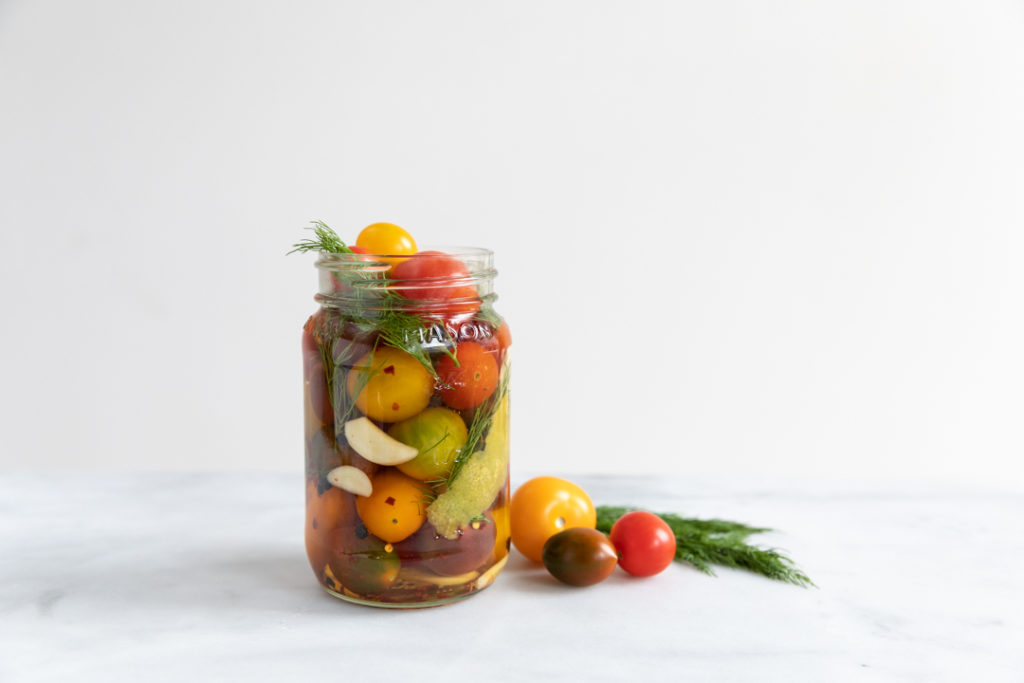 Veggies past their prime? Pickle them!
It's not just for those tiny cucumbers; onions, cauliflower, radishes, beets, asparagus, carrots, cabbage, green beans … just about any veggie is tasty and lasts much longer when you pickle it. If you have veggies in the crisper drawer that are past their peak and you're worried about being able to use them, consider making flavorful pickles. Test the waters with our easy tutorial about how to pickle anything.
---
Invest in reusable storage options. 
Avoid plastic wrap, single-use plastic bags, and aluminum foil when you invest in reusable packaging options. A one-time investment in a reusable packaging option that can last years will reduce your family's packaging waste considerably, especially all of that pesky plastic. We carry eco-conscious storage supplies in a variety of styles and sizes to make the switch affordable and convenient. Here are some of our favorites: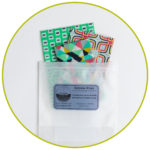 Shor Beeswax Wraps
Made locally in Grand Rapids, MN, Shor wraps have fun and ever-changing designs that can be used to store and transport cheese, produce, sandwiches, and much more. Using a combination of beeswax, pine resin, and jojoba oil to create the wraps and beeswax as a natural preservative, Shor wraps are durable and environmentally friendly. After a year or so of heavy use, you can toss them in your compost pile and pick a new design.
Grocery | $8.99 – $17.99
---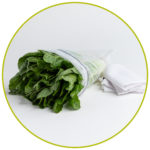 Reusable Produce Bags
Skip the single-use plastic or compostable bags when shopping for produce with reusable bags. Not only are they washable and durable, the fabric will allow your produce to "breathe" and you'll avoid condensation inside the bag, which can cause fruits and veggies to spoil faster. Find them near the single-use bag options throughout the produce department.
---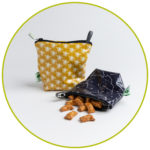 Green City Living Reusable Cloth Bags
Founded by a mother and nurse and made by hand in the U.S., this line of fun and versatile zipper bags aims to keep your lunch fresh without all of the wasteful plastic baggies. Green City Living bags are made with food-safe laminated cotton fabric on the outside and inside. Cleaning for reuse is a breeze! Just toss them in the dishwasher or the washing machine.
Grocery | $7.99 – $15.99 each
---
Start composting at home.
Don't let the idea of at-home composting intimidate you. You can ease into composting with minimal effort if you have a bit of outdoor space and a little know-how. There are several DIY outdoor compost bin options as well as ready-to-use options available for purchase online. More and more cities and counties offer commercial composting or organics recycling, so check with your garbage carrier to find out if that option is available where you live. Remember, home composting systems usually cannot handle animal products like bones or meat scraps, nor can they handle compostable to-go containers like those found in our deli department, while commercial composting services can. We carry products to make getting into the habit of composting at home more practical and convenient.
---
As with any waste-reduction effort, it's not about doing everything all at once. Lean into waste reduction in your kitchen by making a couple of changes that seem attainable for your family. Talk about waste reduction and why it matters, and discuss challenges and successes as you embark on your new waste-less lifestyle. When the changes you've made feel like habit, add one or two more new waste-less practices and before you know it, you'll be on your way to a low-waste lifestyle.
Explore more eco-friendly ideas in our article about sustainable spring cleaning.