10 Food Swaps to Switch It Up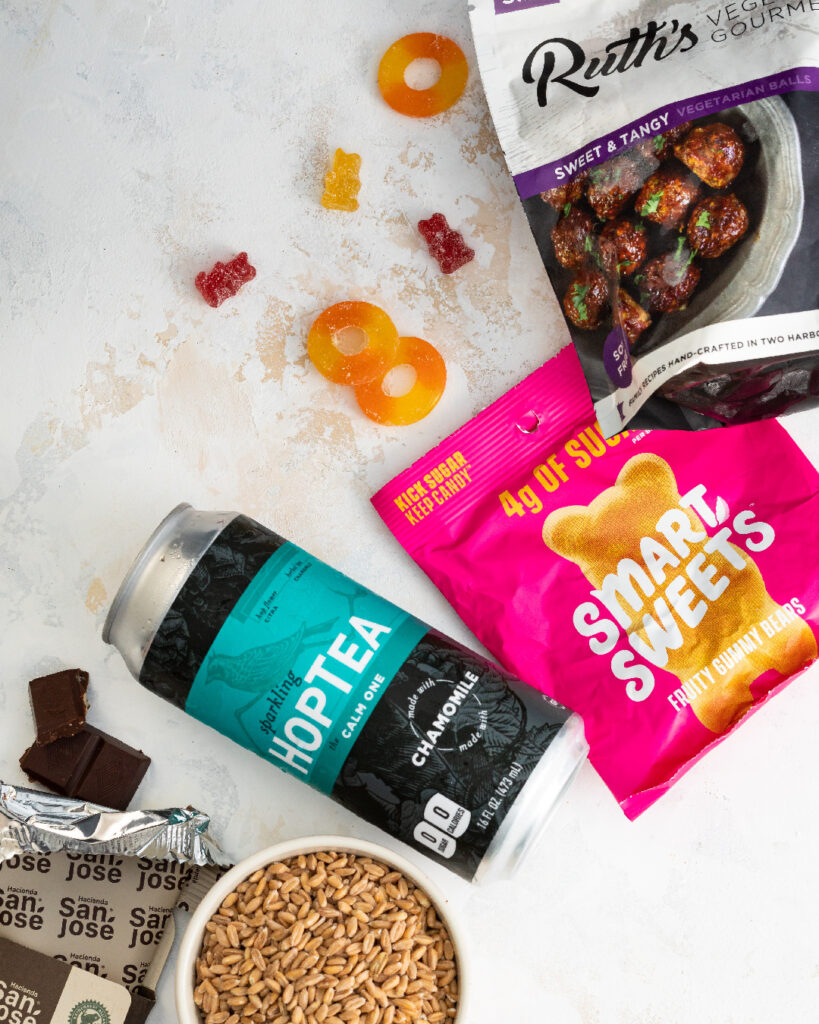 When the new year hits, resolutions abound. But what if we all focused on making easy swaps or adding in, instead of taking away? Adding in more time to connect with others. Increasing our intentionality to take better care of ourselves. And weaving in routines or steps that support our well-being throughout the year, including some food swaps in the kitchen.
Here are 10 ideas from the co-op for adding more in the months ahead.
1. Swap in grains
When favorite recipes call for white rice or pasta, reach for tasty and nutrient-rich whole grains instead. Farro, quinoa, wheat berries and other grains are easy food swaps that add nutty, chewy flavor and texture to your dish — along with vitamins, minerals, fiber, and a low glycemic index. Grocery | 24 oz. for $5.99 or in Bulk | $2.99/lb
---
2. Just add greens
Fresh spinach makes a perfect addition to many dishes. Add a handful of vitamin-packed greens to your eggs at breakfast; to soup, stew, or sandwiches at lunch; or to pasta or grain dishes at dinner. It's a delicious way to get the vitamins A and C, folate, and magnesium your body needs. Produce | $3.99
---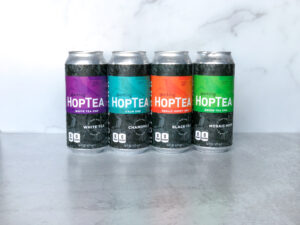 3. Try alternative hops
Hoplark tea is a handcrafted, brewed tea with hoppy flavor and notes of chamomile, black, and green tea. Not just for "dry January," this carbonated, nonalcoholic beverage is great any time of year. It's brewed without sugar, additives, or fermentation, so you can enjoy craft IPA flavors, alcohol free. Refrigerated | $2.99.
Another beverage idea: Make your own kombucha using starter cultures from our wellness department. It doesn't get more local than your own kitchen!
---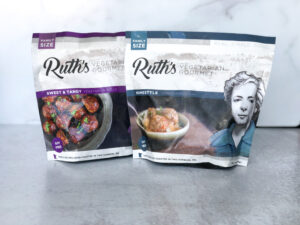 4. Think plant-based
Most Americans eat more meat than recommended. A great food swap alternative is plant-based proteins, like those from Ruth's Gourmet. Made in Two Harbors, Minnesota, Ruth's crumbles, patties, and balls are made with oats, eggs, cheese, and breadcrumbs — no meat or fillers. Grocery (Frozen aisle) | $4.99 – $9.99   

More plant-based picks:
MinnTofu made from sustainably grown, non-GMO soy in Spring Lake Park. Grocery (Refrigerated section) | $1.99 

Trempealeau Walnut burgers made in Wisconsin from nuts, cheese, eggs, tamari, and herbs. Grocery (Frozen aisle) | $8.99 

---
5. Revamp your sweets
Not all sweets are created equal. Smart Sweets gummies have up to 92% less sugar than traditional candy, thanks to plant-based sweeteners and natural fruit flavoring. Chocolate lovers could try Hu organic chocolate bars, which are vegan and gluten-free, and Hacienda San Jose chocolate, made from sustainably grown Ecuadorian cacao. Grocery | $3.29-$5.99
---
6. Help out your gut
Fizzeology has organic fermented vegetables that add flavor & crunch to meals while promoting gut health. Ingredients are locally grown on organic farms like Harmony Valley. And they support people with special needs with training and employment. Add kimchi, curtido, or other fermented foods to your stir fry, scrambled eggs, grain bowl, stew, and more! Refrigerated | $7.49-$9.49 

---
7. Start with tea
Substitute sugary drinks for a local tea. In the morning, Sacred Blossom Tiger tea (Grocery | $10.99) can give you a grounded energy to start the day, with holy basil, ginseng, lemongrass, and elderflower. Tea Source Minnesota N'ice Tea (Bulk aisle | $33.99/lb) is a black-jasmine green tea mix with notes of orange and floral. Mrs. Kelly's Bliss Tea is a blend of jasmine, lemon verbena, rose, and lavender. Rishi teas are local and come in staples such as English Breakfast tea and flavors such as Elderberry Healer.  Grocery | $7.99 

---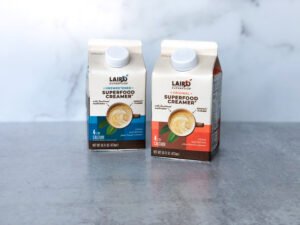 8. Sub your creamer
If you're a coffee person, we get it! How about swapping out a sugary creamer for one that's plant-based? Laird Superfood creamer contains functional mushrooms along with coconut cream for a cream coffee that's vegan, gluten-free and soy-free. Grocery (Refrigerated) | $4.99
---
9. Customize your dressing
Add flavor to winter salads by making your own dressing. Pick your acid, such as a balsamic, red wine, or apple cider vinegar, and your oil, whether that's hazelnut, olive, or hemp oil. Start with a 3:1 ratio of oil to vinegar. Next, chop and add herbs you have on hand, minced garlic or shallot if you have it, and flavored or regular salt. Place it a glass jar and shake to mix. It's that simple!
---
10. Roast extra veggies
When you have extra vegetables, don't let them sit and languish until they go bad. Instead, roast them! You can have them as a side, or puree and freeze them. The next time you're making soup, just add the roasted veggies to your soup for extra flavor and nutritional oomph.
When January arrives, instead of depriving yourself, consider adding in — with food swaps that offer extra nutritional value, support local makers, or help sustainable growers.
Get other ideas by reading about what's new this month at the co-op