Waffles with Apple Chutney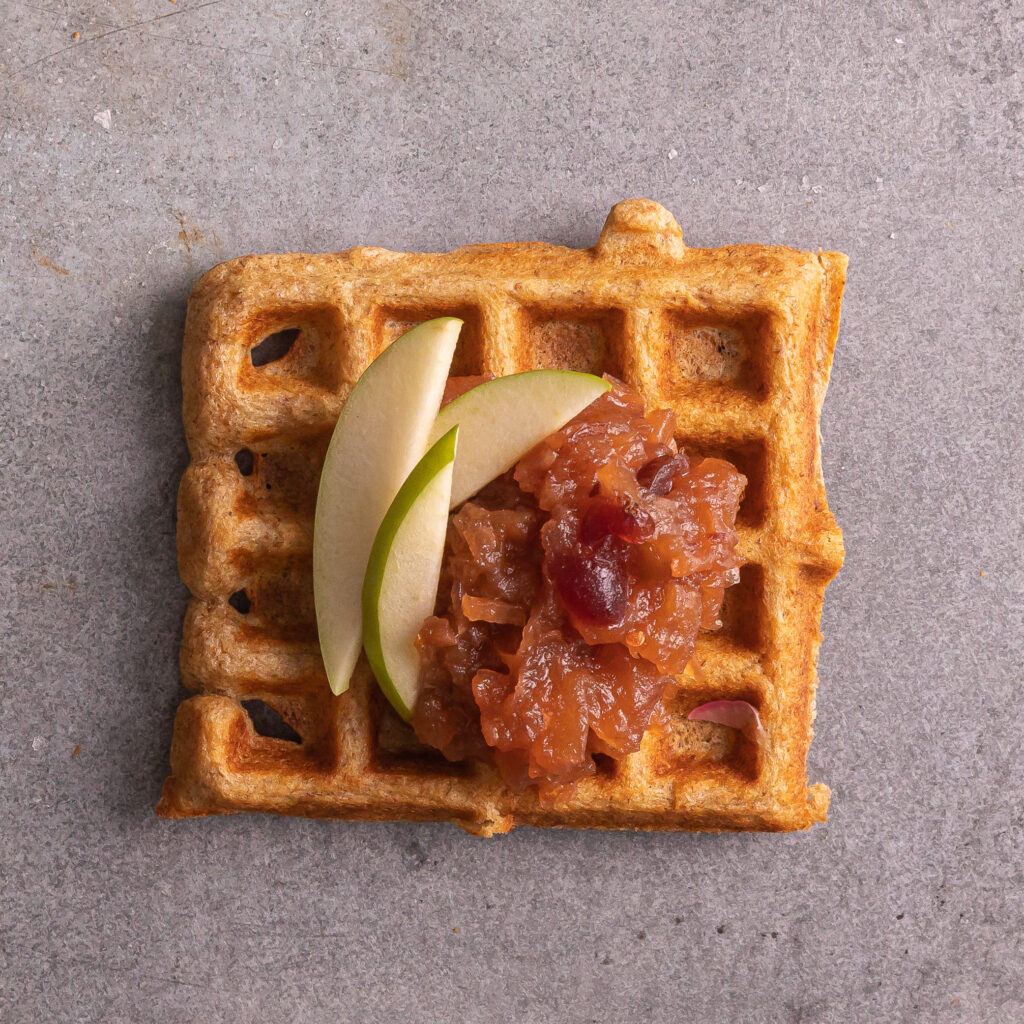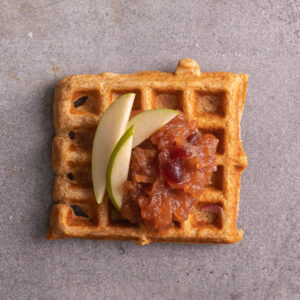 Print
Waffles with Apple Chutney
Just in time for apple season, this waffle is packed with warming spices and flavors. In addition to a topping for waffles and toast, this gingery and slightly spicy chutney is great served with roasted pork or lamb. 
Ingredients
2 Tablespoons salted butter
2 large apples, peeled, cored, and chopped (about 2 cups)
1 small onion, finely chopped
2 cloves garlic, chopped
½ cup packed brown sugar
¼ cup dried cranberries or golden raisins
2 Tablespoons crystallized ginger, finely chopped
½ teaspoon kosher salt
¾ cup apple cider vinegar
¼ - ½ teaspoon red chili flakes, to taste
one batch of your favorite waffle mix (try our recipes for Savory Waffles with Kernza®, Vegan Waffles, or Butternut Squash Waffles)
Instructions
In a medium saucepan over medium heat, combine all chutney ingredients. Bring to a simmer then cover and cook for about 30 minutes or until all ingredients are very tender. Remove lid, turn heat to low, and cook another 30 minutes or until most of the liquid has evaporated. Let cool.
Prepare your waffles then serve with a dollop of apple chutney and a slice of shar cheddar cheese.