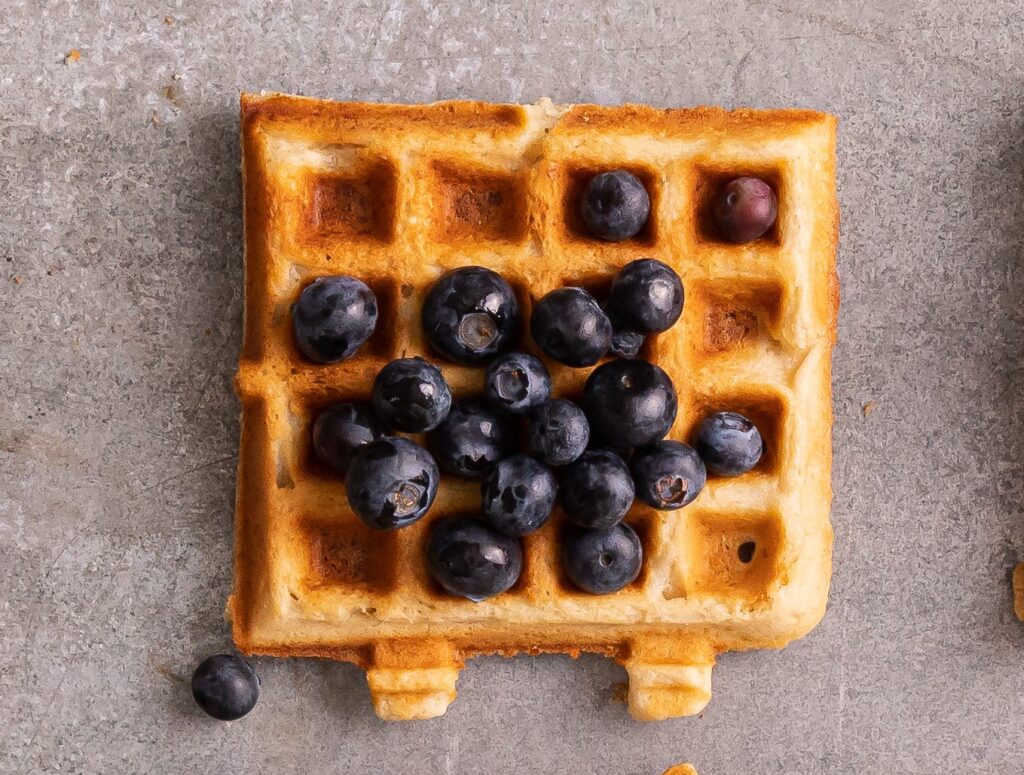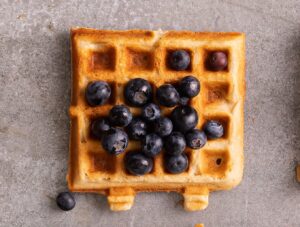 Print
Vegan Waffles
Yield 8-10 waffles
Use this recipe for pillowy vegan waffles to build a breakfast that's uniquely you! Whether you prefer savory or sweet, this foundation is perfect for everything, from classic blueberries and maple syrup to unique Jian Bing.
Ingredients
1½ cups all-purpose flour
1 cup almond flour
¼ cup corn starch
1 teaspoon kosher salt
1 Tablespoon baking powder
2 Tablespoons brown sugar
1½ cups oat milk
¼ cup vegan butter, melted
½ cup aquafaba
Instructions
Add the flours, cornstarch, salt, baking powder, and brown sugar to a large mixing bowl and whisk to combine. Add oat milk and melted vegan butter to a medium mixing bowl and whisk to combine. Add aquafaba to a small mixing bowl and whip vigorously or beat on high until soft peaks form.
Add the wet ingredients (except the aquafaba) to the dry and fold together. Gently fold in the whipped aquafaba, being careful not to overmix. Let batter sit for about 15 minutes while waffle iron heats.
Once heated, spray the waffle iron with a thin layer of oil. Pour ¼ cup of batter (or the amount recommended by the manufacturer) and cook for 4-5 minutes. Waffles are fully cooked when they stop steaming.
Serve immediately or place on a wire rack in a 200° oven to keep warm and crispy.