10 Unexpected and Exciting Condiments to Try this Summer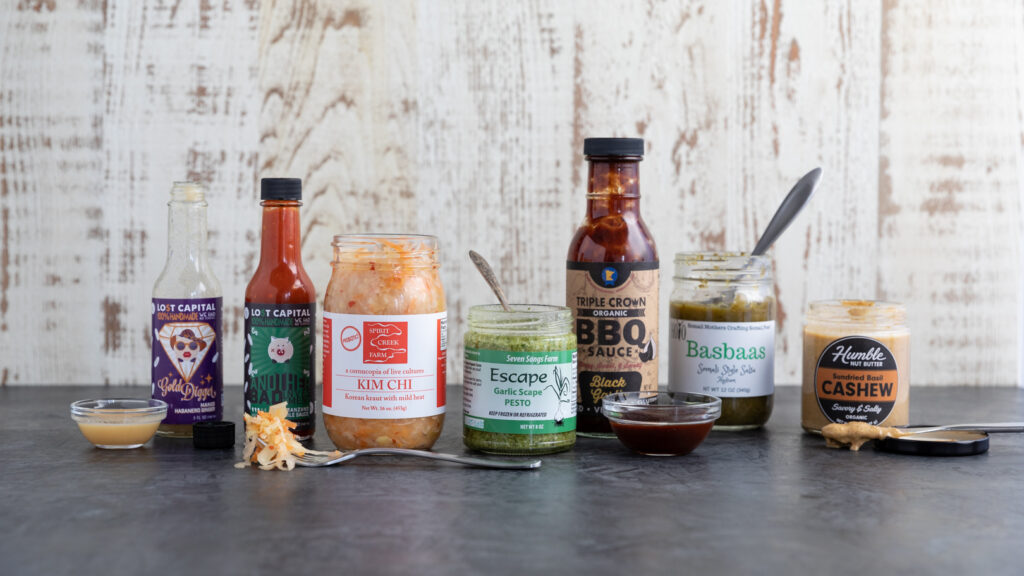 Ketchup and mustard are great staples, but at Lakewinds we have lots of unexpected and exciting condiments to jazz up your grilled meats and veggies, appetizer plates, summer sandwiches, and side dishes. We've compiled a quick list of our absolute favorites.
---
1. Mama Kicks Chimichurri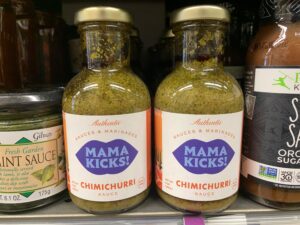 Once you try chimichurri you'll always want to have a little on hand. This aromatic mixture of parsley, cilantro, oregano, and onion comes from Argentina. It's an unbeatable topping for grilled steak and fish, but we also recommend using it in scrambled eggs. With a base of oil and vinegar, you can even use it as a flavorful salad dressing.
---
2. Humble Nut Butters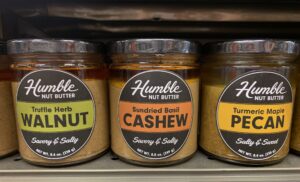 Far from humble, these nut butters are brimming with creativity and flavor. Like a smear of peanut butter on your burger? Try the Sundried Basil Cashew butter for a fancy upgrade. Looking for a unique dip for veggie sticks? The Turmeric Maple Pecan butter is a spicy-sweet treat on carrots and celery. Need to flavor up your grilled veggies? Toss with the Truffle Herb Walnut butter for a truly decadent side dish.
---
3. Sir Kensington Sriracha & Chipotle Mayo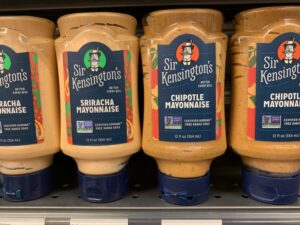 These spicy mayos will take your California and salmon burgers to a whole new level! The creamy smoothness of mayonnaise is perfectly enhanced with either the bright funky kick of sriracha or the smoky heat of chipotle peppers. They make an unbeatable topper for fries, tots, & onion rings. Or you could use them in potato salad for a spicy take on the summer staple.
---
4. Spirit Creek Kimchi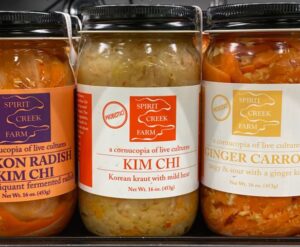 Kimchi is a requisite side dish for Korean BBQ, but its uses don't end there! Spirit Creek's kimchi has a crisp, bright, and spicy flavor that tastes great on turkey sandwiches and pork chops.

---
5. Hoyo Basbaas Somali Style Salsa & Tamarind Date Sauce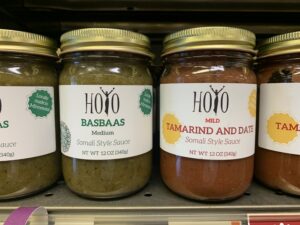 Two amazing sauces made by local women bringing their homeland flavors to you.
Basbaas is a chip-dipper that hits all the notes of a traditional salsa while also managing to be unique and unexpected. The heat of the chili is well-balanced with a bright zest from lemon and herbs. Try this one on char-grilled white fish — you'll thank us later!
The Tamarind Date sauce is sweet, tangy, and just the right amount of tangy. It's great on Hoyo's frozen sambusas but also makes a winning dipping sauce for chicken wings, French fries, and fried fish.

---
6. Lakewinds Deli Dill Neufchatel Spread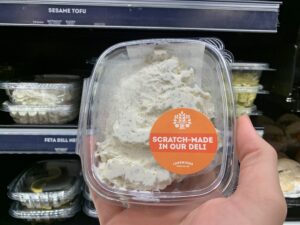 This Neufchatel cheese spread is a scratch-made hit from the deli that's great on turkey burgers & swordfish steaks. Tangy, slightly sour feta and cool, crisp dill are an ideal blend for summertime eating. If you're building a crudité platter for your next BBQ you'll want a bowl of this on the side!

---
7. Maazah Chutney & Aioli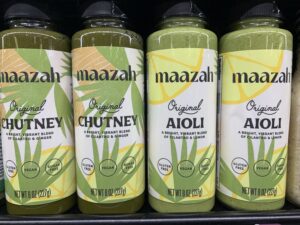 Maazah is the Farsi word for "flavor" and if you've tried either of these lovely condiments you'll understand why! The wonderfully herby spreads are made by a trio of local sisters and flavored with lemon, serrano peppers, and garlic. Spread them on pita bread stuffed with fresh veggies, or use them to add fresh flavor to your favorite delivery pizza. They also taste great on grilled chicken, seafood, and veggies.

---
8. Escape Garlic Scape Pesto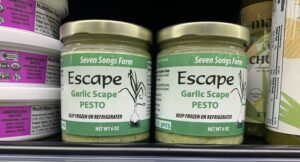 If you've ever eaten scapes, you may have an idea of what this locally crafted pesto has in store for your taste buds. These shoots from the garlic bulb contain a concentrated blast of garlicky goodness that's perfect for making pesto. Try using it to marinate chicken breasts and mustard greens for grilling. You'll find that the garlic, basil, and pine nuts make a great complement to charred poultry and greens.

---
9. Triple Crown Organic BBQ Sauces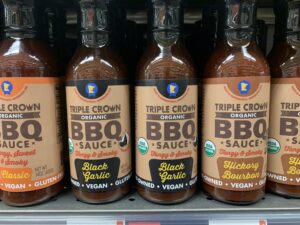 While you might not think of BBQ sauce as unexpected, Triple Crown offers some wonderful tweaks to the traditional approach. Their Black Garlic BBQ sauce takes the deep, umami-rich flavor of its namesake to craft this Good Food Award-winning condiment! Try it on grilled tofu or pork chops, or slathered over smoked ribs.

---
10. Lost Capital Hot Sauce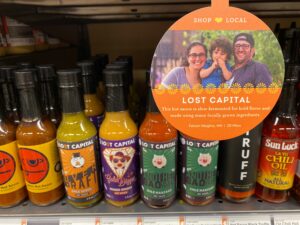 Locally made Lost Capital sauces are slowly fermented for weeks, using caramelized onions, roasted garlic, and as much locally grown produce as possible. Add to cheesy dips, soups, guacamole, curry, and more. These used to be found in the refrigerated section — now Lost Capital is shelf stable and found near the other hot sauces. 

---
Think beyond the same old condiments this summer. Experiment with fresh, unexpected spreads and toppers!
Find more delicious food ideas in our recipes.
Post updated on July 26, 2022