New at the Co-op, October 2020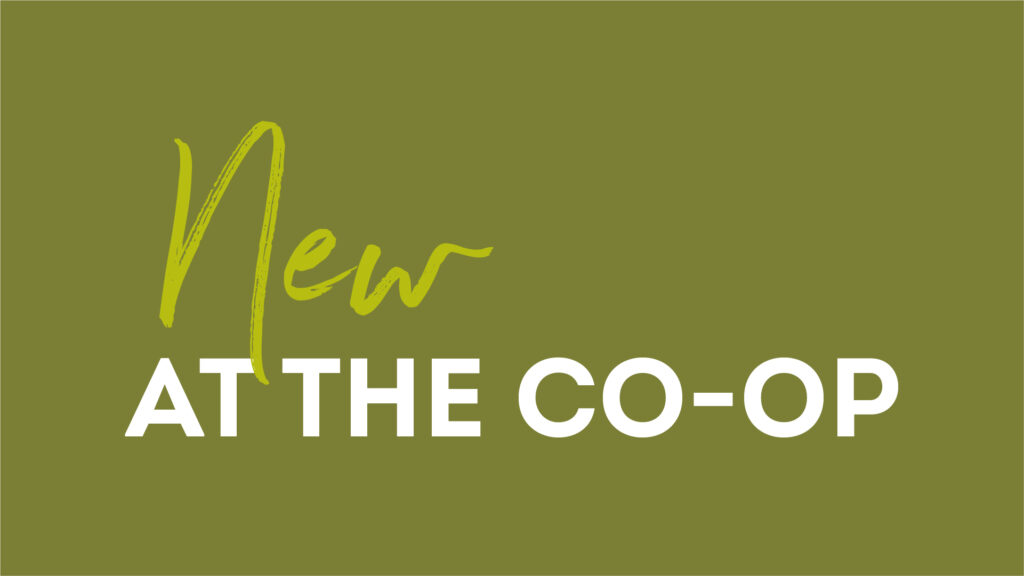 We're always adding great new items from local makers, farmers, and growers. Read on to learn about what's new at the co-op for October, 2020!
GROCERY
Baker's Field farm cakes blend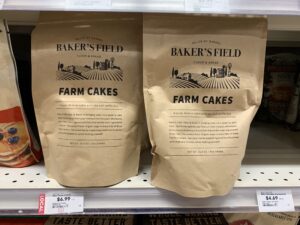 Minneapolis-based Baker's Field has an expert knowledge of grains, which is why they make some of the best bread in town. This hearty and distinct pancake mixture is made from locally sourced oats and ancient grains.
Available in the baking section for $6.99 /lb.

---
3 Lonetti Sisters Grandpa's meatball mix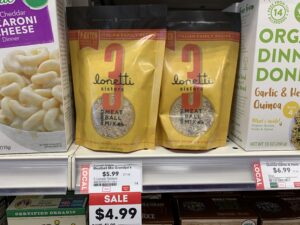 The Lonetti family has been making meatballs using this blend of spices and seasonings for three generations. Toss a bag of this locally made mixture into a pound of ground meat (or plant-based alternatives) and you're ready to go!
Pick them up with the dinner mixes for $5.99 each.

---
Watkins sugars, sprinkles, and food coloring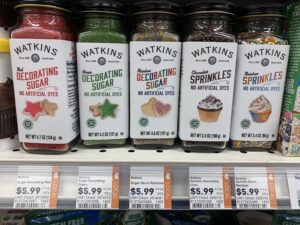 Just in time for the baking season! Watkins has been making decorating sugars and sprinkles in Winona, MN since 1868. Their products are clean, with no artificial colors or additives.
Find them in the baking section, $5.99

---
Field Day seasonings and spices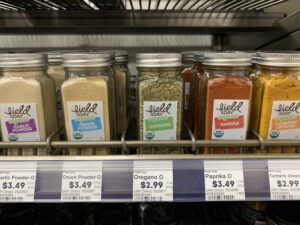 Expanding on our selection of affordable, sustainable staples from Field Day, you can now pick up these value-priced dried spices and seasonings.
Find them in the spice section, $2.99-$3.49 each.
---
Simply Snackin' hemp heart meat snacks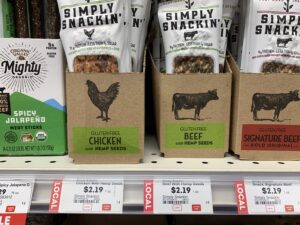 Keto and paleo friendly, these meat snacks pack a hefty serving of protein and heart-healthy hemp. Available in chicken breast and grass-fed beef.
Find them with protein bars, $2.19 each.

---
Century Sun sunflower oil growler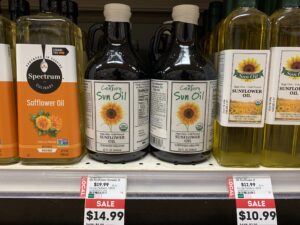 We love Century Sun's organic, cold-pressed sunflower oil because it's healthy, local, and sustainable. It's the perfect oil for high-heat cooking, such as stir-frying.
Now available in 32 oz growlers for $19.99.

---
Rishi Teas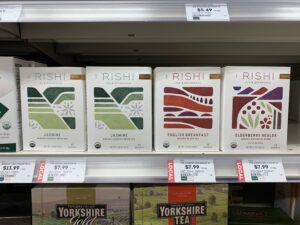 New varieties of organic tea from local favorite Rishi are now available in the tea section. Choose classics like English breakfast and jasmine, custom blends like Rishi Mushroom Hero, Valerian Dream, and Elderberry Healer.
Boxes of 15 bags for $7.99 each.

---
Jajja Wellness Tonic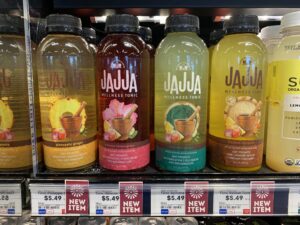 Jajja is a Black-owned business that makes refreshing, organic juice beverages that are vegan, non-GMO, and bursting with vitamins. Available in flavors such as Hibiscus Lemongrass and Baobab Turmeric.
Find them with refrigerated beverages for $5.49 each.

---
Koia Protein Shakes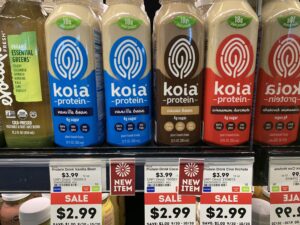 Plant-based, keto-friendly protein shakes available in a variety of delicious flavors like Cinnamon Horchata and Cacao Bean. The addition of MCT oil will help you feel full longer.
Pick one up in the refrigerated beverage section for $3.99.
---
Cleveland Kraut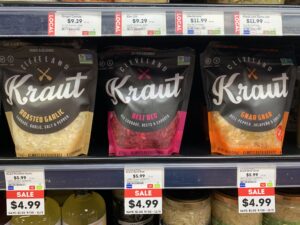 Distinctive sauerkraut available in Classic Caraway or home-brewed flavors like Gnar Gnar, with bell peppers and chilis. Great as a side or in fall fare like a Bavarian wiener bake.
Available in the refrigerated section for $5.99.
---
Bitchin' Sauce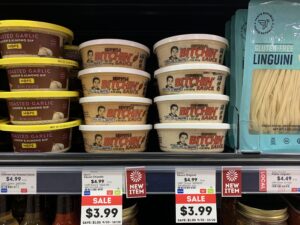 Available now by popular demand, Bitchin' makes all-purpose, vegan sauces that you can use as a dip, spread, or flavoring for all your favorite foods. Available in Original and Chipotle flavors.
Find it in the refrigerated section for $4.99.
---
DELI & BAKERY
Chocolate Chip Blondies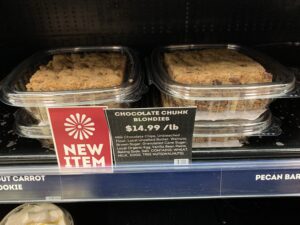 Smooth and chocolatey, with plenty of chips. That's how our Bakehouse makes their blondies, and they're oh, so good.
Find them in the deli bakery for $14.99/lb.

---
Traditional Blueberry Muffins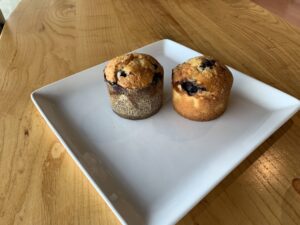 Nothing hits like a blueberry muffin. The Lakewinds Bakehouse makes them from scratch, using the best sustainable ingredients.
Pick them up in the deli bakery for $2.49.

---
WELLNESS
4 Sigmatic Immune Adaptogen Shots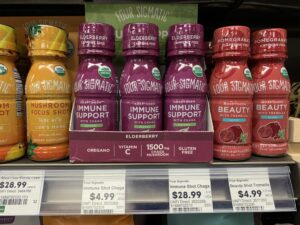 Stock up on immune support with these handy, single-dose bottles from 4 Sigmatic.
Find them in the wellness department, $4.99 each.
---
Pranarom Organic Room Purifying Spray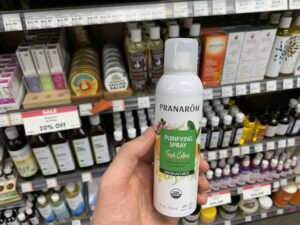 Powered by plants, this room spray will leave your home feeling fresh without the use of harsh chemicals.
Find it in the cleaning aisle, $10.99.

---
Stashers
We love Stashers because they're versatile, Earth-friendly, and durable. Seriously — you can use them in your sous-vide!
Available in a variety of sizes and new colors, from $9.99-$19.99.
---
Peepers Reading Glasses and Sunglasses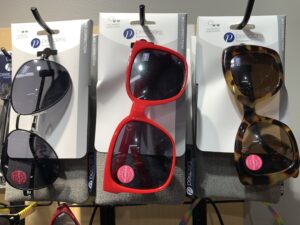 These reading glasses come in a variety of upbeat styles with built-in blue light protection.
Available in the wellness department for $24.99.
Read more about why we think supporting local is so important, and keep checking back every month to see what new items have been added to our shelves!