More Than Ever, Where Our Food Comes From Matters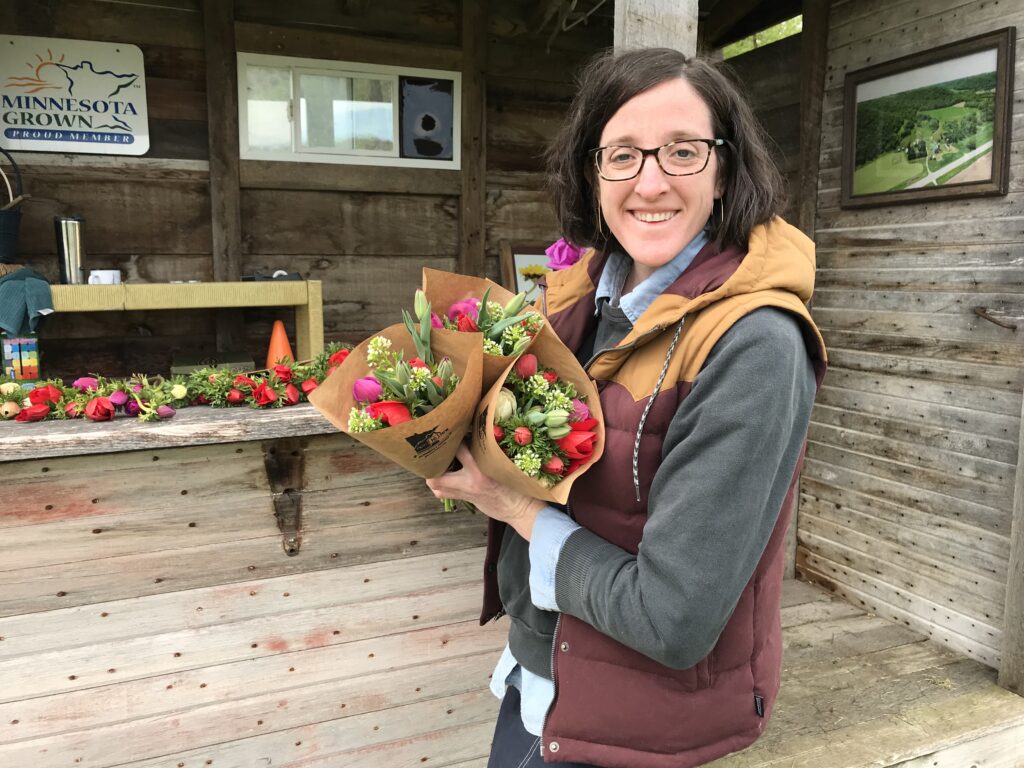 When the COVID-19 pandemic was in full force last summer, it created unexpected challenges across the economy, but especially for local food growers and makers. They faced reduced markets as a result of restaurants, schools, corporate campuses, and other buyers being closed. That's why Lakewinds joined other food-minded organizations and created "Local Food is Essential," a campaign that encourages local eating and supports small-scale farmers.
"We're trying to serve the land and serve people by giving them the best nourishment to help their bodies and their whole selves," says farmer Elizabeth O'Sullivan, of Auntie Annie's Fields, a 2020 Lakewinds Organic Field Fund (LOFF) recipient. "Support from the community is important to us in practical ways, but also in an emotional way. Farming is hard, but it makes a big difference to feel like our community believes in what we are doing."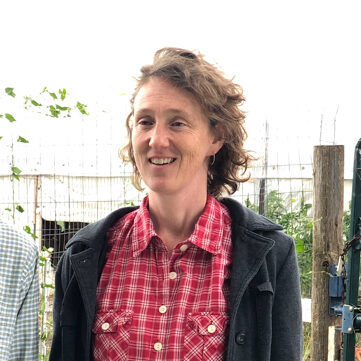 When people buy locally grown food instead of food shipped from far away, it has many positive impacts, such as:
Reducing carbon footprints by minimizing "food miles."
Ensuring the meat, produce, grains, and dairy products we eat are as fresh, safe, and delicious as possible.
Supporting the ongoing survival of farms and farmers in our community and the long-term food security they provide.
Strengthening the local economy by helping local farmers and makers earn a living and, in turn, boost the businesses they support.
Preserving farmland and ensuring green, healthy, open spaces are here for generations to come.
"Having many family farmers producing our food supports rural communities — schools, hospitals, businesses — while also increasing the accountability and safety of the foods we consume," says Anne Schwagerl, owner of Prairie Point Farm. "As a farmer, it's rewarding to produce meat and grains to the highest quality and ethical standards I am able. And then in turn, sell those to a community of eaters that we have developed over the years."
The bottom line, says Schwagerl: "Local food builds resiliency and transparency in our food system and communities." That's something we should all support.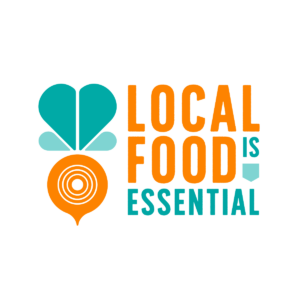 The Eat Local Pledge
Ready to step up your support of local farmers and makers? That's what the Eat Local Pledge is all about. Commit to swapping out some foods you buy that come from far away with ones grown or made locally.
At the co-op, you'll see local options in every aisle. Discover Superior Fresh aquaponic greens; hydroponically grown tomatoes, cucumbers, and herbs; and seasonal produce during the growing season, including ramps, scapes, and asparagus in the spring. Find meat, dairy, and cheese cases that are filled with local products — like Sassy Cow and Organic Valley milk, Peterson beef, Pastures a Plenty pork, and Kadejan chicken. Explore grocery aisles that abound with local food, including Great River Milling flours, American Hazelnut Company oil, locally roasted coffees, and more.
Take the pledge and see more ideas for food swaps throughout the year at localfoodisessential.org
This article was originally written on Sept. 20, 2020, and was updated on April 29, 2021.