New at the Co-op, May 2021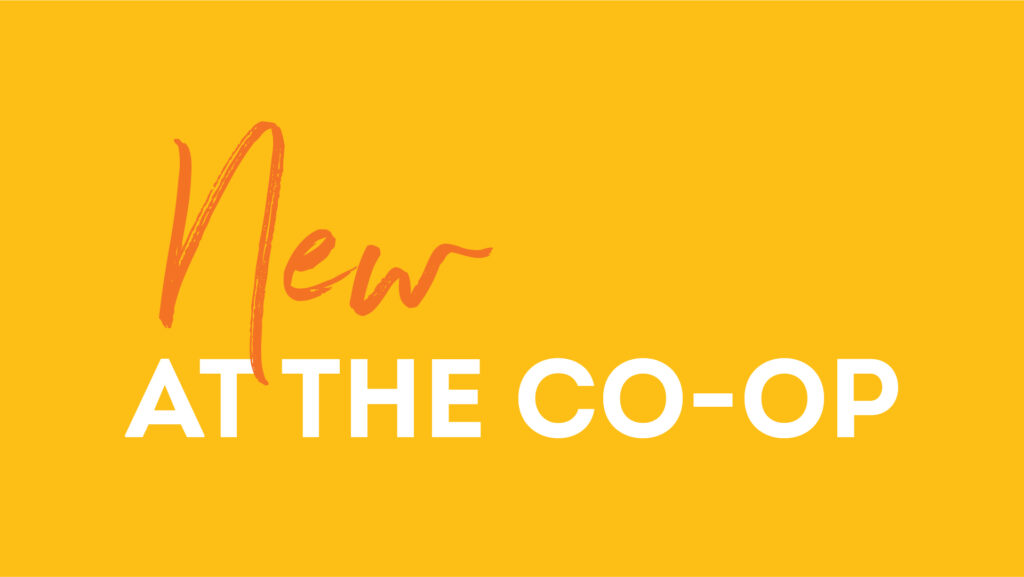 It's never a bad time to find something new to love! Here are just a few of the new items you'll find on shelves in May. No matter what new item catches your eye, rest assured that it meets our strict product standards. For example, our grocery and wellness departments both have extensive lists of banned ingredients to help guarantee our products are safe, clean, and environmentally friendly.
Grocery
Hu crackers in new flavors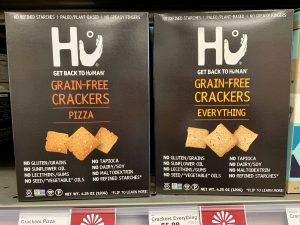 Made from a delicious blend of grain-free flour (cassava, almond, and coconut), Hu crackers are perfect for a wide variety of diets without sacrificing flavor or crunch. The new pizza and everything varieties pack a bunch of flavor into these already-satisfying crackers.
$5.99 each
---
New compostables from Repurpose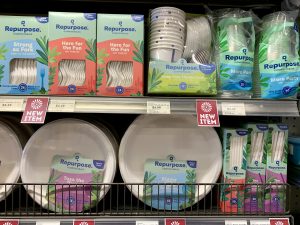 Picnics and backyard BBQs often require disposable plates and flatware. Keep your summer meals eco-friendly with compostable disposables from Repurpose. All of these plates, silverware, cups, and garbage bags are 100% commercially compostable.
$2.49-$10.99
---
My Mo mochi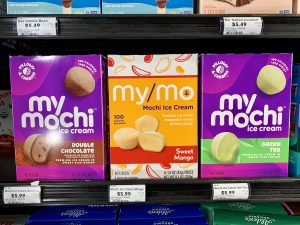 My/Mochi blends sticky and sweet mochi dough with creamy ice cream for a marvelously decadent dessert. Available in mango, green tea, and double chocolate, you can find them in the frozen aisle.
$5.99 each
---
Petit Pot plant-based pudding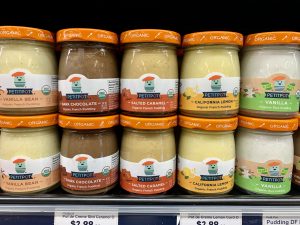 This California company wants to bring indulgent dessert pudding to everyone! Based on the classic French Pot de Crème, this plant-based version is just as delicious, but made without dairy.
$2.99
---
Kite Hill almond milk tzatziki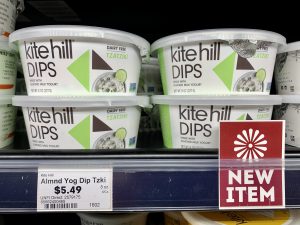 Greek tzatziki is a versatile and satisfying topper for grilled meats and veggies, a spread for wraps and sandwiches, and even as a salad dressing. Kite Hill makes it available to dairy-free diets with this almond-milk-based take.
$5.49
---
Wellness
HiBAR fragrance-free bars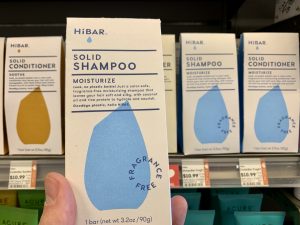 We love HiBAR's plastic-free approach to hair care. The fragrance-free versions of their shampoo and conditioning bars are perfect for those with more sensitive noses or scalps, or those looking for a neutral-smelling product.
$10.99 each

---
Tints of Nature hair color and lightening kits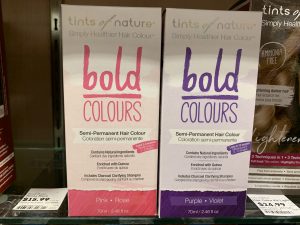 Go bold this summer with a splash of new hair color! Hints of Nature is vegan and cruelty-free and made without harsh chemicals so it won't damage your hair. The Bold line is available in pink, purple, and teal.
$12.99-$24.99
---
Seasonal
Windsparrow hand-printed textiles
These elegant and understated garments are designed, sewn, and printed in the owner's home studio nestled in the forest. Her block-printing technique is inspired by old-world artisans and the natural beauty of her Pacific Northwest home.
$13.99-$32.99
---
Dock & Bay towels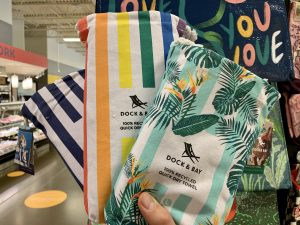 The ultimate beach towel made from 100% recycled materials! These towels dry three times faster than regular towels and are designed to repel sand, making them much cleaner for your car and home. As an added bonus, 5% of net sales is donated to organizations like the World Wildlife Fund (WWF).
$26.99 each
---
See new co-op products from last month or explore additional news and information, including recipes, stories, local features, and more, by following us on Facebook or Instagram.