New at the Co-op, April 2021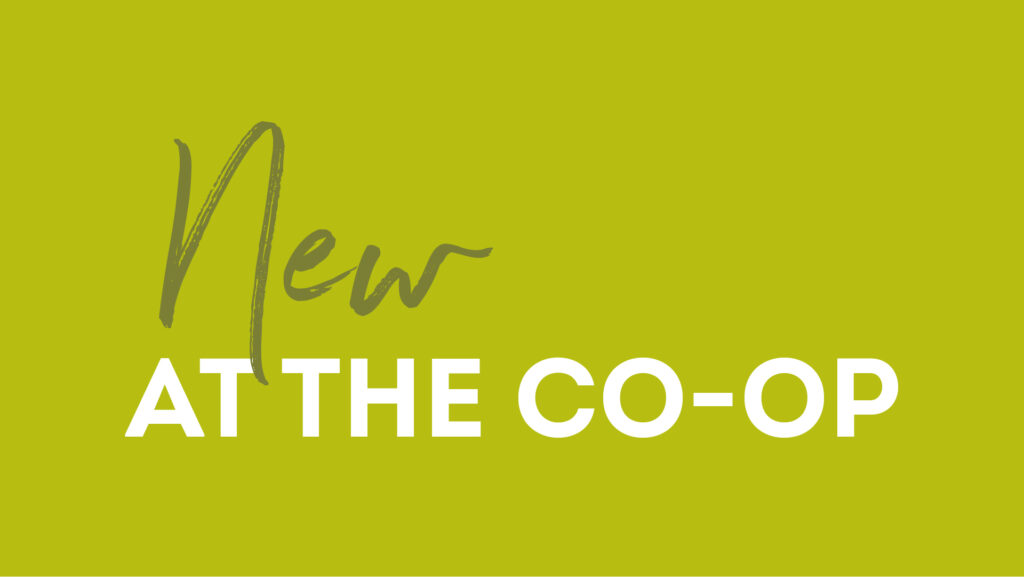 As if you needed additional reasons to visit the co-op, we've got some amazing new items to check out! Our dedicated team of purchasers is always looking for delicious & sustainable new foods and eco-friendly home items to help make your co-op lifestyle more attainable.
Meat & Seafood
Sablefish filets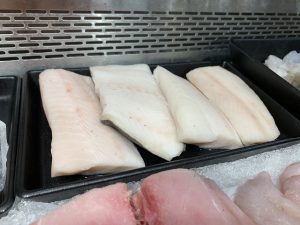 Also known as black cod, this flaky white fish has a flavor similar to Chilean seabass. It's sustainably caught in the northwest Pacific by the Seafood Producers Cooperative (SPC). Look for it in fresh and frozen seafood.
$23.99 per pound
---
Canned blue crab from Phillips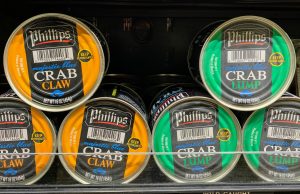 Available in claw and lump meat, this sustainably caught wild crab is perfect for seafood stews, crab cakes, crab dip, and homemade po'boy sandwiches.
$16.99-$25.99 each
---
D'Artagnan organic, air-chilled chicken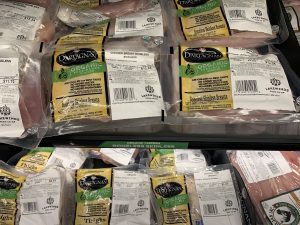 Organic certification means these chickens are fed an organic diet, raised cage-free with full access to the outdoors, and are processed without additives or preservatives. D'Artagnan also air-chills their birds which helps preserve the flavor.
$4.99 – $10.99 per pound
---
Elevation cured meats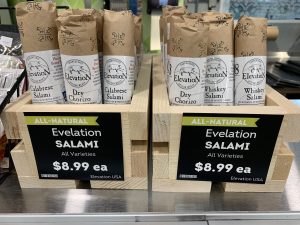 This Denver-based company makes their salami the old-fashioned way — slow fermentation followed by 30 days of dry-aging. They're available in bold, artisanal flavorings like fennel pollen and whiskey.
$8.99 each
---
Grocery
Protein oat milk from Califia Farms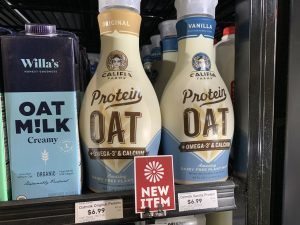 Packed with protein, nine essential amino acids, and the full omega 3-6-9 spectrum of fatty acids, this oat milk beverage is a nourishing way to top your morning muesli. Available in original and vanilla flavors.
$6.99
---
Uglies potato chips

Uglies diverts cosmetically flawed potatoes from waste and turns them into tasty potato chips! Available in a variety of classic flavors like salt & vinegar and BBQ.
$2.99
---
Tanka Warrior Bars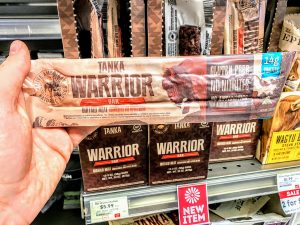 Each of these cured bison meat snack bars packs 18 grams of protein, making them a great post-workout snack. Dried cranberries and pepper gives them a rousing spicy-sweet flavor.
$5.99 each
---
Bhu Keto Bite cookie dough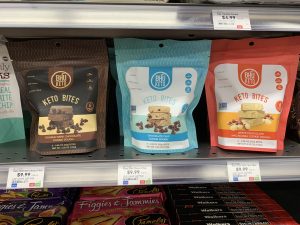 Low-sugar but high-flavor, these dessert morsels are a healthier alternative for indulging! Available in three irresistible cookie dough flavors.
$9.99
---
Kalahari Biltong air-dried, thinly-sliced beef snacks

These snacks are inspired by a South African technique of smoking meats called biltong. It's similar to jerky, but with a delicate, shaved texture that's reminiscent of prosciutto. Look for regular flavor, spicy peri peri, and cool lime chili.
$6.99 each
---
Wellness
Roots Essential shampoo bars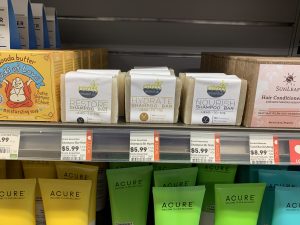 Shampoo bars are just as effective as traditional liquid shampoo, but skip the plastic bottle. Roots Essential's bars are vegan, cruelty-free, and non-GMO.
$5.99 each

---
General Merchandise
Gardening books & supplies
It's time to start planning your summer planting! Whether you're a seasoned pro or a budding green thumb, you'll find tips and tricks to help you meet your gardening ambitions with these how-to books and supplies.
---
Reusable coffee filters from Green City Living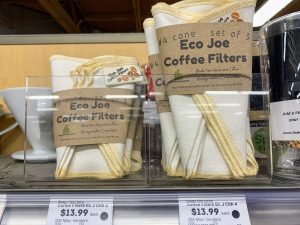 Reduce waste with this simple swap. Think of the amount of paper you'll be diverting from landfills every year!
$13.99
---
These are just a few of the awesome new things you'll find at the co-op this month. Be sure to visit the store or check us out on Instacart to see more.