New at the Co-Op, January 2021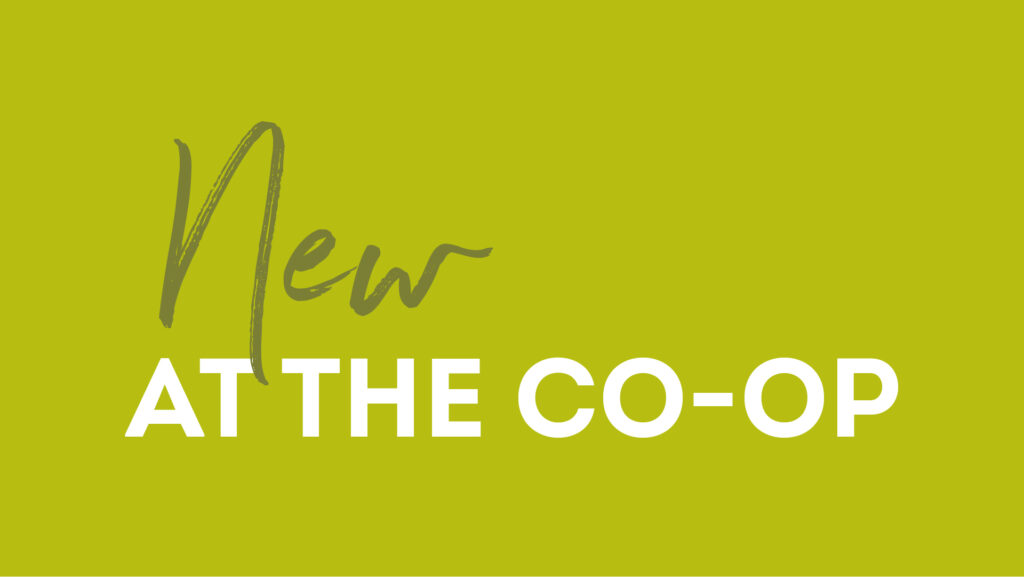 It's a new year, so why not try something new at the co-op? This month we've got some great new small-batch condiments, original snacks, eco-friendly makeup, and health-boosting supplements. Everything added to our shelves meets our high quality standards, so you can trust what you put in your cart.
---
Grocery
Mother In Law's Korean gochujang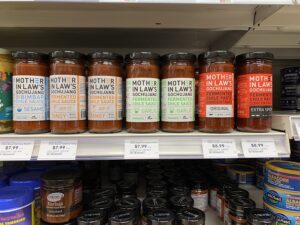 Gochujang is the mother sauce of Korean cooking — it goes with everything. Mother in Law's take on the ubiquitous sauce is fermented for extra flavor. Available in many varieties, in either sauce or paste.
$7.99-$8.99 each.
---
Vegan Rob's vegan, gluten-free snacks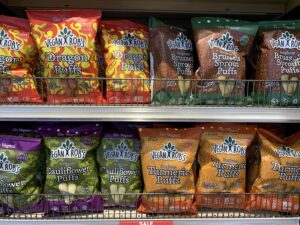 These delightful snack puffs are available in wildly unique flavor combos like turmeric cinnamon pumpkin. They're made from sustainable, nutritious sorghum and are vegan.
$2.99 puffs, $3.69 crisps.
---
Evol frozen bowls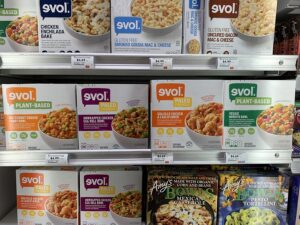 Evol makes some of our favorite frozen burritos. Now you can enjoy their tasty combos like guajillo cauliflower chicken and butternut squash curry in bowls — all the flavor, but without the tortilla.
$4.69 each.
---
Siete cashew queso dips
Queso for every diet! These cashew-based dips are vegan, gluten- and dairy-free, and paleo-friendly.
$5.99 each.
---
Wellness
Nootropics from Natural Stacks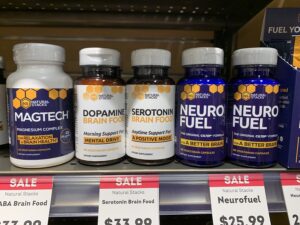 Natural ingredients and transparent formulas are the promise of Natural Stacks supplements. Available in blends that may support focus and sleep.
$2.29-$39.99.
---
Eco Lips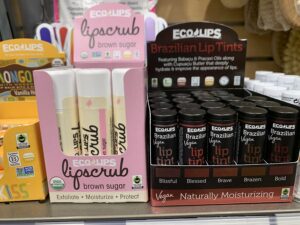 Local, vegan lip care from Eco Lips is available in numerous shades as well as a brown sugar lip scrub. Eco Lips uses sustainable, organic ingredients in all their products.
$4.49 each, Brown Sugar Lip Scrub $5.79

---
Evan Healy new facial products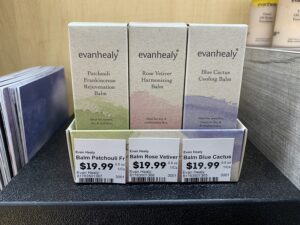 Evan Healy makes holistic and organic cosmetics using all-natural, nontoxic ingredients. This line of facial balm sticks come in blue cactus cooling, rose vetiver harmonizing, and patchouli frankincense rejuvenating blends.
$19.99 each.
---
SunLeaf conditioner bars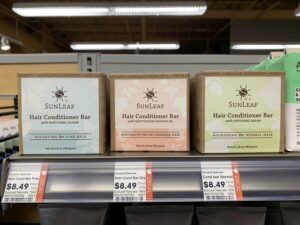 Skip the plastic bottle and condition your hair with these conditioning bars from SunLeaf. You can also pick up shampoo and body wash bars from this local Minnesota company.
$8.49 each.

---
Garden of Life apple cider gummies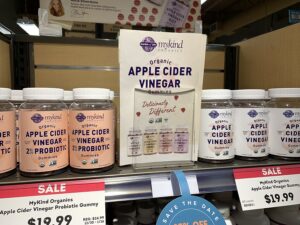 Enjoy all the benefits of apple cider vinegar in chewable gummies. Available in regular, probiotic, diet, and energy blends.
On sale now from until 1/16/2021 for $19.99 per bottle, regular $29.99.
---
Looking for more new items? Check out last month's blog or stay tuned for more items next month!