Kernza: A Local Grain with a Big Future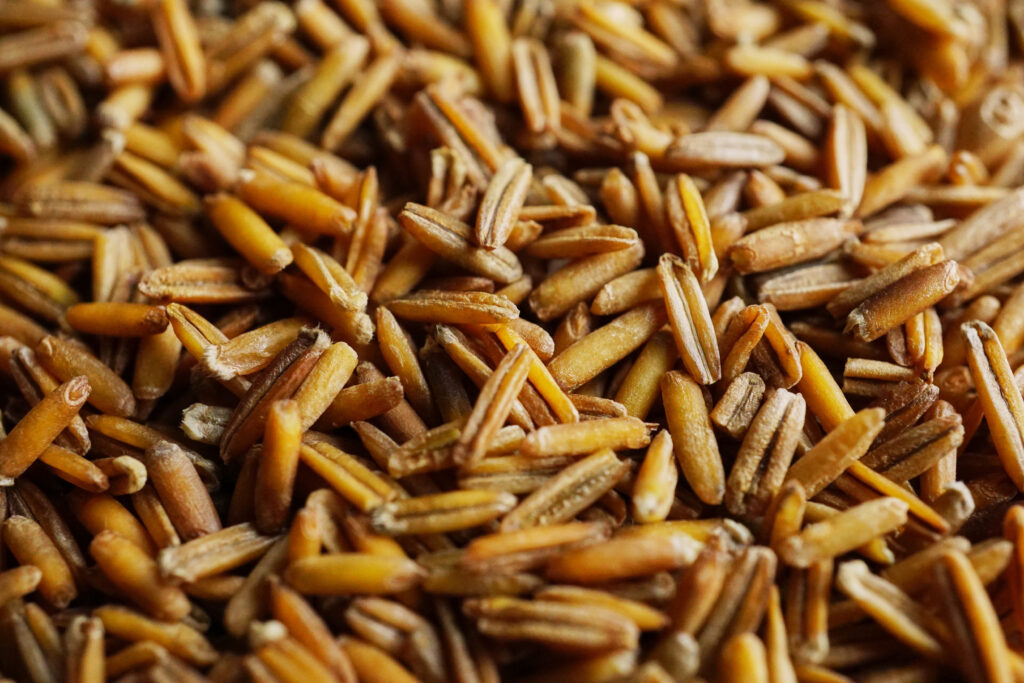 Have you tried Kernza® perennial grain yet? This game-changing grain is arriving at Lakewinds this spring after winning over local farmers. Find out what makes Kernza appealing to growers, environmentalists, and cooks alike.
Background
A hearty, perennial crop harvested from intermediate wheatgrass, Kernza was developed by the Land Institute with help from the University of Minnesota as an eco-friendly alternative to traditional annual wheat.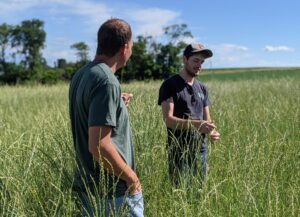 As a hearty, perennial crop with roots that extend more than 10 feet into the soil, Kernza crops do a good job of sequestering carbon, building soil health, providing a habitat for wildlife, and preventing erosion. Growing the grain doesn't deplete the soil, but rather rebuilds it, creating a more regenerative food system. Perennial grains have the capacity to mitigate some of the effects of climate change. Because they require fewer inputs to amend soil nutrients and prevent potential pests, these grains can also reduce operating costs for farmers and can be grown using sustainable methods.
In the Kitchen
Though this grain is new to retail shelves, it isn't new on the scene. Local cookbook author and food columnist Beth Dooley has been spreading the word about Kernza for years."The pandemic has exposed weaknesses in our food system — inequity, supply issues, and more. I think this grain provides a tool for farmers…  It shows that we can grow foods at scale that don't harm the environment. We can solve a lot of issues," Dooley says. "To try to separate the growing of food with culture has been a big problem. We need to reconnect culture with agriculture. Farmers can grow crops that are good for people and the land."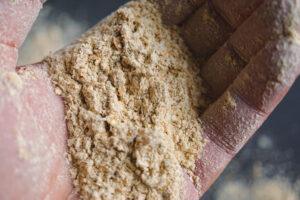 Kernza is known for its nuanced flavor and aroma — hints of toasted nuts, honey, brown sugar, and maple. Because it's similar to annual wheat (it is not gluten-free), Kernza works in all kinds of applications. "Not only is it delicious, it's tremendously nutritious," Dooley says. She uses the flour as a stand-alone ingredient, a substitution, or to replace a portion of flour in her favorite recipes. Kernza flour works best in recipes that call for whole wheat or rye flour. Try replacing a quarter of the wheat flour in your recipe with Kernza flour, then increase from there. Cookies, pancakes, waffles, biscuits, and denser breads are good places to start.
Dooley also recommends mixing whole-grain Kernza with other grains. "It's great in pilaf or a soup. It has a mild flavor, but you taste more of the grain in the flour than you do in the whole grain. Its color is beautiful when mixed." If you want to support local farmers and a healthier environment, eating Kernza is an easy — and satisfying — way to do it.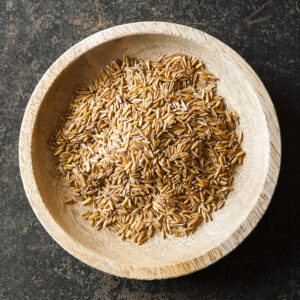 Moving Forward
With Kernza grain in a position to shift agriculture in our region toward a model that's better for farmers and the environment, it's important that we consumers get involved where we can. It's easy — all we have to do is eat Kernza.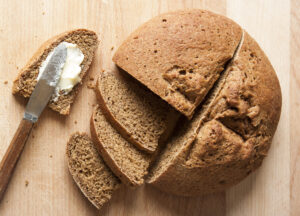 ---
Look for Beth Dooley's new cookbook, The Perennial Kitchen, scheduled for release in late spring 2021.
Find locally grown Perennial Pantry Kernza flour ($9.99 each) and whole Kernza grain ($9.99 each) on our packaged grocery shelves or shop from home through Instacart.
Interested in learning more? Check out our interview with a local Kernza farmer!