Gift Ideas that Give Back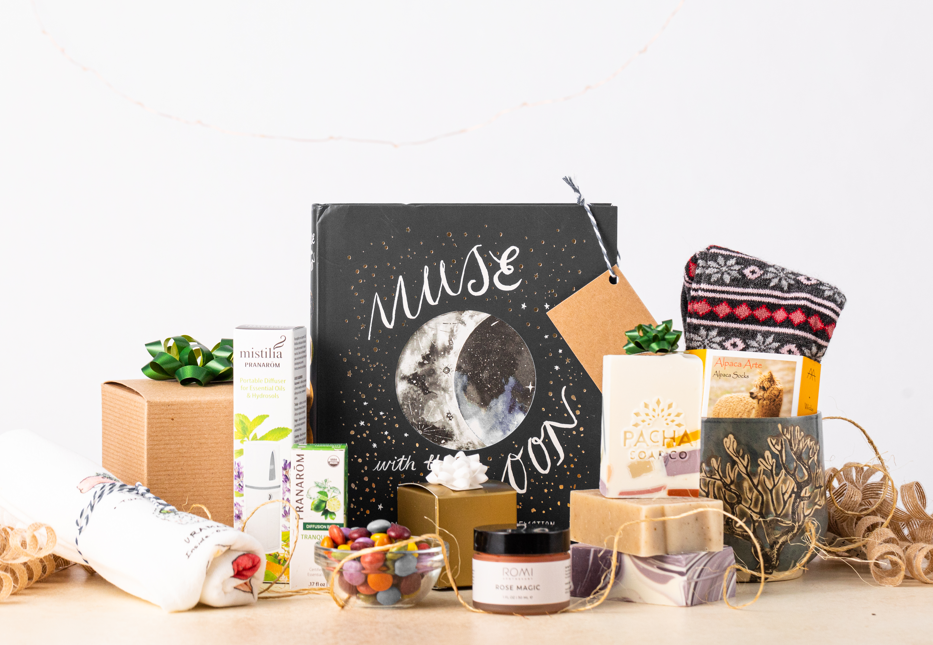 Facing your holiday to-do and shopping lists? Make gift-giving easier with inspired and original presents that can be found as close by as the co-op! Lakewinds employees and family members recommend some of their favorite gift ideas, with a focus on supporting women artisans, helping the environment, and strengthening local businesses. With presents that do good and are fun to give, holiday shopping can be a joy this season.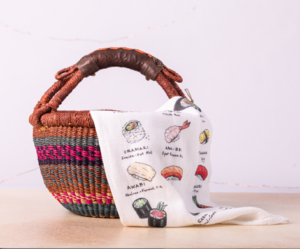 Alaffia woven baskets
These beautiful, unique baskets are handwoven in Ghana and signed by the weaver. A portion of the baskets' sales goes to improving drinking water access in the country. These baskets are recommended by Be, who's a cashier at our Chanhassen location. Gifts | $30.99 – $73.99
Unique, festive hand towels
Playful designs add fun and utility to any kitchen space and help prevent paper towel use. This is a suggestion from Sarah, Chanhassen wellness department. Gifts | Towel selection and prices vary.
---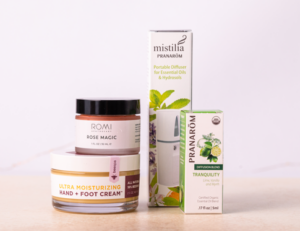 Romi skin care
Beautiful skin care is handcrafted using locally grown medicinal herbs and suggested by Sam from the Chanhassen wellness department. Wellness | $14.99 – $34.99

BeeSpa hand and foot cream
This locally made cream is delightfully smooth and soft plus great at repairing dry skin. This gift idea was recommended by Mary from the Minnetonka wellness department. Wellness | $12.99 – $29.99 

Mistilia diffuser by Pranarom
Pranarom products are made from sustainably harvested, certified organic plants, with a portion of profits going to help pollinators. This diffuser is USB-charged and portable for on-the-go diffused oils. This gift was recommended by Claude, Minnetonka manager on duty. Wellness | $23.99

---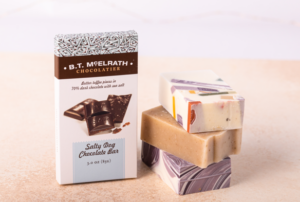 Pacha soaps 
Pacha supports clean water initiatives and donates soap to schools in Sub-Saharan Africa. Wellness | $21.99/lb. (One bar typically costs between $5 and $6.)
Local chocolate
Lili, daughter of Rachael Eide from human resources, suggests pairing Pacha soap with a local chocolate, like B.T. McElrath or Groveland Confections. The chocolates are hand-crafted in Minneapolis and Minnetonka respectively, with honey caramels, Salty Dog bites, truffle packs, and more, while supplies last. Grocery | $0.79 – $8.99

---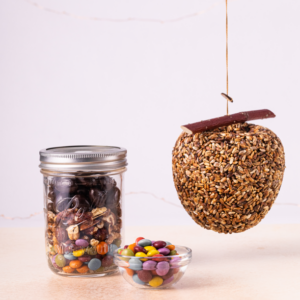 Bulk candy and nuts
Mix and match bulk treats for your sweets, like maple-glazed mixed nuts, sun drops, and more. Karna, Chanhassen cashier, says it's fun to tailor the treats per your loved one's tastes. Bulk | Bulk selections and prices vary
Jules Loft edible art bird feeder
This local bird seed feeder is made by hand in small batches in Waconia using organic ingredients. It's a beautiful gift that does good by helping birds during the cold winter months. This gift idea is from Sarah, who works in the Chanhassen wellness department. Gifts | $17.99 – $29.99

---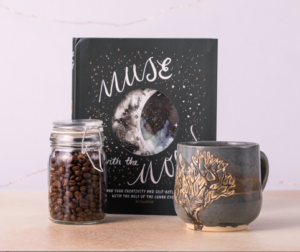 Books to Love
Discover unique books that cover interesting topics, such as the energetic phases of the moon's cycle. Muse with the Moon is a favorite of Mary from the Richfield wellness department. Gifts | Book selection and prices vary.
Emma Skala pottery
This beautiful pottery is woman-made, one-of-a-kind functional art that can hold your favorite Fair Trade coffee or local tea, and is a favorite of Karla, from the Richfield general merchandise department. Gifts | $27.99 – $35.99
---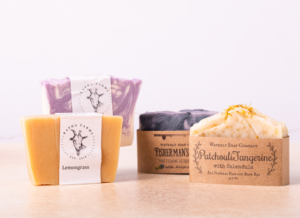 Rapha Farms soap
These soaps are hand-crafted, locally made, and use pure ingredients. They're women-owned, kind to skin and the environment, and smell and feel amazing! This is a recommendation from Mary on the Minnetonka wellness team. Wellness | $5.99

---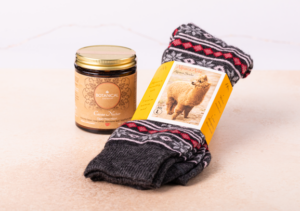 Tey Art socks
These beautiful, soft socks are made by skilled artisans in Peru, using natural, sustainable fibers, including alpaca. They're a favorite of Sam, who works in the Chanhassen wellness department. Gifts | $9.99
Botanical Lucidity
Locally crafted chai, matcha, and other tasty concoctions are perfect for warm winter drinks and a recommendation from Alex, from Richfield wellness. Wellness | $2.99 – $29.99

---
More gift ideas include:
Hot pads
Cutting boards
Spatulas
Pans
Lunch bags for kids
Bryn Mawr soap
Pranarom essential oil blends
Artists to Watch holiday boxed cards
New York Puzzle Company 4×4 topic puzzles
Sunleaf poured candles
See holiday gift ideas from past years, here, including puzzles, Wintercraft globes, Stasher bags, and more.