10 Easy Uses for Zucchini
Running out of ideas for how to use all that zucchini spilling from your garden or staring you down at the farmer's market? Well, this is for you! Don't resort to your same old recipes: Here are 10 easy uses for zucchini to try this season.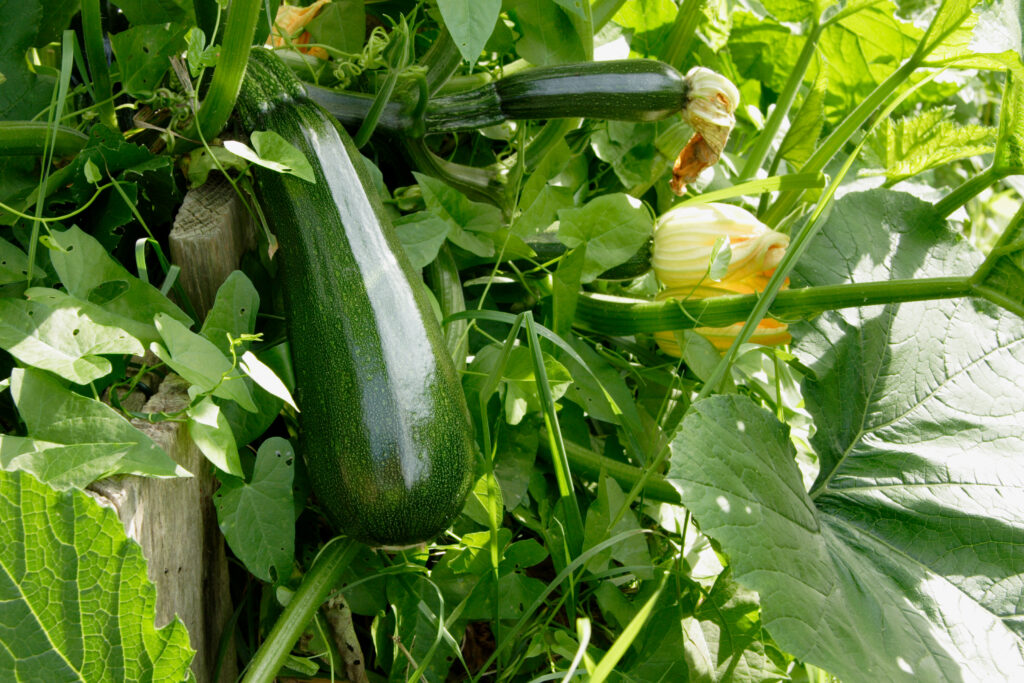 ---
1. Roast them in wedges
Zucchini can function as a substitute potato wedge and is simple to prepare! Cut the tops and tails of each zucchini, cut into wedges, layer evenly on a baking sheet, and drizzle with olive oil, salt, and pepper. Roast until soft and fragrant. For a fun twist, sprinkle with harissa and pine nuts for a savory crunch.
---
2. Spiralize homemade zoodles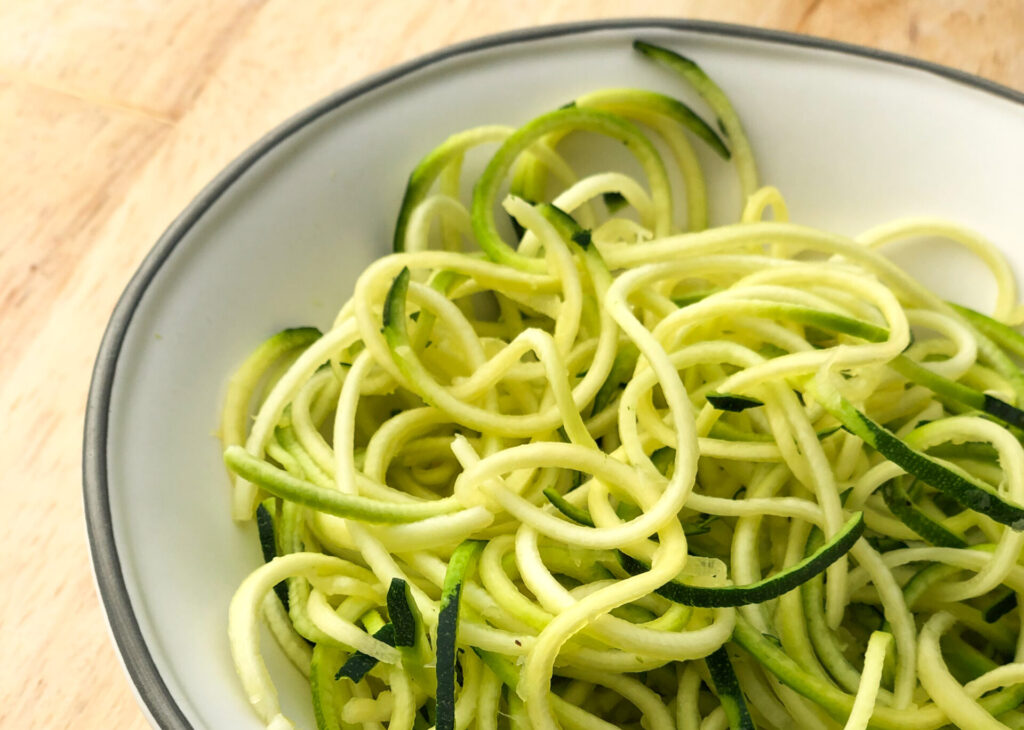 The co-op offers a variety of premade zucchini noodles, but making your own is cost-effective and delicious! It's as easy as slicing your zucchini into thin strips or buying a spiralizer from your kitchen store. Pair with local Escape! Garlic Scape pesto (found in the frozen aisle) and a big green salad for a fresh and local meal!
---
3. Add it to your chili or soup
The next time you're whipping up a batch of your favorite chili or soup, consider adding diced zucchini to the mix. Don't worry about flavor — zucchini goes well with just about any recipe.
---
4. Stuff it with your favorite topping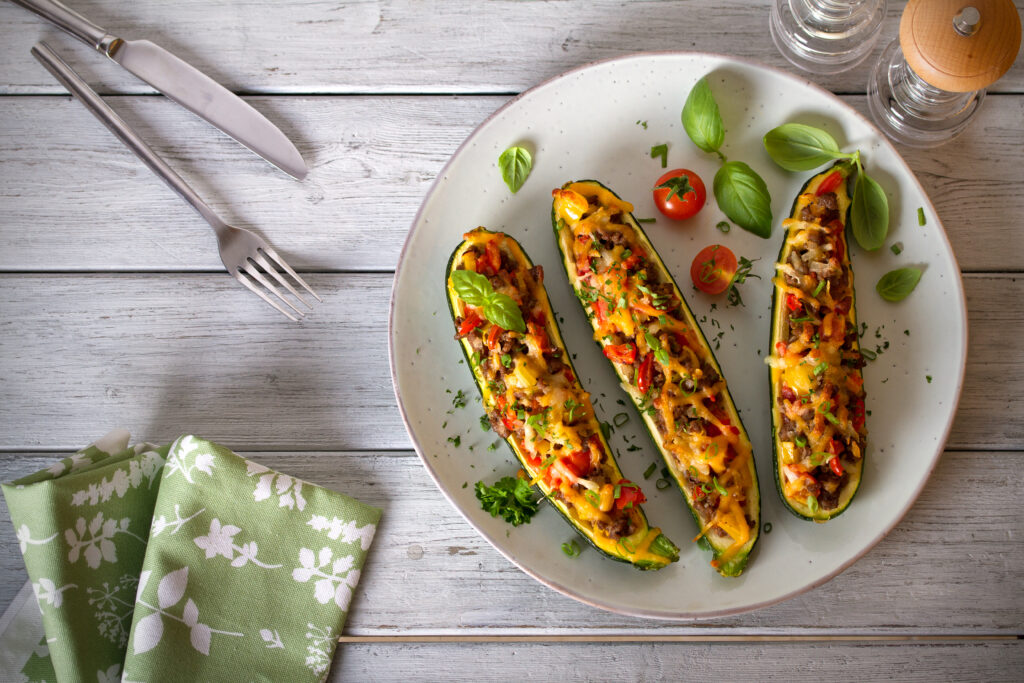 Simply slice each zucchini in half, hollow out the middle, and replace with a delicious topping. Looking for a suggestion? Try a blend of seasoned and cooked ground beef, black beans, and salsa for a healthier alternative on taco night. Roast in the oven until the zucchini is soft and cooked throughout.
---
5. Enjoy a low-sugar smoothie addition
Does zucchini in a smoothie sound funky? We assure you it's anything but! Zucchini adds delicious creaminess without extra sugar. Add ½ cup of fresh or frozen zucchini to your blender along with your other ingredients and you'll be rewarded with a creamy and nutrient-dense delight!
---
6. Whip up zucchini pancakes or fritters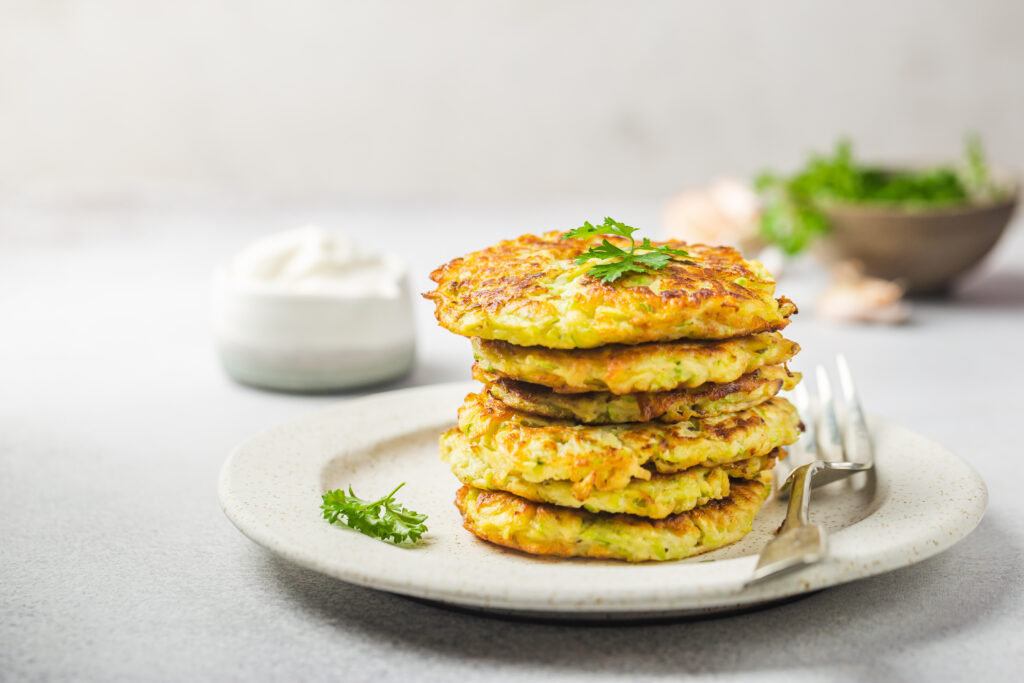 Zucchini pancakes are delicious and simple to make. Simply combine shredded zucchini, flour, beaten eggs, and your favorite spice combo (we recommend paprika, garlic powder, and ground coriander) and fry into fritters. Top with sour cream, cilantro, and a drizzle of honey.
---
7. Add it to bread or cookies
The possibilities are endless when it comes to eating your zucchini for dessert. Add ½ cup shredded to your favorite quick bread or chocolate chip cookie recipe. Just make sure that you squeeze all the excess water out of the zucchini once you've shredded it or you'll end up with soggy baked goods.
---
8. Make zucchini parmesan crisps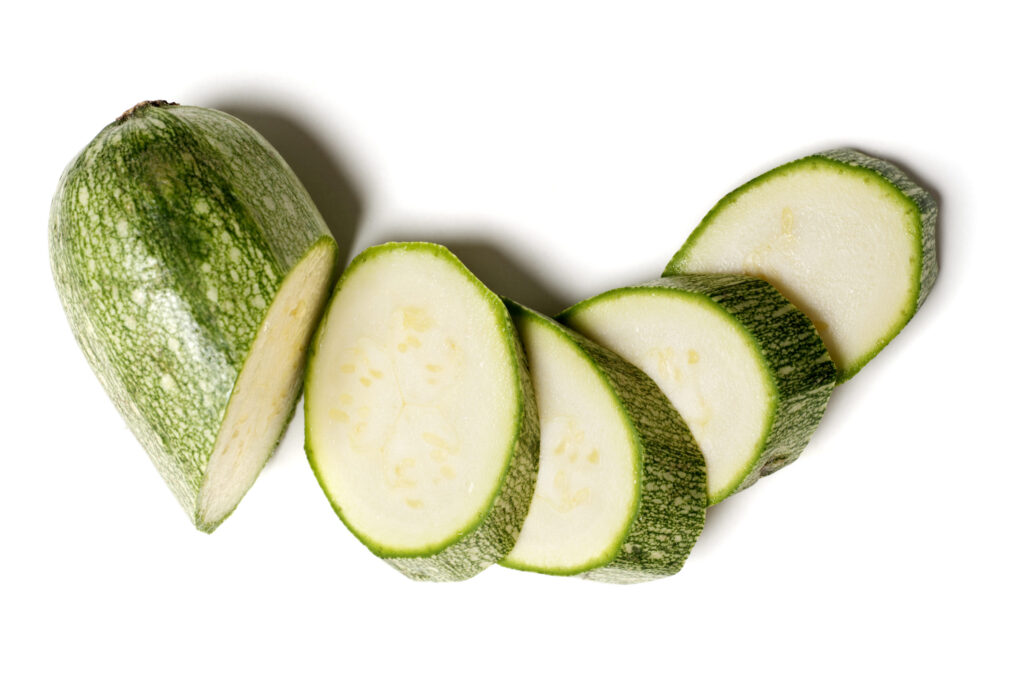 Slice zucchini into coins and toss in a beaten egg mixture. Transfer to a bowl of shredded parmesan and toss to coat. Spread in an even layer on a baking sheet and sprinkle with salt and pepper. Roast until crispy and golden. They go great with aioli!
---
9. Add to your favorite pesto recipe
Making homemade pesto? Zucchini beefs up the nutrient profile without altering the base flavor. Simply shred the zucchini, squeeze to remove excess water, and add ½ cup to your food processor along with other pesto ingredients. Serve over cooked pasta or roasted veggies, such as asparagus.
---
10. Eat it raw
Using a vegetable peeler, peel the zucchini lengthwise into thin strips. Toss with olive oil, mint, chili flakes, and a generous squeeze of grapefruit juice, or drizzle with tahini, flaky salt, pine nuts, and fresh dill.
---
These fun and unique uses for zucchini are guaranteed to delight, even if you've been eating it all summer.