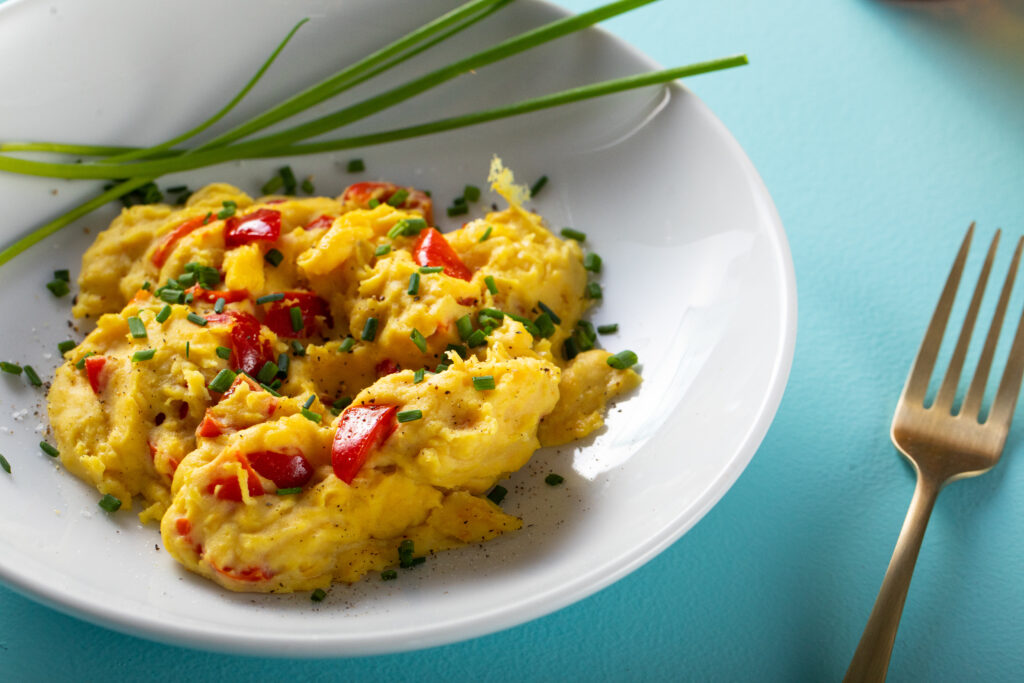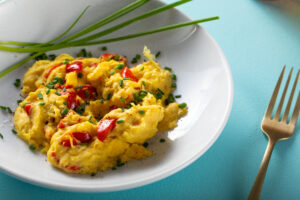 Print
Simple Vegan Scramble
Yield 1 serving
Keep brunch inclusive with dishes for almost any diet like this fluffy vegan scramble. It's made with local AcreMade egg substitute, which packs 5 grams of pea protein per serving.
Ingredients
¼ cup AcreMade egg substitute
⅔ cup warm water
1 Tablespoon vegan butter
¼ cup peppadew peppers, sliced
1-2 Tablespoons fresh chives, chopped
1 Tablespoon vegan cream cheese, optional
Kosher salt and fresh cracked black pepper
Instructions
In a small bowl, whisk together the AcreMade egg substitute and water until creamy. In a medium size skillet, melt the vegan butter over medium-high heat until bubbling. To the hot pan add the red peppadews and sauté for a minute. Add the "eggs" and let sit for a moment, then add a sprinkle of chives and (if using) the vegan cream cheese. Pull a rubber spatula across the bottom of the pan to form large, soft curds. Cook until the "eggs" are completely cooked and no visible liquid eggs remain.
Season to taste with salt and pepper, garnish with the remaining chives, and serve.