Chickpeas and Farro Base Recipe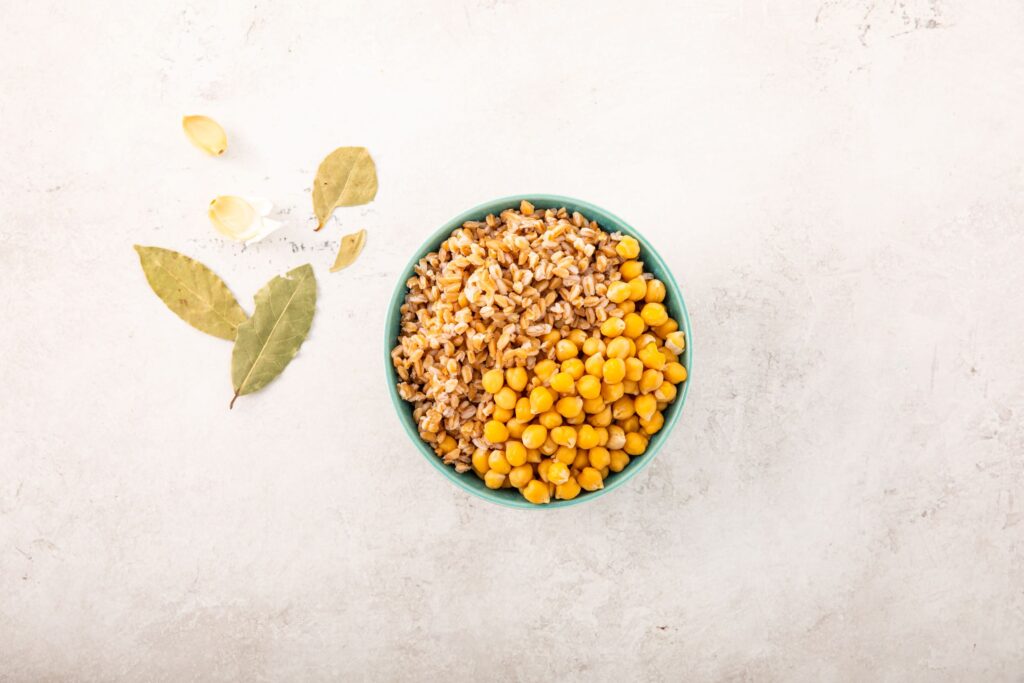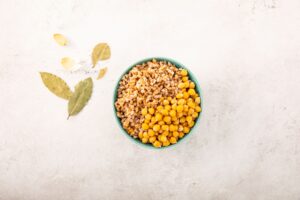 Print
Chickpeas and Farro Base Recipe
With this healthy, versatile base you can build countless delicious meals. It's the foundation for our Springthyme Grain Bowl, Falafel Chickpea Sandwiches, and Springtime Sweet Potato Enchiladas, but don't stop there! Use it for a unique spin on New Orleans beans and rice or as a bed for stir-fried veggies. You can also toss a ½ cup with your favorite greens to make a side salad into an entrée.
Ingredients
For the chickpeas:
2 cups dry chickpeas (garbanzo beans)
2 bay leaves
2 cloves garlic, smashed but left whole
½ onion
1 teaspoon kosher salt
For the farro:
4 cups water
2 cups farro, rinsed and drained
2 teaspoons kosher salt
1 bay leaf
Instructions
Chickpeas:
In a large pot, cover chickpeas with two inches of water and soak overnight. Drain, remove any hulls, and cover with two inches of fresh water.
Add bay leaves, garlic, onion, and salt. Bring to a boil, reduce heat, and simmer gently for about an hour or until tender. Drain if needed. Remove bay leaf, garlic, and onion, then cool and store in refrigerator for 3-5 days or freeze for up to 3 months. Yields about 6 cups of cooked chickpeas.
Farro:
Fill a medium pot half full of water and bring to a boil. Add the farro, salt, and bay leaf. Reduce heat and simmer until the farro is tender and chewy, about 15-30 minutes for whole farro.
Drain if needed and remove the bay leaf. Cool and store in refrigerator for 5 days or freeze for up to 3 months. Yields about 4 cups of cooked farro.