Chef Austin Bartold's Roasted Root Vegetables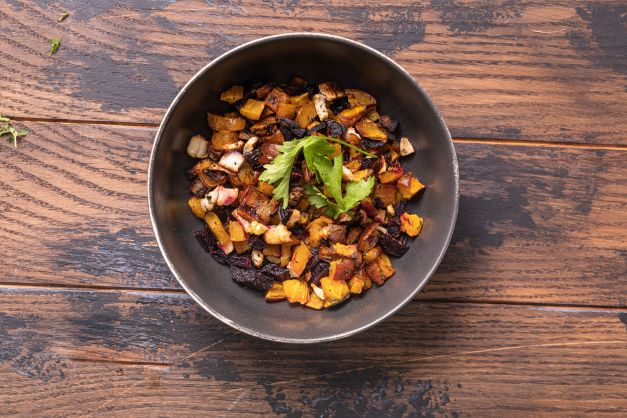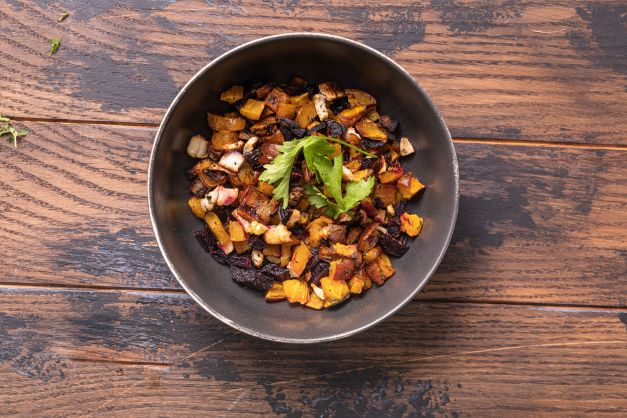 Print
Chef Austin Bartold's Roasted Root Vegetables
This medley of hearty, nourishing root vegetables was crafted by local chef Austin Bartold. The warming flavors and earthy colors are the perfect pairing for Chef Austin's Bison Ribeye Steaks.
Ingredients
1 small turnip, diced
1 small parsnip, diced
1 small red beet, diced
1 small golden beet, diced
3 sprigs fresh thyme, chopped
1 sprig fresh rosemary, chopped
½ Tablespoon kosher salt
½ teaspoon cracked black pepper
½ cup vegetable oil
Instructions
Preheat oven to 350°. Add all ingredients to a mixing bowl and stir to combine. Spread in an even layer on a small rimmed baking sheet. Roast for 35-40 minutes until fork-tender.
Serve alongside Chef Austin's Bison Ribeye Steaks and Wild Rice Pilaf.