Chef Austin Bartold's Wild Rice Pilaf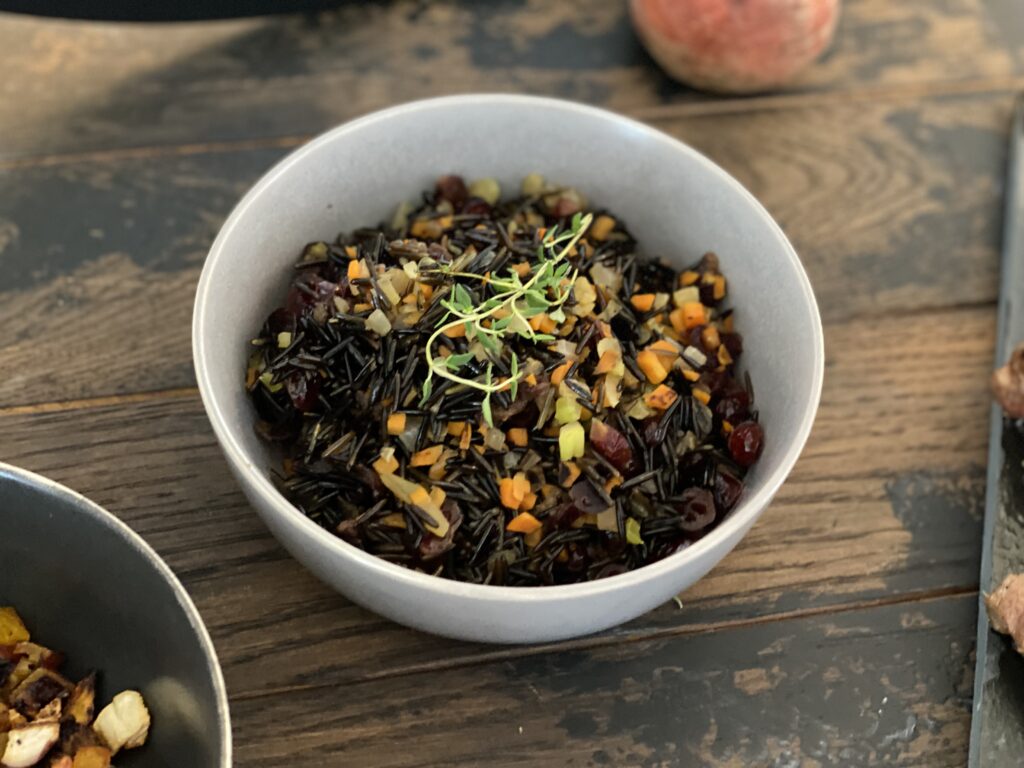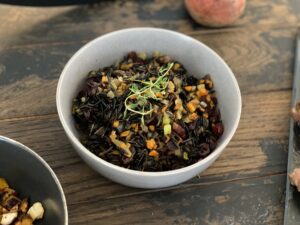 Print
Chef Austin Bartold's Wild Rice Pilaf
One of Minnesota's tastiest local ingredients, wild rice is the perfect side dish for all your regional favorites, from pan-fried walleye to hot dish. This pilaf was crafted by local chef Austin Bartold and is the ideal companion to his Bison Ribeye Steaks.
Ingredients
1 cup wild rice
¼ cup carrots, diced
¼ cup celery, diced
¼ cup white onion, diced
1 clove garlic, minced
2 cups chicken or vegetable stock
2 Tablespoons vegetable oil
1 Tablespoon kosher salt
Instructions
Place wild rice in a small bowl and gently rinse under cold water. Carefully pour water out and rinse again. Repeat until water is almost clear.
Heat a medium cast iron skillet over medium high heat. Add the oil and swirl around the pan. Once oil is shimmering, add garlic and vegetables and cook until tender, about 5 minutes. Add wild rice and stock and bring to a boil. Turn heat down to medium and cook for 8-12 minutes or until rice is tender.