Veriditas Botanicals | Local Producer Q&A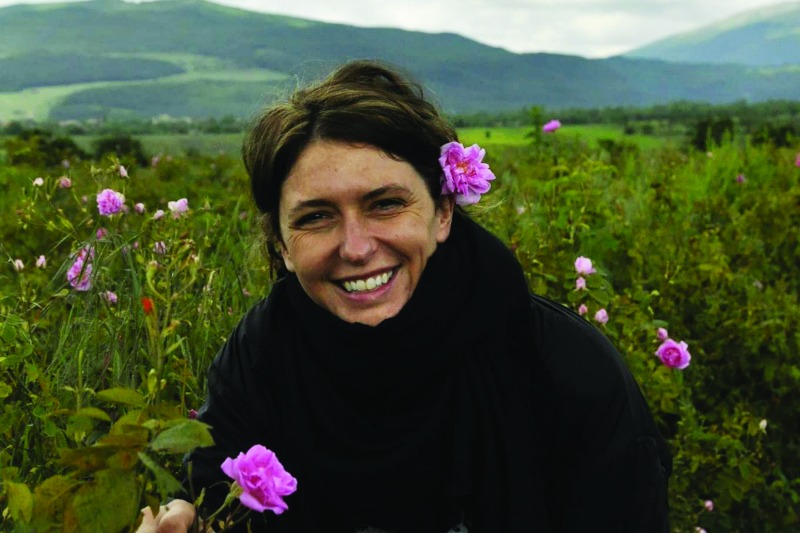 Speaking with Melissa Farris, you quickly grasp her passion for her life's work. Part chemist and herbalist, part innovative business owner, 100% environmentalist, Farris is the founder of Veriditas Botanicals. She's also the U.S. agent for S.A. Plantes Aromatics du Diois (SAPAD). The largest selling EO cooperative in the world, SAPAD sells over one-third of the world's organic essential oils and hydrosols. The cooperative has farms and distilleries in over 30 countries and sells to esteemed companies such as Dr. Haushka, Weleda, and Prima Vera Life. She's also an author with three books coming out next year and has taught at Cancer Centers of America, The Mayo Clinic, Bastyr University and around the world.
Q: How did you discover your love for essential oils?
When I was a teenager, my mom worked for Northwest Airlines and I would get free passes to go anywhere I wanted. I got interested in herbalism in London and discovered essential oils and medical aromatherapy in France and Germany. When I moved to Seattle and studied at the University of Washington and Bastyr University, I spent a lot of time camping and hiking in the Pacific Northwest. I grew to feel connected with the plant world living outside so much.
One day, I picked up a book by Hildegard Von Bingen, a 12th century Abbess, herbalist, and feminist. She coined the word "Veriditas," and I found out it meant something like "when the greening power of the plant enters your body and heals it" — this process is called "Veriditas."  I fell in love with her immediately and read all of the books written about her. She has been my biggest influence in most of my belief systems.
Q: How do you balance your many roles?
My friends and family would say, "She doesn't!" I've been doing this since I was 17. I've had amazing mentors — Horst, Michél Meneuvrier, Kurt Schnaubelt, Dr. Valet — and I'm trying to take the best of their knowledge and ethics and stay true to organics. I like to be in the fields, in the store aisles, training staff; I like to be with plants and people, period. I have formed my company around this model. We have a demo team that goes to stores and educates folks daily on how to use essential oils — no other company has done that. How do I balance? I have a great team, family and amazing customers who give me the energy and bring out the love in me to balance all of these roles.
Q: What would you like people to know about organic essential oils?
When you walk up to a Veriditas display, it represents more landmass than [grocery items sold in] 30 stores. Four liters of lavender essential oil equates to 2,000 pounds of lavender plants; 5.5 million pounds of roses make 1 liter of rose oil. One 5ml bottle of jasmine alone takes 6,000 flowers. That's how much organic farming landmass your purchase supports.
Q: What are the best essential oils for winter?
All people have different needs. Is it pain, sinus, dental care? Look at the Wellness Formulas first; they are pre-blended so that you don't have to think — Immunity Boost, Sinus Congestion, Cold Sore Treatment, GumDropps. A beginner just has to say — oh, I need deodorant and there it is. When you get into the single oils, we have literature that helps demystify the confusing world of "aromatherapy." Study the reference card a bit. It takes time and patience to learn.
Q: How should someone get started using essential oils?
Always apply a drop on the inner arm and wait 24 hours to make sure you're not allergic or have a reaction to common essential oils such as lavender or tea tree (do not try this with clove or cinnamon bark as you can find on the chemistry card). Also, take extreme care and dilute properly with children under 12 and the elderly. Every organic essential oil has antimicrobial properties. Cooking with essential oils is awesome. Put a drop or two in at the end of cooking and the oils explode in your mouth. They help your digestive system by feeding good bacteria (probiotics) and fighting bad bacteria (candida).
That being said, essential oils don't cure everything. Organic essential oils are great at rebalancing the bacterial flora. But don't overdo it and beware of marketing companies that advise the use of oils at too high a dosage. This can cause harmful short-term and long-term side effects. When you're dealing with constitutional issues, you move to herbs (like a cup of nettle tea). Essential oils aren't a cure-all. They're awesome at what they do but don't forget about organic herbs, plants, organic food and exercise.
Learn more about Veriditas Botanicals organic essential oils at the Lakewinds' Beauty & Skin Care Event on February 6.