Top 5 Essential Oil Blends for Fall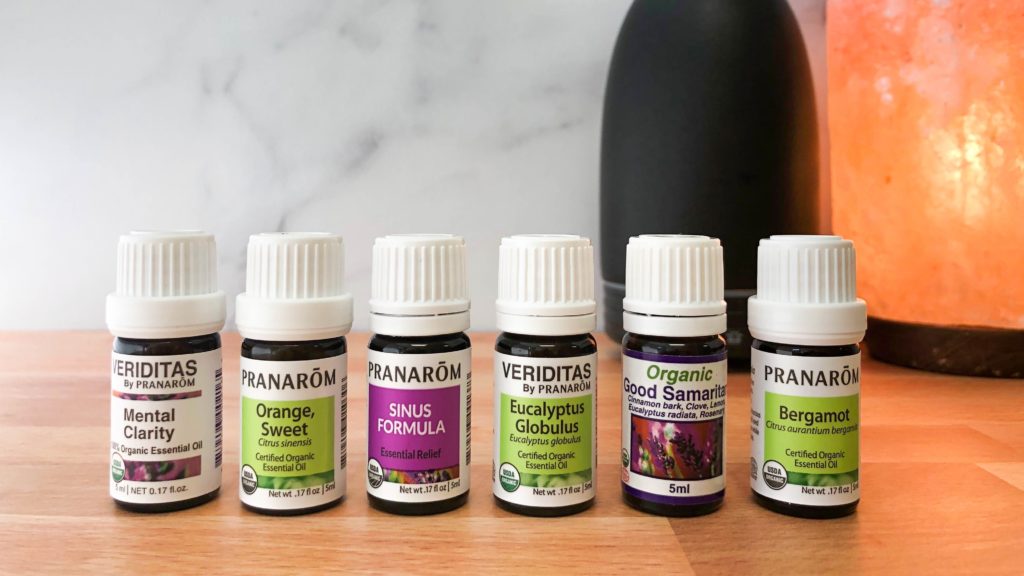 It's official. Summer's a wrap! And we all know what's next. Along with fresh, crisp fall air and beautiful colors we wrestle with schedule changes, new routines, and, sadly, cough-and-cold season. To help your body and mind adjust, here are our top 5 essential oil blends for fall.
Mental Clarity
It can be hard to adapt to early morning schedules and fewer daylight hours. When you're tired during the day or have a big presentation coming up, Mental Clarity can support your energy and focus. Put a few drops in your hands, rub them together, cup them over your nose and mouth, and take a few deep breaths. You can rub your hands through the ends of your hair, too. Mental Clarity is bright, energizing, and refreshing—great for helping with concentration during homework or on projects that need extra attention.
Good Samaritan
This hard-working blend, with cinnamon, lemon, rosemary, and eucalyptus, is a natural disinfectant. Place 6 drops in your home diffuser when you feel a cold coming on. Add Good Samaritan to cleaning supplies and hand soap to help kill germs, or add a few drops to your lotion as cold-and-flu season ramps up.
Sinus Formula
When your nose is stuffed and your head feels clogged, dip a cotton swab into Sinus Formula, gently dab just inside each nostril, and inhale. You can also add a few drops to a carrier oil, such as almond or jojoba oil, rub it into your neck and chest, and take a few deep breaths.
Sweet Orange + Bergamot
This sweet blend is perfect after a long day at school or the office. Added to a home diffuser, it supports calmness, with general wellbeing and energy. You can blend the two in equal parts and add a few drops to stinky gym bags and shoes, or to the inside of a toilet paper roll. To support your wellbeing when you're on the go, during your commute, or to and from kids' activities, add a couple of drops to clothespins and clip them to the air vents in your car or add a few drops inside your bike helmet.
Eucalyptus
Place a few drops in your shower and breathe in the steam on sleepy mornings or when colds are going around. Eucalyptus has anti-inflammatory properties and can be used in your home diffuser. For a stuffy chest cold or sore muscles, add a few drops to your lotion or body oil, then massage into sore muscles or on your chest.
Going into fall mode can take a toll on your wellbeing. These 5 essential oil blends can help you get back into the groove by supporting your immune system, focus and energy, or relaxation after a busy week.
Read about teas that can support your wellness.