New at the Co-Op, February 2021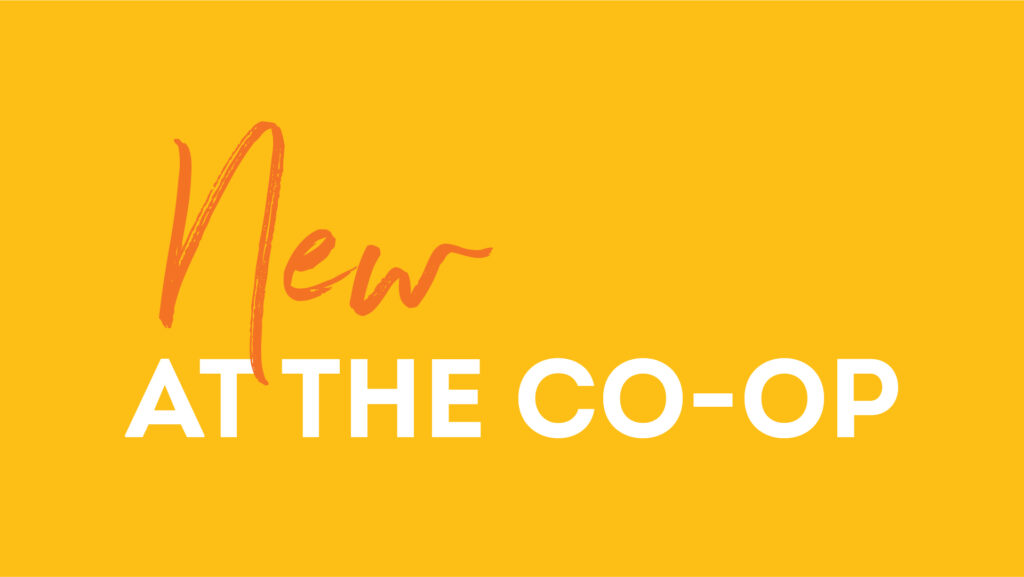 There's always something new to taste or try at the co-op! When you do, you're often helping a small maker or farmer maintain their livelihood. Many of the folks who make and grow our products work hard to make the world a better place, and we want to support them. Check out some of the new items you'll find on shelves this month at your local Lakewinds.
---
Grocery
New snack sticks from Epic Provisions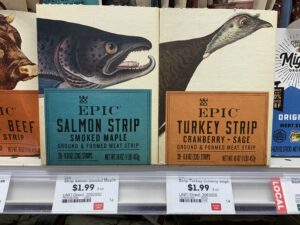 Epic makes paleo-friendly meat snacks with a purpose. They're sponsors of The Savory Institute, which researches and promotes land management practices for farmers and ranchers that improve soil, protect the environment, and promote animal well-being. Turkey cranberry sage and smoked salmon join the other fantastic flavors already on shelves.
$1.99
---
Rise bagels
Who says you can't find a good bagel outside of New York? Rise uses the highest quality ingredients, often organic and local. Proper sourcing of ingredients is an important factor in reducing carbon footprint and other negative impacts of the food supply chain. This careful sourcing has the added benefit of making these bagels taste great!
$6.99 for a pack of 5

---
Wild Harvest pet food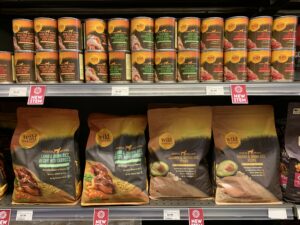 New from a long-time supplier of all-natural, value-priced food, Wild Harvest dog and cat food is free from grains and artificial additives. Health and well-being are important for our pets as well! Feed them a diet that's as responsibly sourced and natural as yours. Available in wet and dry varieties.
$.99 to $19.99
---
Wellness
Attitude body care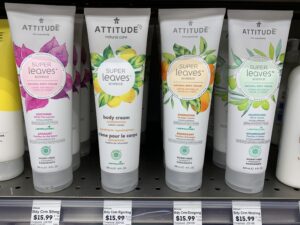 Attitude skin care products are made using worry-free ingredients, and as a bonus, for every item sold they plant a tree. Not only do trees help scrub the air clean of carbon dioxide, forests are huge carbon sinks, storing vast amounts of atmospheric carbon in their roots. This makes planting trees a helpful offset to the carbon output of transporting products and ingredients.
$15.99
---
General Merchandise
Boodywear bamboo clothing basics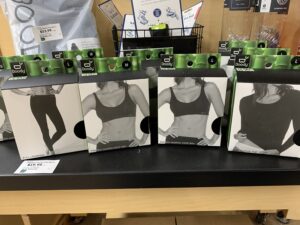 Boodywear recognizes the challenges that face the clothing industry and helps alleviate them by making comfortable basics like tees and leggings using bamboo fibers. Bamboo grows quickly and can be replenished easily and with less water than other textile crops like cotton. It also grows densely, so more can be grown using less space. Boodywear clothing is stylish enough for everyday wear, resilient enough for the gym, and comfy enough for lounging around the house.
$19.99 to $53.99
---
OneLogFire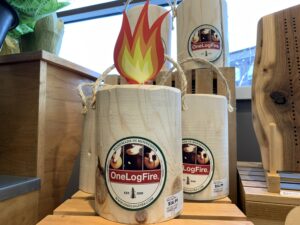 Bonfires and campfires are a pleasure at any time of year. Unfortunately fires release a lot of carbon into the air, and cutting down trees for firewood releases additional carbon. A conventional bonfire will consume several logs per hour. OneLogFire provides all the benefits of a bonfire — the warmth, light, and pleasing aroma — while a single log lasts about 2 hours. They're also compact and easy to carry, making them great for picnics and trips to the beach.
$16.99 each

---
Hippy Feet socks
Warm, comfortable feet are a must in winter. Unfortunately, there are many who don't have access to warmth and comfort.
Hippy Feet employs youth experiencing homelessness, helping them build a pathway to full-time employment and housing. Eco-friendly and made in the US, each pair comes with the name of the individual your purchase helps.
$17.99

---
Spoon Full of Faith greeting cards and coffee mugs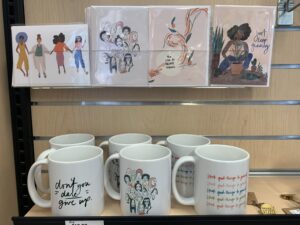 Jena Halliday is a local artist who makes whimsical and uplifting mugs and greeting cards using her own illustrations. Women of color tend to face more barriers to business ownership than other racial and ethnic groups. By purchasing from BIPOC and minority-owned businesses you can contribute to dismantling those barriers.
$4.99 to $20.99

---
How our goods are sourced and made matters. That's why we strive to support the people who work hard to make an impact!
If you missed what was new last month, see our January new at the co-op list.