Thanksgiving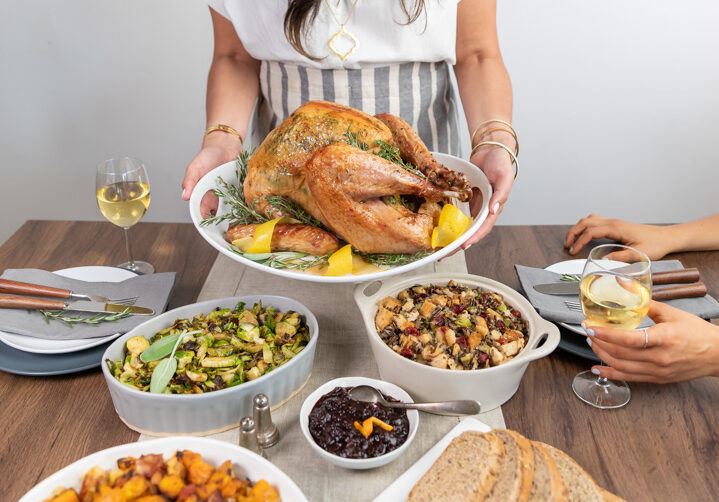 It's time to plan your local Thanksgiving feast! No matter the size of the meal you're planning, the co-op can help. We have local, free-range, sustainably raised turkeys, scratch-made deli side dishes, simple turkey dinners for two, and a full heat-and-serve meal for four. There's something for everyone, special diets included!
Not sure how much food to order? Review our helpful guide along with answers to other frequently asked questions.
---
Turkey & Ham Reservations (November 1-15)
Learn more about our local turkey and ham farmers.
Ferndale Market (whole, deep-chilled turkey): $2.99/lb
Ferndale Market (bone-in turkey breast, frozen): $4.79/lb
Larry Schultz Organic (whole, frozen turkey): $3.99/lb
Beeler's Half, Bone-In Ham: $5.99/lb
Beeler's Half, Bone-In Spiral Cut Ham: $6.99/lb
Beeler's Half, Boneless Ham: $8.49/lb
Beeler's Quarter, Boneless Ham: $8.79/lb
---
Deli Side Reservations  (November 1-17)
---
Deli Heat and Serve Meal Reservations  (November 1-17)