Waffles with Ham, Gruyere and Maple-Mustard-Apple Sauce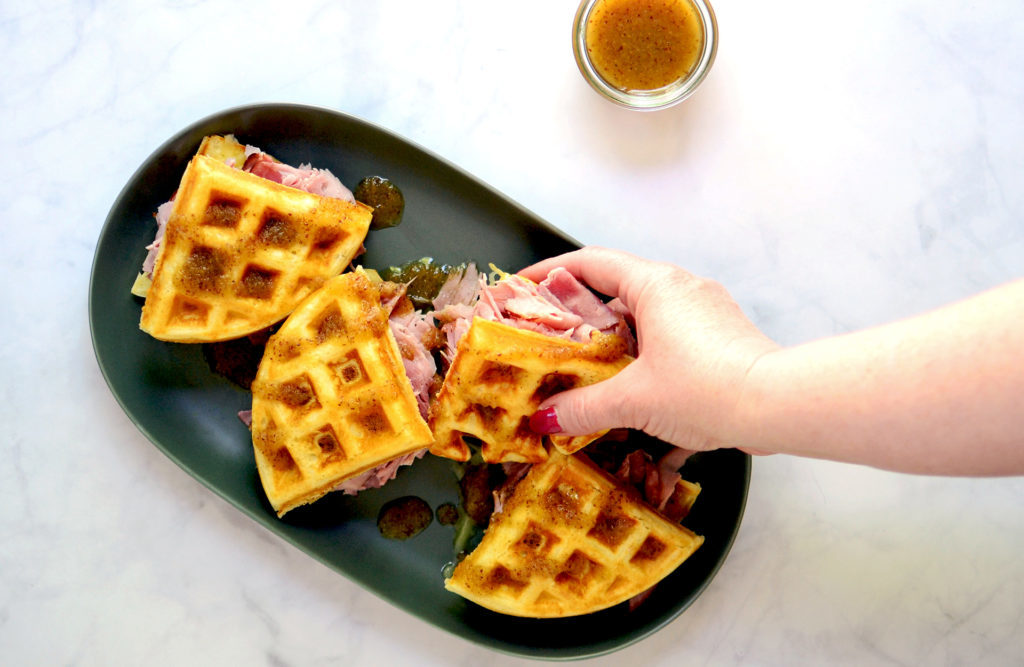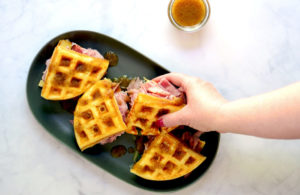 Print
Waffles with Ham, Gruyere and Maple-Mustard-Apple Sauce
Ingredients
For the Waffles:
2 eggs, separated
2 cups milk
2 cups flour
1 Tablespoon baking powder
½ teaspoon salt 
¼ cup melted butter
For the Topping:
1 pound thinly shaved ham
8 oz. Gruyere cheese, shredded
½ cup applesauce
¼ cup maple syrup
¼ cup coarse grain mustard
Instructions
In a large bowl, combine egg yolks and milk. Stir in flour, baking powder and salt. Stir in melted butter. In a medium bowl, whip egg whites until stiff. Fold into batter. Prepare waffles according to waffle-maker directions.
Combine applesauce, maple syrup and mustard in a small bowl. Season with salt if desired. Top waffles with a pile of ham and some of the shredded cheese. Place under the broiler for 2 minutes. Top with sauce.