Minnesota Wild Rice Hotdish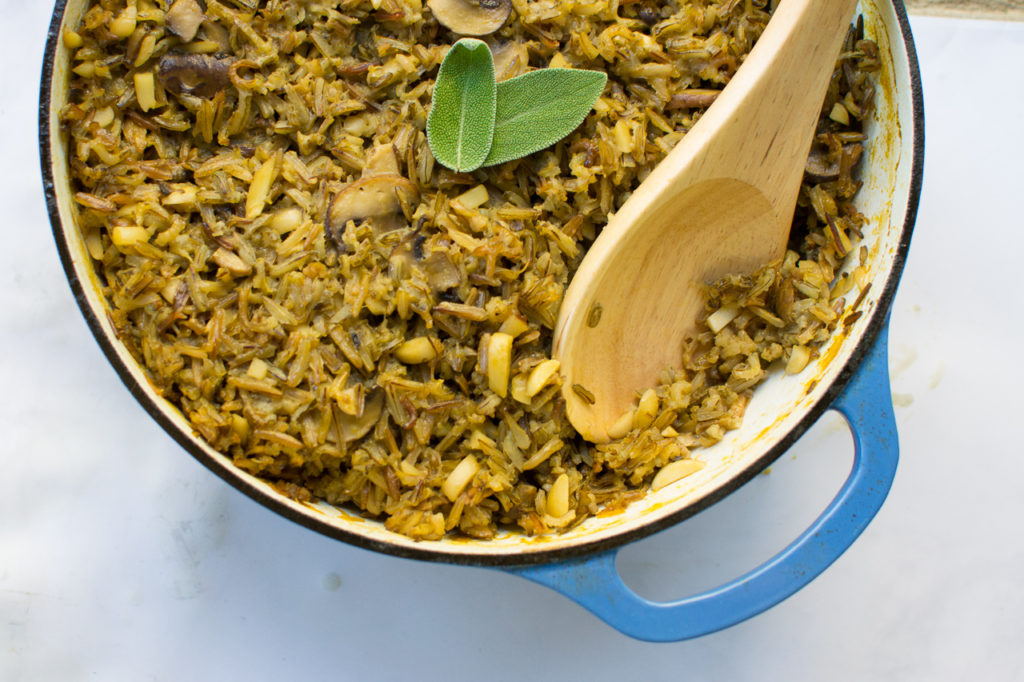 This take on the unofficial state cuisine of Minnesota has only 6 real ingredients and is so simple to make. Keep it vegetarian or add some leftover chicken, either way it is the perfect meal on a cold fall night.
Ingredients
1/2 cup butter or ghee
1 cup wild rice
1/4 cup chopped onion
1/2 cup slivered almonds
8 ounces mushrooms, sliced
3 cups chicken or vegetable broth
Instructions
In a large skillet, sauté everything except the broth for 10 minutes.
Pour into a 2-quart baking dish, add broth, cover and bake at 350° for 2 to 2 1/2 hours until broth is absorbed.
Make it up to two days in advance so it's ready.
IDEA: Turn your leftover turkey, gravy, broth and wild rice hotdish into a pot of Turkey Wild Rice Soup. Just combine, heat, and eat.