Lemon Honey Earl Grey Cookies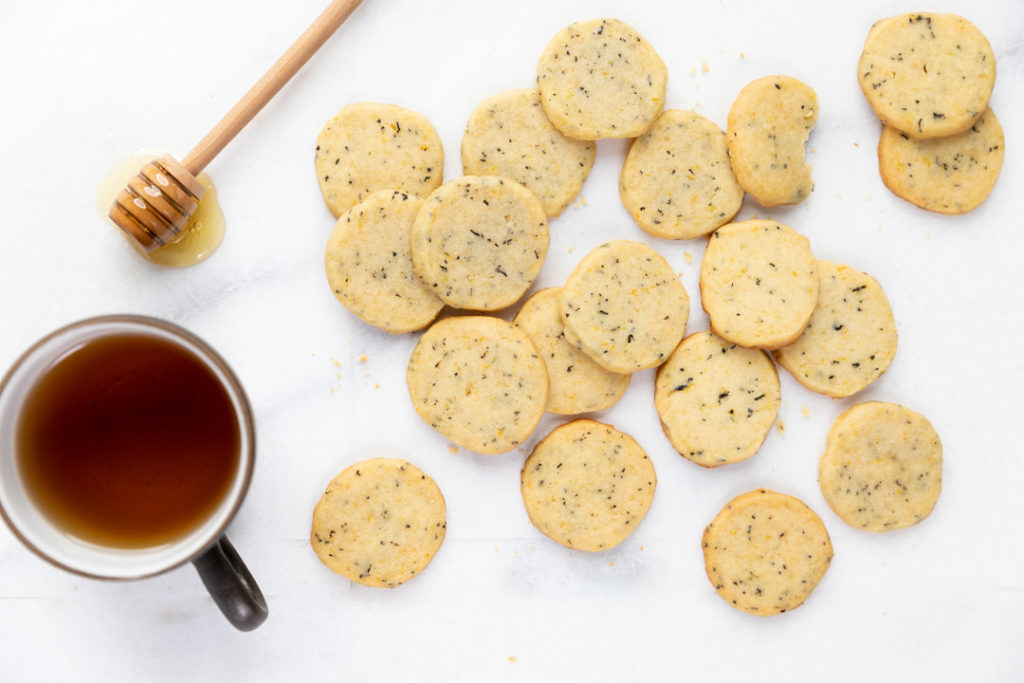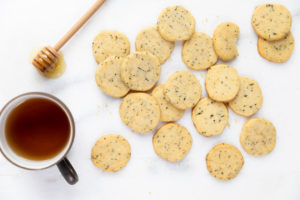 Print
Lemon Honey Earl Grey Cookies
Yield 56 cookies
Ingredients
1 cup unsalted butter, softened
¼ cup honey
⅓ cup sugar
2 Tablespoons fresh lemon zest
2 cups all-purpose flour
¼ teaspoon kosher salt
1 teaspoon loose Earl Grey tea leaves
Instructions
In a large bowl, beat butter, honey, sugar and lemon zest with electric mixer on medium speed until creamy. Add flour and salt; beat until crumbly. Stir in tea leaves.
Shape dough into two 7" x 11/2" logs; wrap in plastic wrap. Refrigerate 1 hour or until firm.
Heat oven to 325°F. Unwrap dough. Using serrated knife, cut dough into ¼-inch thick slices. Place 1 inch apart on ungreased cookie sheets.
Bake 16 to 18 minutes or just until edges are light golden brown. Cool 1 minute; remove from cookie racks. Cool completely, about 15 minutes.
Notes
Refrigerate the wrapped dough up to 1 week or freeze in resealable freezer plastic bag up to 2 months.
Learn more about Bolton Bees Solar Honey here