Lemon, Asparagus & Arugula Naan Pizza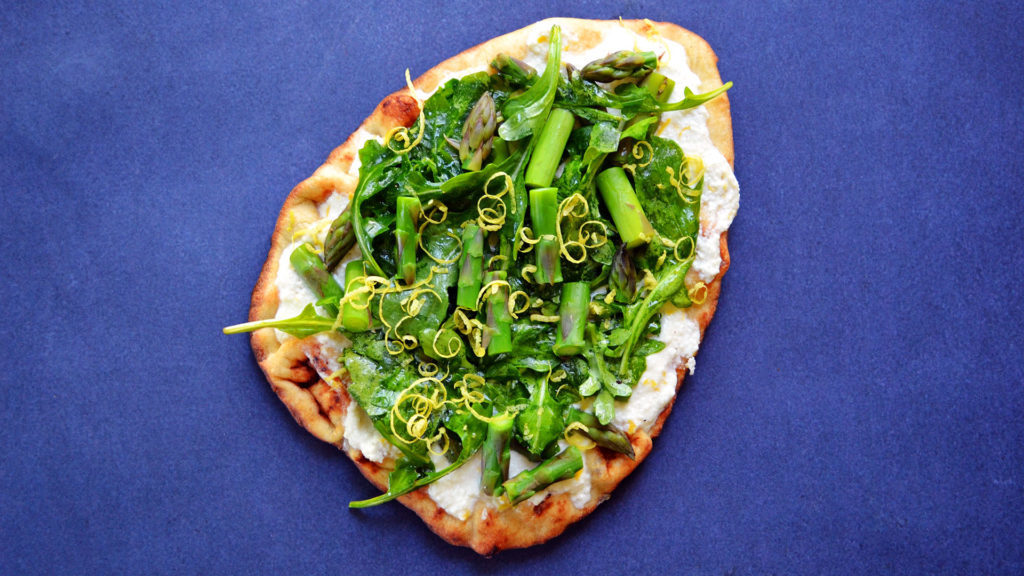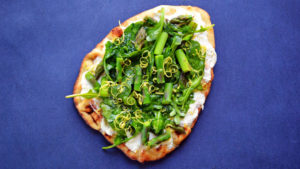 Print
Lemon, Asparagus & Arugula Naan Pizza
Ingredients
2 pieces of naan bread
8 oz. fresh ricotta cheese
Zest of 1 lemon
Juice of 1 lemon
Kosher salt and black pepper
8 stalks asparagus, cut into 1-inch pieces and blanched for 2 minutes 
3 Tbsp olive oil
4 cups fresh arugula 
Instructions
Preheat grill to medium heat.
Mix ricotta, lemon zest and 1 tablespoon lemon juice in a bowl, season lightly with salt and pepper. 
Spread over the naan and arrange asparagus pieces on top.
Grill for 4-5 minutes.
Whisk together remaining lemon juice, olive oil and a bit more salt and pepper.
Toss arugula in dressing and add to pizzas before serving.