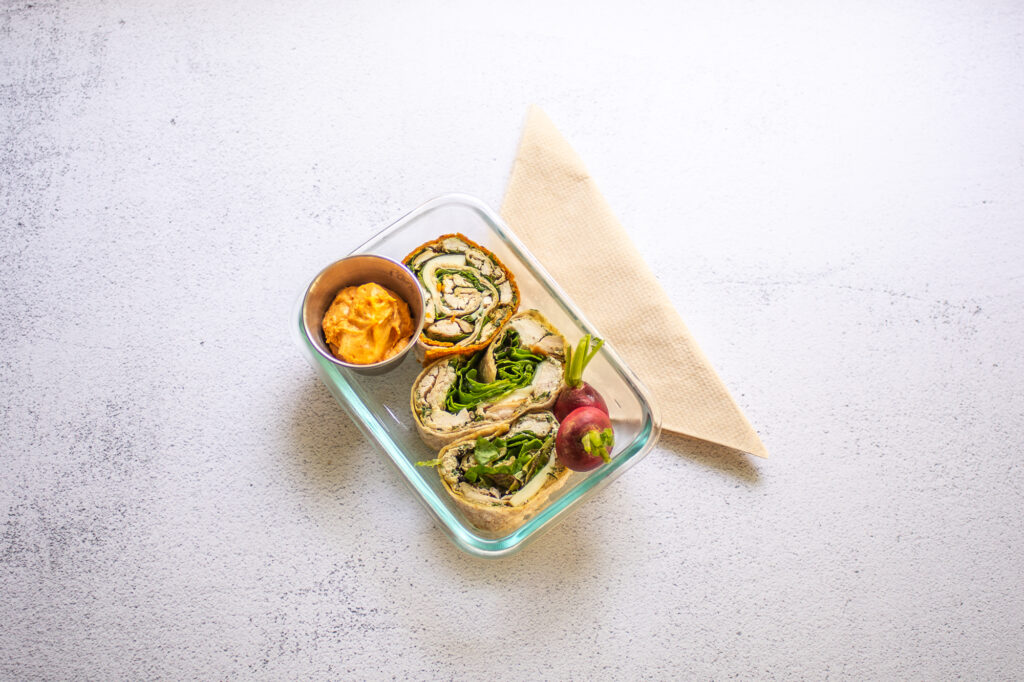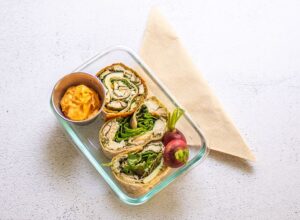 Print
Chicken Pinwheels
Yield 1-2 servings
1 Stacey's whole wheat tortilla
1 tablespoon cream cheese
1 tablespoon prepared deli pesto
Handful of greens or spinach leaves
1 oz. mozzarella cheese, sliced thin
4 oz. rotisserie (or deli) chicken (about a half cup), shredded
Kosher salt and fresh cracked black pepper
1-2 tablespoon red pepper hummus (or your favorite hummus)
Instructions
Mix cream cheese and pesto in a small bowl.
Spread the tortilla with the pesto/cream cheese mixture.
Place greens evenly over the entire tortilla. Add the mozzarella cheese in one strip across the tortilla and distribute the shredded chicken in the same direction. Add the tomato (if using) in the same fashion. Sprinkle with salt and pepper.
With the shredded chicken parallel to you, tightly roll up the tortilla. Using a serrated knife, trim the ends (cooks treat!) and gently cut the rollup into 5-6 slices.
Place a toothpick to hold and pack up for lunch along with the hummus as a dip for the pinwheels.
Optional adds: bacon bits, tomato, jalapeño, olives. Get creative!
Check out more easy lunch ideas on our blog!