Produce Farmer Profiles
We partner with more than 350 local farmers and producers to bring you thousands of the best local, organic, and sustainably grown products. This map shows some of their locations.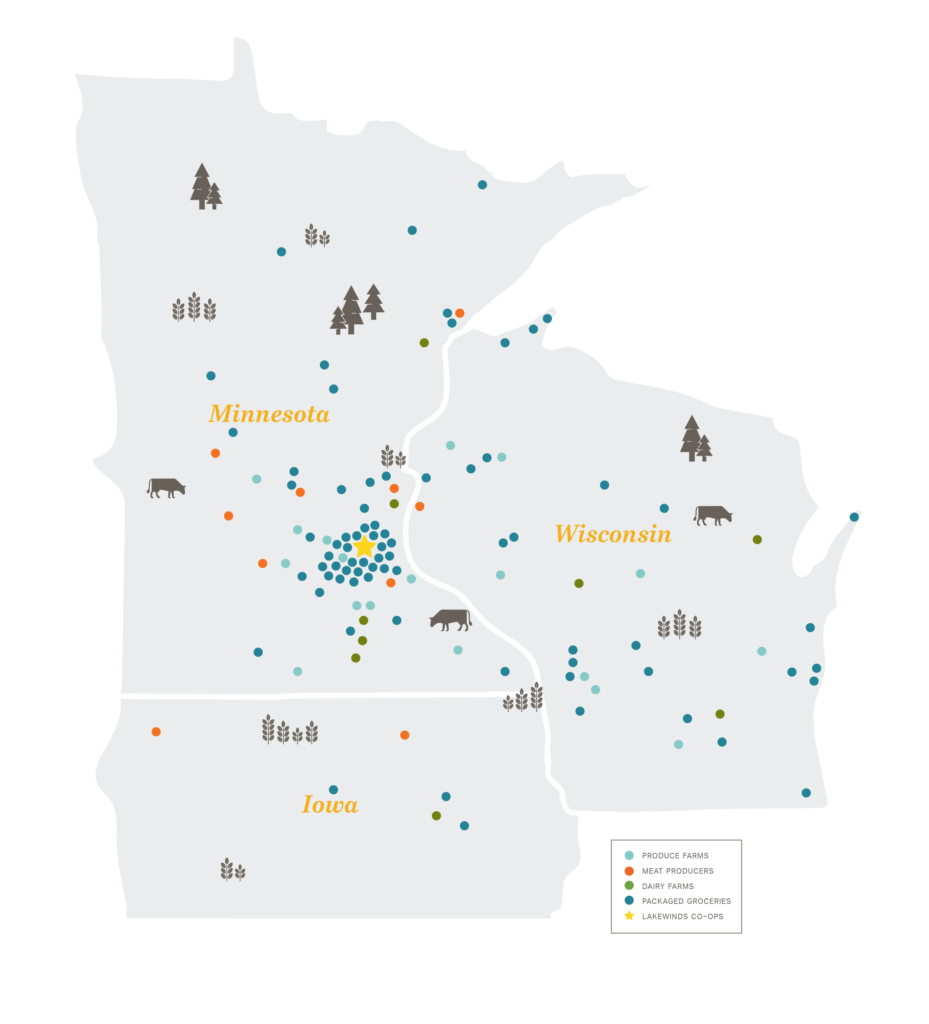 Buying locally is one of our top priorities at Lakewinds. This not only ensures our customers get the freshest fruits and vegetables, but it fuels the local farm economy and benefits the environment by reducing food miles traveled. Get to know some of the local farms that supply our stores.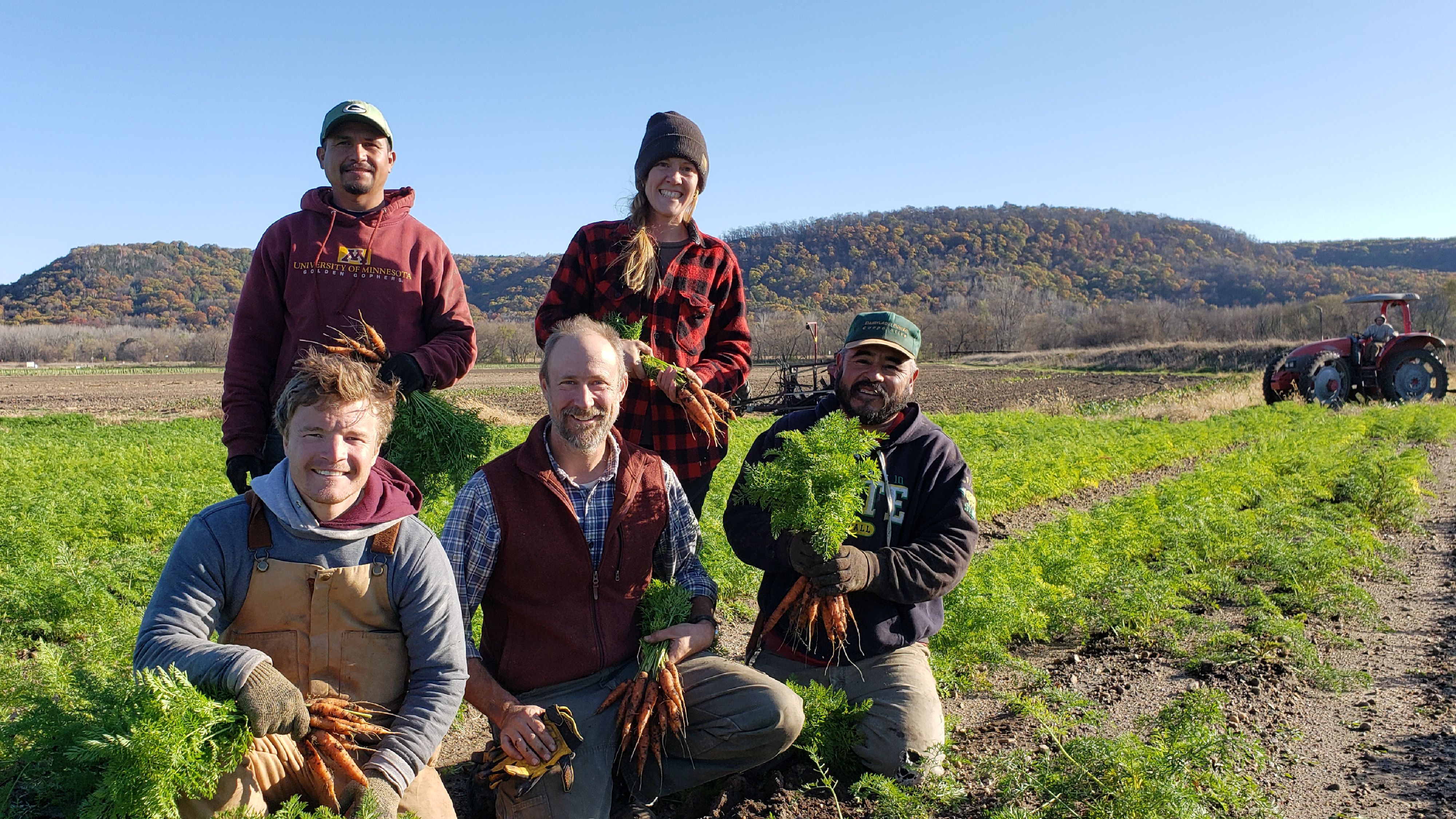 Rushford, MN
Founded in 1994 by Jack Hedin and Jenni McHugh, this 250-acre certified-organic farm gets its name and inspiration from the Featherstone Township homestead where Jack's great-grandfather farmed and planted trees in the 19th century.
Featherstone carrots are known for being extra sweet and flavorful—a true autumn produce treat! Our friends from Co-op Partners Warehouse met with farmer Jack to learn more about what makes his carrots so special. Watch the video here.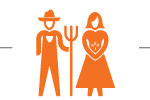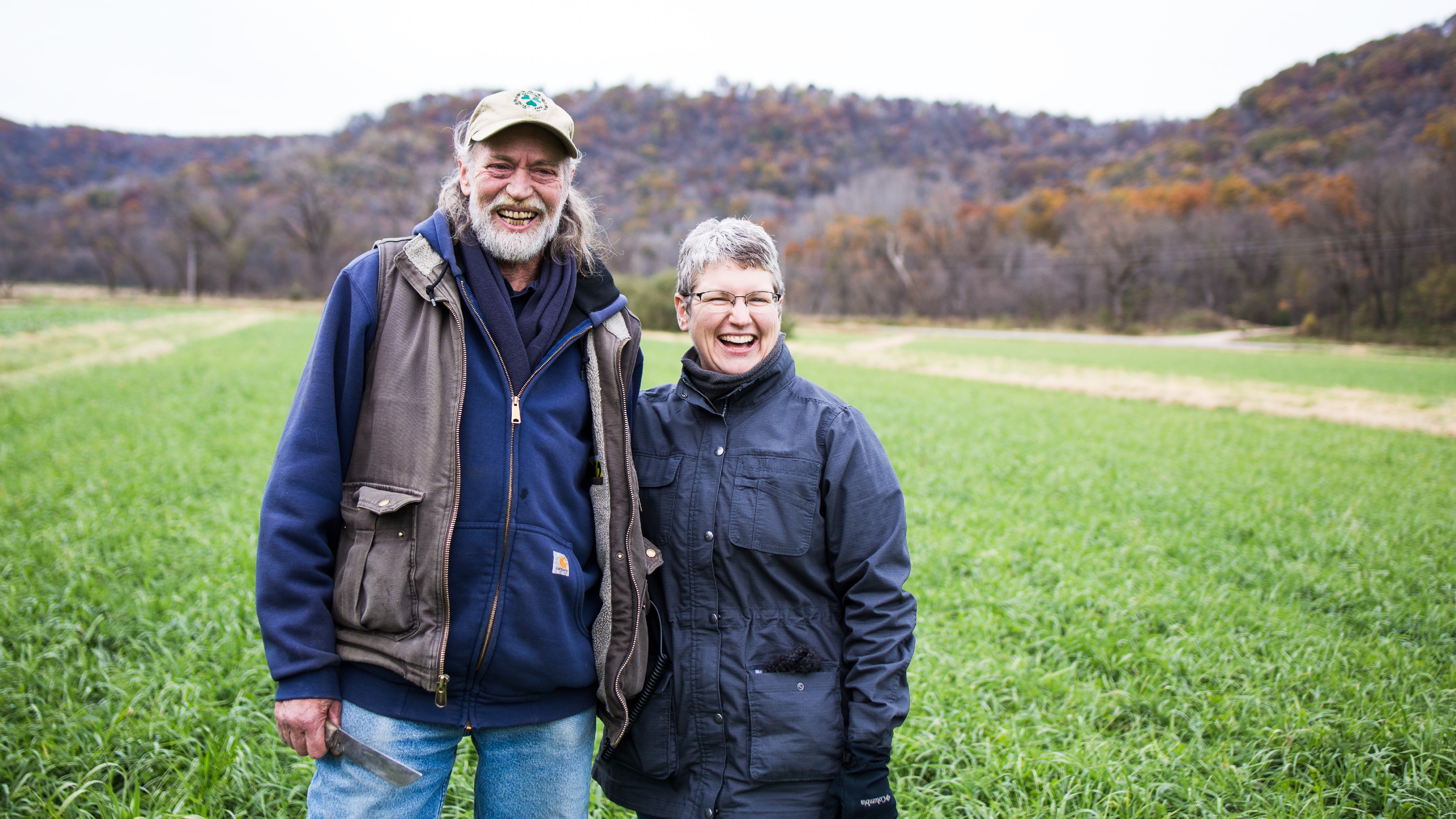 Viroqua, WI
This diversified family farm, owned by Richard de Wilde goes above and beyond organic, placing great value on soil fertility and fostering a healthy and natural growing environment.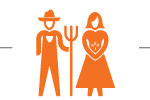 Soldiers Grove, WI 
Nestled in the Driftless area of Wisconsin, this 200-acre family farm is known for its certified organic produce and expeller-pressed sunflower oils.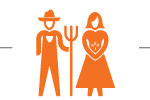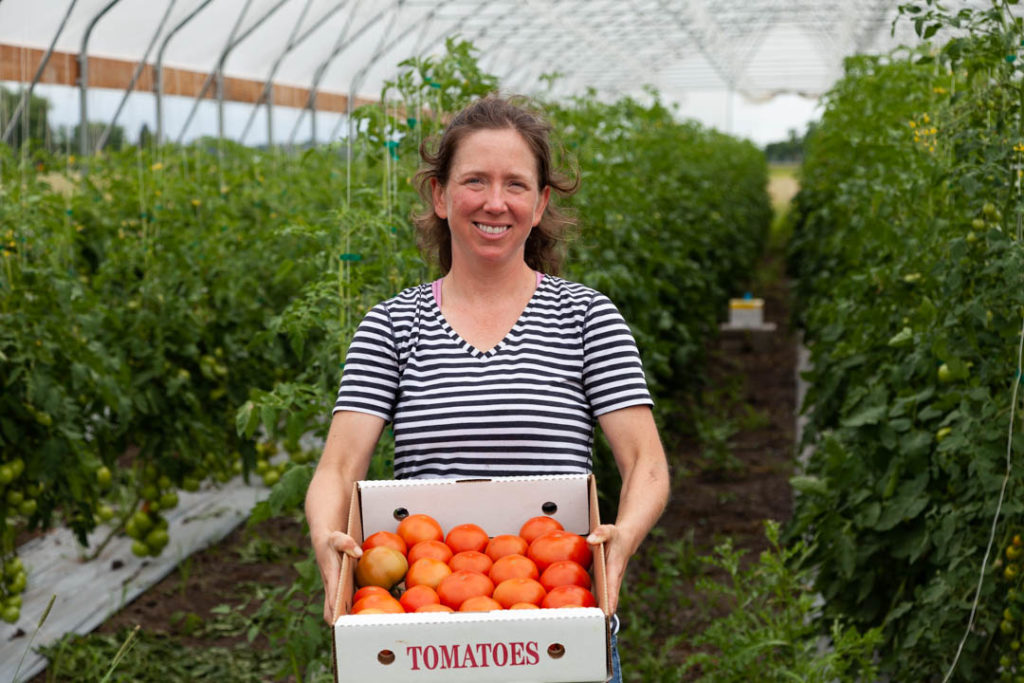 Seeds Farm
Northfield, MN
This woman-owned organic produce farm grows a variety of crops, including cucumbers, tomatoes, squash, onions, and more. The diversified farm has more than 40 varieties of vegetables. Seeds Farm is a 2019 LOFF recipient, with funds going toward building a hoop house.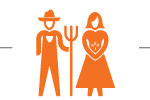 Twin Organics
Northfield, MN
Local brothers–and twins–grow organic tomatoes, Brussels sprouts, bell peppers, & more!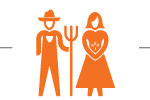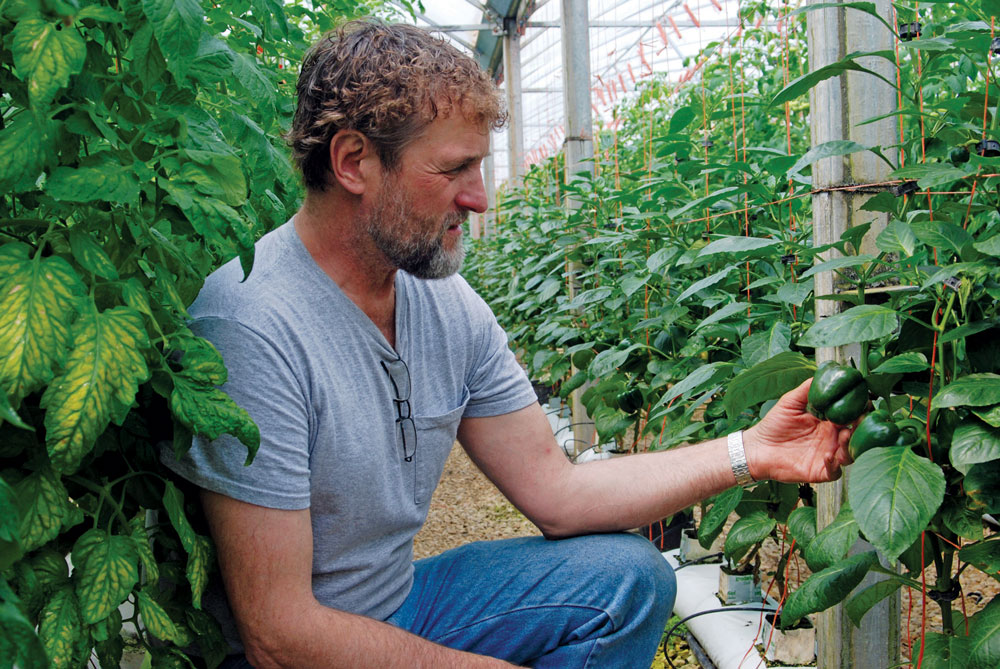 Living Water Gardens
Wells, MN
Steve and Mary Klingbeil have grown nearly 7,000 hydroponic tomato plants for the past 17 years, from seed to maturity, from within the protection provided by the acre of greenhouses on their property—without contaminants and pesticides. Steve makes multiple deliveries of his produce each week, so at any time of year, the only fresher tomato for you to eat is the one you grow in your own backyard.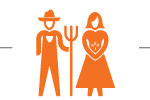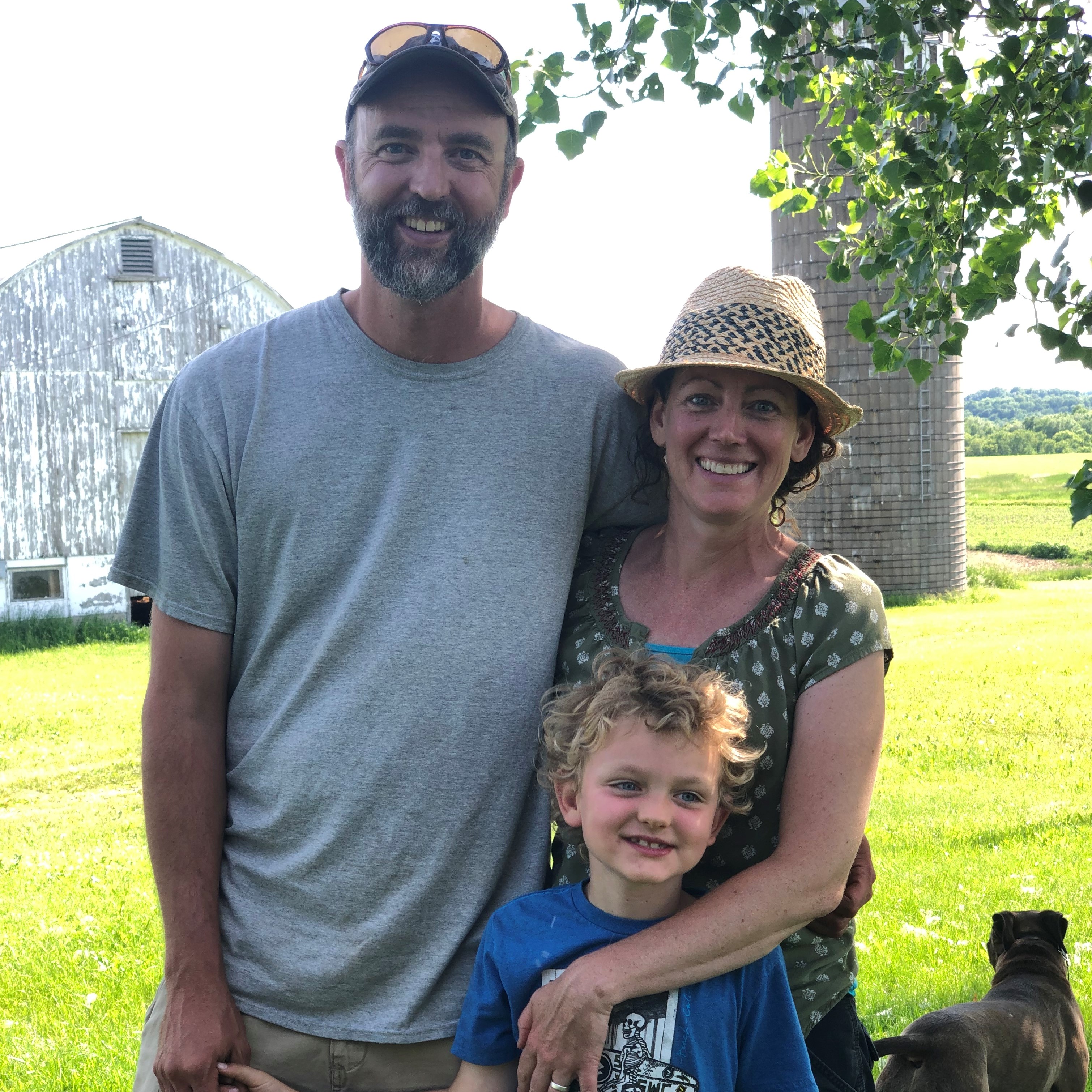 Plum City, WI 
Beautiful and diverse flowers bring an abundance of beneficial insects, birds, and diversity of soil food to this sixteen-acre flower and food farm.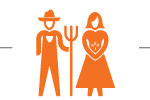 Luck, WI
This farm is a family owned and operated, 40 acre farm founded in 1985. At the core of their operation is a sustainable method of farming called aquaponics. Look for their tasty organic microgreens in our stores year-round.
"Aquaponics is the cultivation of fish and plants together in a constructed, re-circulating ecosystem utilizing natural bacterial cycles to convert fish wastes to plant nutrients.
This is a natural growing method that harnesses the best attributes of aquaculture and hydroponics without the need to discard water or filtrate or add chemical fertilizers, and uses up to 98% less water than traditional farming methods."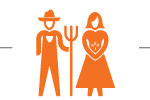 (Cambridge, MN)
You can find Dawn2Dusk Farm's produce at our Chanhassen store this summer. Farmers Moses and Lonah grow certified organic vegetables and are transitioning to no-till operations to improve their farm's soil health and sustainability. They also mentor emerging farmers, mostly African immigrants, through Kilimo MN, an incubator farm that provides hands-on growing, marketing, business, and production experience.
Lakewinds also supports local farmers by providing a drop-off location for local Community Supported Agriculture (CSA) boxes.