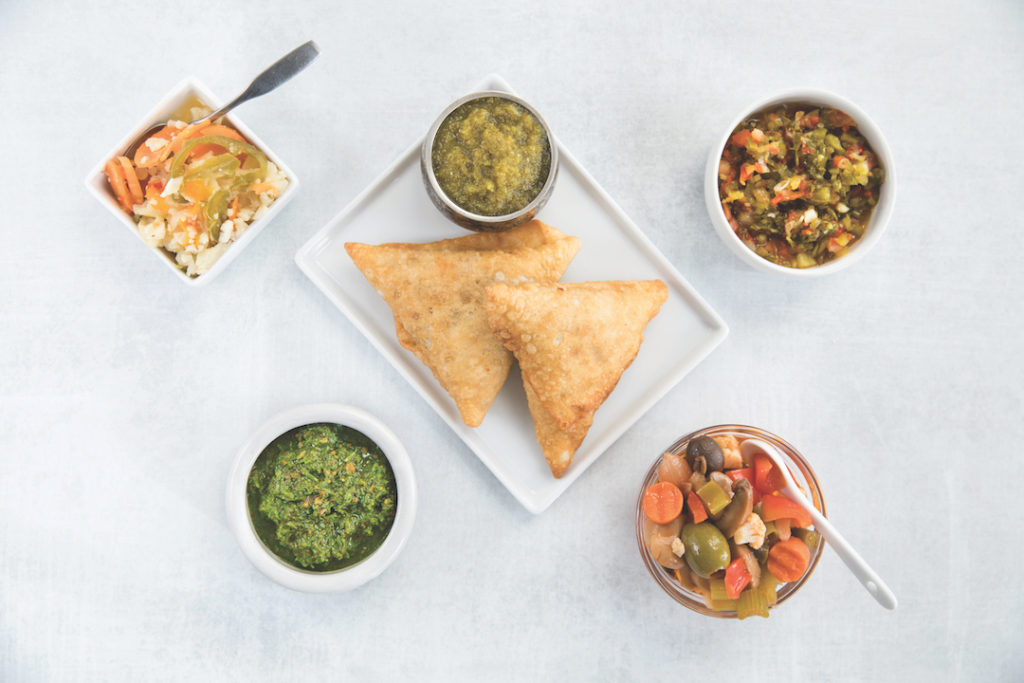 Here in Minnesota, female food makers are a powerful force in our booming local food economy. They are combining personal passion, global flavors, and local organic ingredients. Meet some of the women entrepreneurs whose innovative products are lighting up the shelves at Lakewinds.
---
Nonna's Best Antipasto
Like many of our featured entrepreneurs, Dina Swanson keeps her food business in the family. She jars her grandma's traditional Italian Antipasto recipe (Nonna means grandmother in Italian) in Maple Grove, Minnesota. Sold at local farmers markets and co-ops, Nonna's blend of spicy pickled vegetables is delicious straight out of the jar and just as great on pizza, tossed with pasta, or topping grilled Italian bread.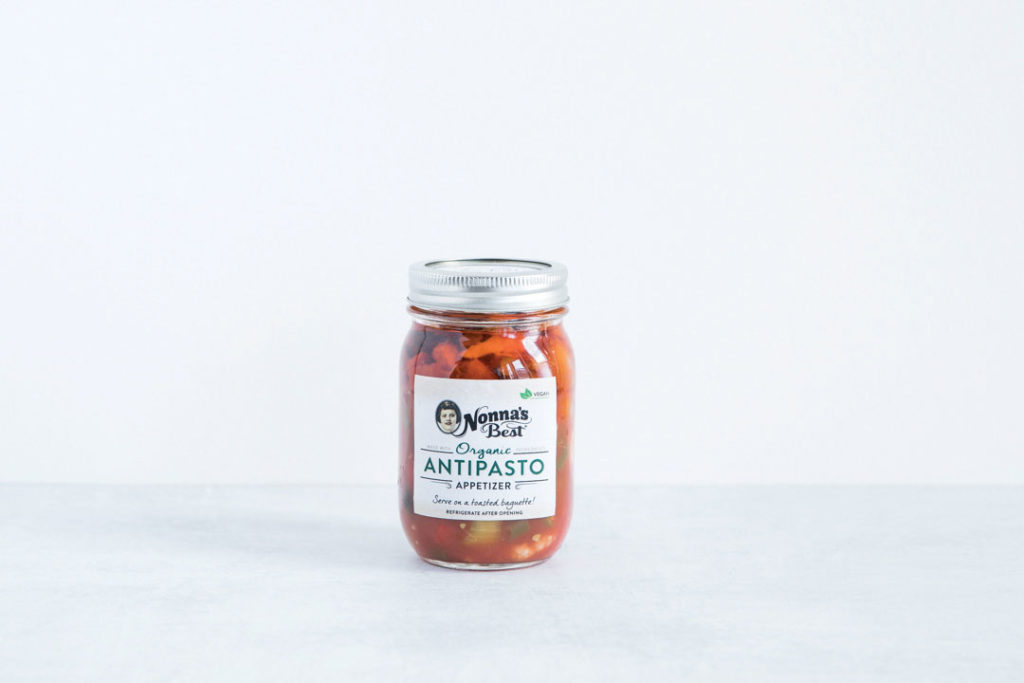 ---
Hoyo Sambusas and Basbaas Salsa
"Hoyo" is the Somali word for mother, and motherhood is the inspiration behind this Bloomington-based startup. Mariam Mohamed, Hlima Mohamed, and their business partner Matt Glover started Hoyo to craft traditional Somali foods that simplify life for busy families while bringing more Somali women into the workplace. Their delicious meat- or lentil-filled sambusas are crafted in small batches. Try them with Basbaas sauce (a bright-tasting combination of jalapeño, cilantro, onion, and lemon) for an authentic Somali feast.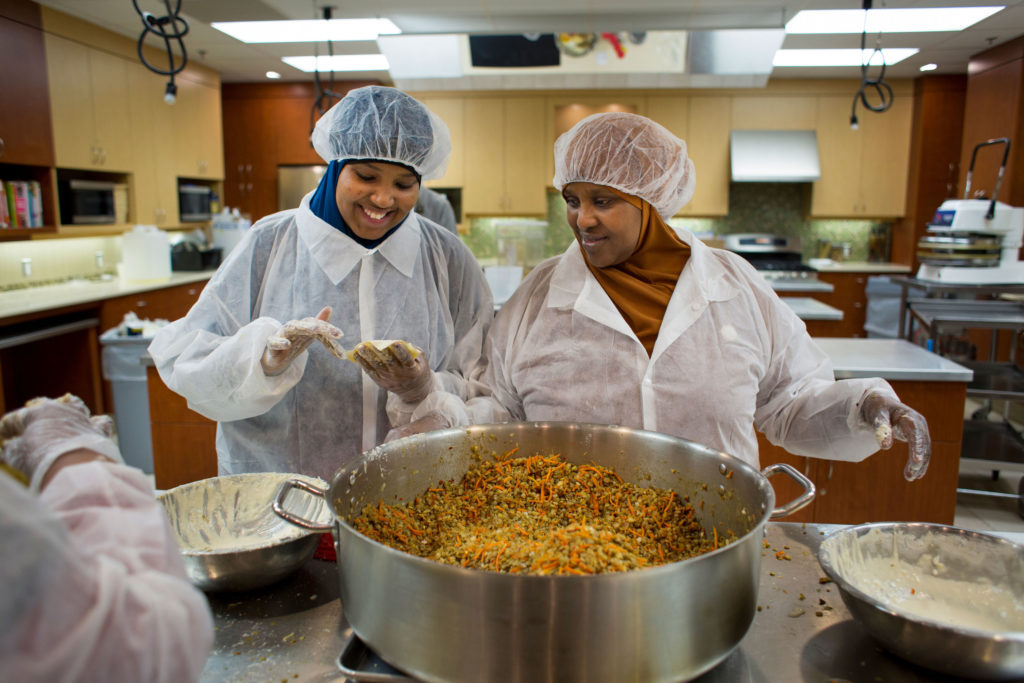 ---
Uncle Simón's Traditions Colombian Picante
After years of bringing home suitcases full of her uncle's picante sauce from her native Colombia, Claudia Fenn decided there was a better way. Channeling her uncle's zest for life and his beloved traditional recipes, Fenn created Uncle Simón's Traditions spicy picante sauces and green chimichurri that enliven all kinds of foods, from eggs to fish to soups. Based in Eden Prairie, her authentic Colombian recipes are a must-try.
---
Kiss My Cabbage
Adrienne Logsdon's business grew out of a love of vegetable gardening, healthy cooking, and a passion to serve the public. Kiss My Cabbage produces a range of vibrant fermented foods: Red Curtido Kraut, Lemon Dill Kraut, Curry Kimchi, and a tasty giardiniera. Most of her veggies are grown by Burning River Farm in Frederic, Wisconsin, with the rest sourced from local certified organic farmers. Try it for the flavor, then stock up for health benefits like improved digestion and increased vitamin and mineral absorption.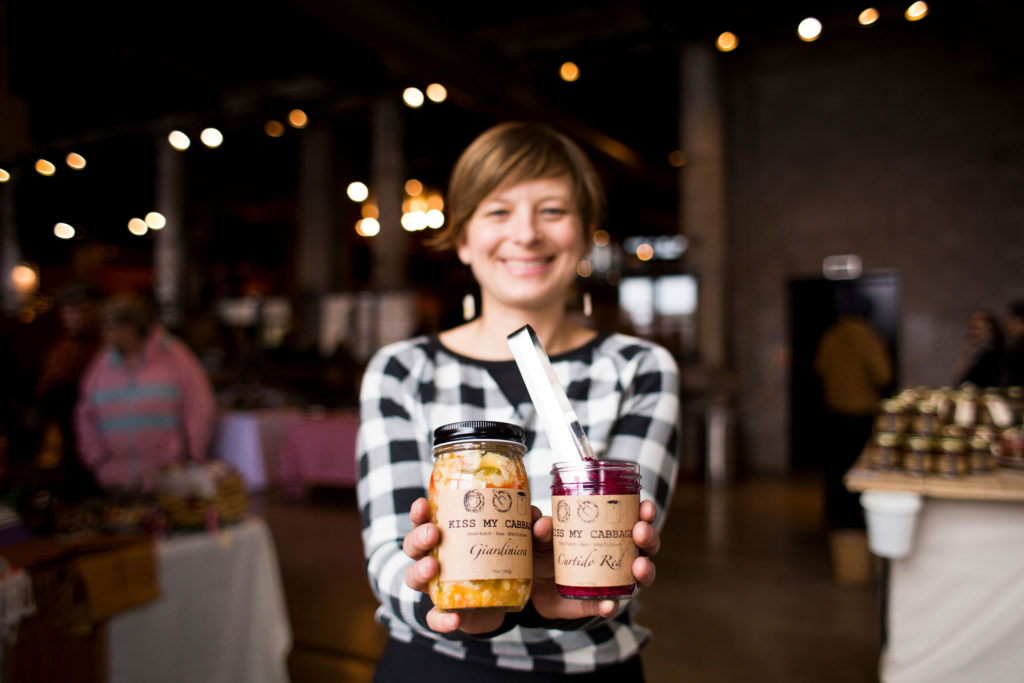 ---
Maazah Chutney
Sheilla and Yasameen Sajady's mother taught them that good food comes from good ingredients. These sisters from a large Afghani family took the lesson to heart, transforming their mother's chutney recipe into a thriving small business. Named for the word "flavor" in Farsi, Maazah Afghani green chutney is produced in small batches in Minneapolis. Try it on grilled meats like lamb or chicken kebabs, or put a splash on pizza, fish tacos, rice, eggs – anything that could use a fresh kick of flavor.