Top 10 Holiday Gift Ideas from the Co-op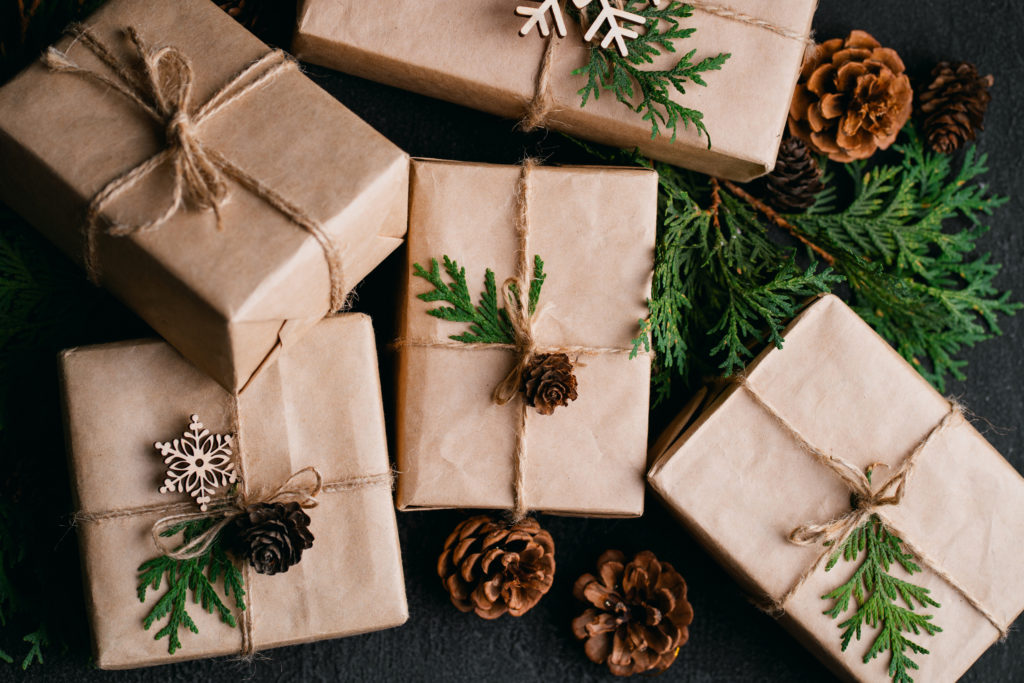 Americans are expected to spend more than $725 billion on holiday-related purchases during the last two months of the year, according to the National Retail Federation. Just think of the good it could do if even a portion of that amount was spent on sustainable, local gifts, Fair Trade items, or environmentally friendly gifts.
If you want your holiday spending to have a positive impact, we have ideas to help! Here are our top 10 holiday gifts that are either sustainably made, local, or Fair Trade, giving back to people and the planet!
Scent from Nature candles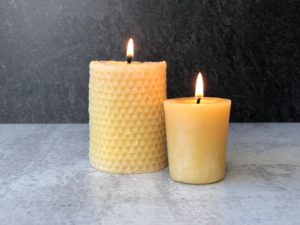 These clean-burning, nontoxic beeswax candles are handmade in the Arrowhead region of Minnesota. The beeswax is from local beekeepers, the facilities are solar-powered, and the packaging is made from 100% post-consumer recycled paper. Fun fact: Maker Linda runs a dog sledding business, too! $1.99-24.99
Re:Made mittens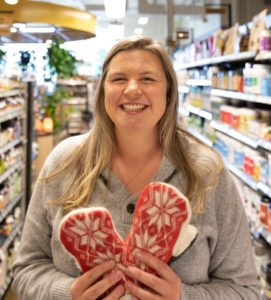 A member of the Lakewinds team, Rachael loves making mittens from sweaters she finds at thrift stores and garage sales. Rachael up-cycles nearly every piece of the sweaters she reuses, even buttons. These handcrafted, one-of-a-kind mittens are a zero-waste, local gift that will warm hands and hearts. $21.99-$29.99
Green Toys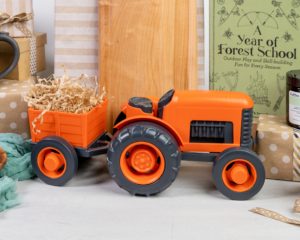 Made from 100% recycled plastic, these environmentally friendly gifts will give the little ones on your list hours of fun. We're particularly fond of the tractor! $8.99-$29.99
Peekaboos beanies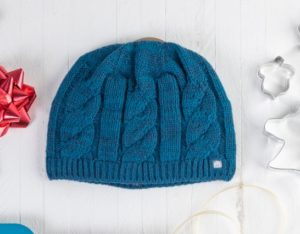 Wisconsin-made Peekaboos beanie hats are perfect for your ponytail-wearing pals this winter. $24.99-28.99
Fair Anita Jewelry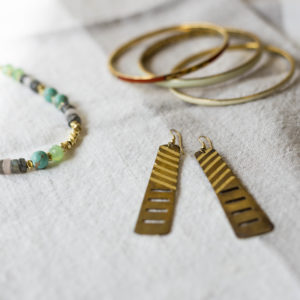 Fair Anita fair trade jewelry is beautifully crafted and made by women artisans, empowering women around the world. The company is based here in the Twin Cities. $13.99-$35.99
Local mugs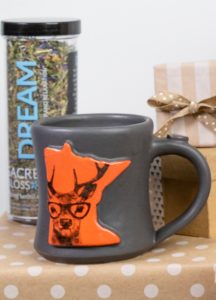 Mugs from Studio 2 Ceramics are handmade in northeast Minneapolis using recycled materials, for a local gift that's environmentally friendly. $24.99
Sacred Blossom tea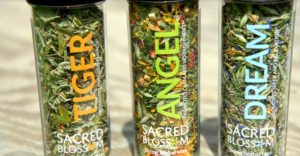 This beautiful, delicious, hand-harvested, small-batch herbal tea will keep your loved one warm and cozy this winter. The tea is grown in Mondovi, WI by LOFF recipient Tony DiMaggio. $10.99
Tey Art socks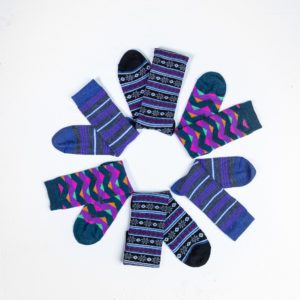 Colorful Tey Art socks are made from Alpaca wool by artisans in Peru. Super comfy, high-quality, and warm yet breathable. Tey Art is based here in Minnesota. $16.99
Cosmic Cacao local chocolate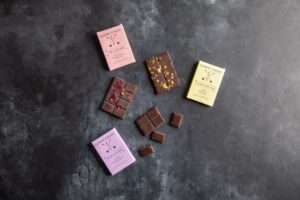 These local, handcrafted chocolates are beautiful and delicious. Made in small batches in Minneapolis, the makers use local, raw honey and fair trade, organic ingredients. Find them in the refrigerated section. $5.99
North Naturals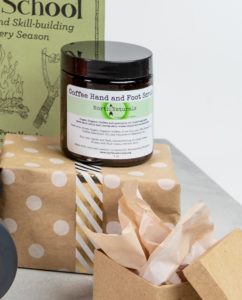 These luxurious and super affordable skin care products are handcrafted in small batches in Minnetonka—no preservatives, paraben-free, using all-natural ingredients, 100% vegan. $5.99-13.99
Every dollar you spend has an impact! This holiday season, consider giving local gifts and environmentally friendly gifts. They're not only special, beautiful and durable, but also sustainable and socially responsible.