Raised in Healthy Harmony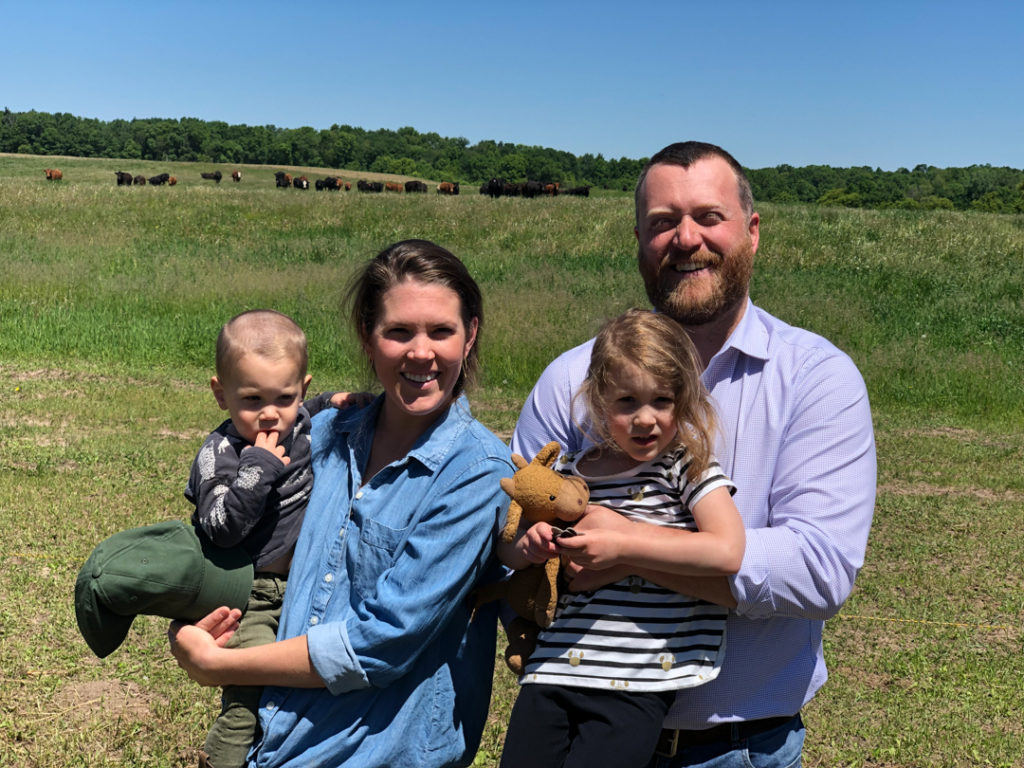 FARMER SPOTLIGHT: Peterson Craftsman Meats
Meadow grasses and flowers bend in the breeze. Birds alight on a picture-perfect pond. In the distance, Limousin cattle happily graze on pasture. This prairie vista looks like a postcard, but it's part of Peterson Craftsman Meats farm.
"We start on one side, go across, and circle back," says farmer Andy Peterson, explaining rotational grazing, where the herd is systematically moved across the farmland. "The organic matter gives the soil better buffering capacity, and helps us weather drought, flooding, and weather extremes."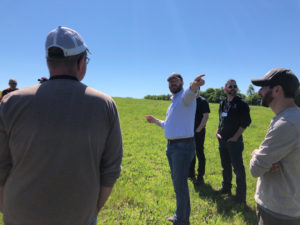 A team from Lakewinds visited Peterson this summer to learn about the family farm's grazing practices. One key benefit of rotational grazing is carbon capture. After cattle mow down one section of the pasture, they're moved, giving the pasture in that section time to regrow. As they do, they remove carbon from the air and store it in the soil. When the grass is knee-high, the cattle are back to graze again and repeat the process.
"We saw his absolutely luscious fields of grass," says Joe Schaecher, meat lead at Lakewinds' Minnetonka location. "They practice regenerative agriculture. And Andy's interest in genetics—he's very dedicated to growing the best cattle and beef he can. We can tell the difference."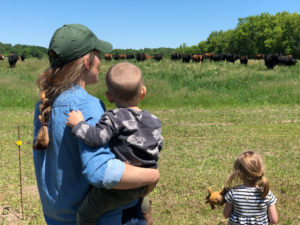 The cattle typically graze from early March to the end of December. In January and February, they're fed non-GMO corn silage, hay, and other roughage. Limousin cattle are bred to produce tender cuts of beef, which are then dry-aged.
"Peterson meat is more marbled than other beef," says Schaecher. "And it's considerably tender. Since it's 21-day dry-aged beef, it has a full, robust beef flavor, so the flavor is there, and the tenderness is there."
As a true family farm, the Petersons always have an eye toward preserving their farmland and soil for future generations.
"They're not creating any more land," says Peterson. "What we've got is what we've got."