Meet the Maker | Hacienda San Jose Chocolates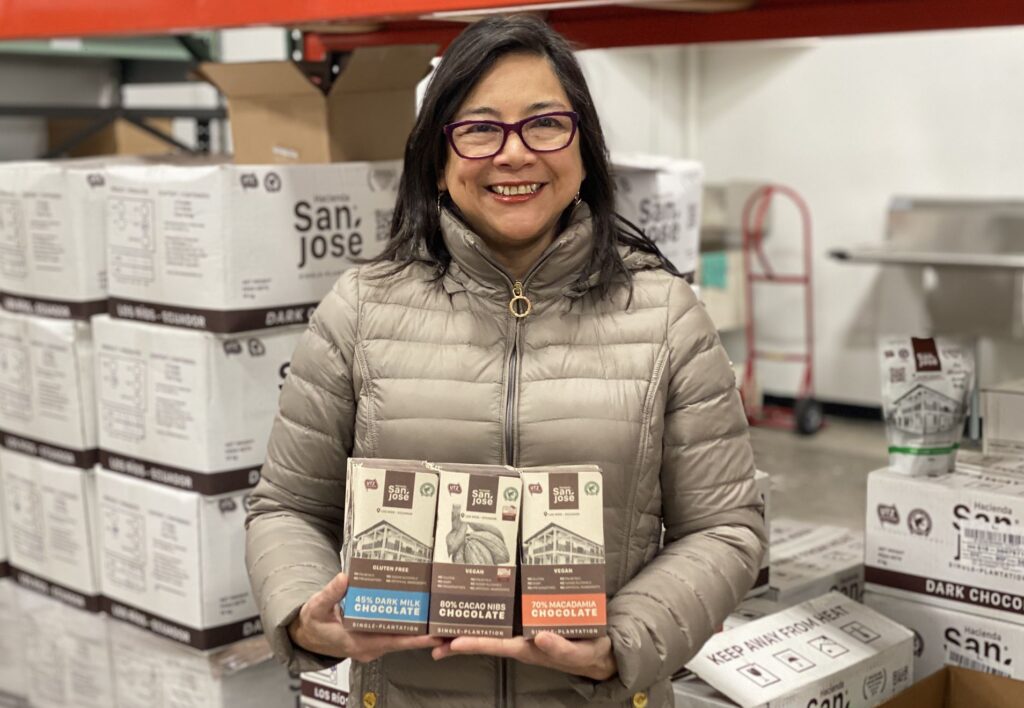 When you think of chocolate, you might not think of Minnesota. Cacao beans are not exactly a local crop! But Minnesotan Monica Jimenez knows the ins and outs of the entire chocolate-making process. Her family's farm grows cacao beans and makes award-winning chocolate — Hacienda San Jose — in Ecuador.
Standing in New Hope, Minnesota, Monica talks about her family's farm and what makes both the farm and the chocolate different.
"The second ingredient is family," says Monica. Continuing the legacy of chocolatiers and high-quality chocolate is crucial. This past year, with COVID-19 disruptions, she admits that some days it was hard to stay optimistic. Thinking of the next generation and passing along the business to them helped her stay focused and encouraged.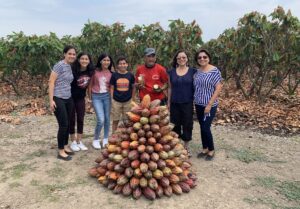 The business also focuses on the well-being of the farms' employees — about 500 people. In addition to cacao beans, they grow bananas and palm trees. "Fifteen percent of the annual revenue goes to the Prodeti foundation, the supermarket, and our medical dispensary," explains Monica. "The Prodeti Foundation helps the workers of the Hacienda, helping families have a better quality of life through projects such as crafts made from banana fibers, banana jam, honey harvested from the Hacienda honeycombs, and vegetable orchards so that each person can sow their own food."
Because the farm is in a rural area, it's challenging for workers to get to town for groceries or urgent medical care, so basics are provided on site. The educational foundation buys school supplies for nearby schools. Monica says it's the company's social obligation to give back to the community.
Hacienda San Jose is UTZ Certified, which guarantees that they follow particular sustainable farming practices. It's also Rainforest Alliance Certified, following the 10 standards required, including ecosystem conservation, wildlife protection, and fair treatment of and safe working conditions for workers.
Making single-sourced chocolate guarantees that those who picked the chocolate are treated fairly, while helping the family guarantee the quality of the chocolate.
"This year it's now almost 100 years making chocolate," says Monica. "We have a unique fermentation process that makes our chocolate, even the dark chocolate, without some of the astringency and acidity often found in other brands. We do the fermentation under the sun and use traditional techniques with incorporated, new tools, that give it exactly the humidity and dryness that we want to get. It's very consistent."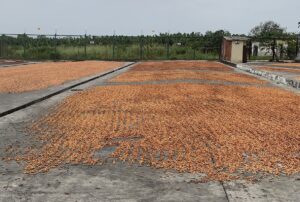 The family first exported cacao beans to Europe back in the 1930s. They now have Italian members of the family, and have found that the chocolate works great for home cooks and commercial kitchens alike, Italian recipes, and more, in addition to eating the chocolate as is.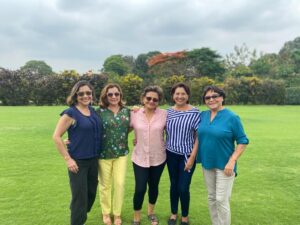 Monica says she's found that Minnesotans like good chocolate. She misses having the face-to-face conversations with customers at markets, like she did prior to COVID. "I love chocolate. I love teaching people about it – most people don't know that chocolate is fermented like a good wine. Our chocolate doesn't expire [if you] keep it in good conditions, chocolate is like a good wine and stays very good over time."
Read about women-powered companies, including Maazah Chutney, Alakef & City Girl coffees, and local Harmony Valley Farm.