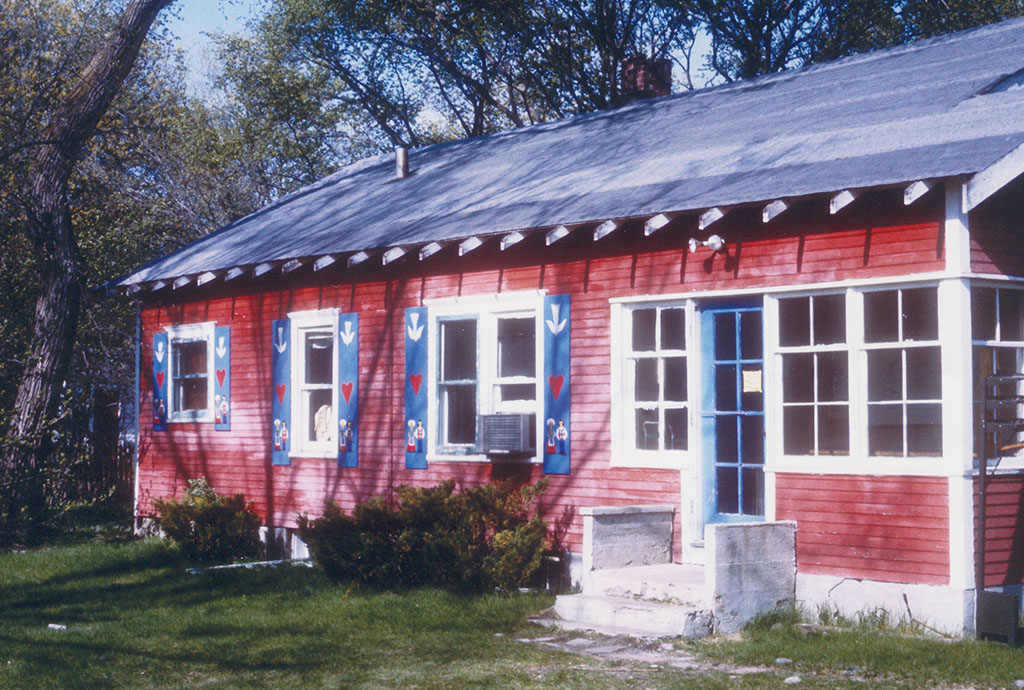 Happy Anniversary!
It's time to celebrate another year at Lakewinds! This year's a big milestone: 45 years ago the Minnetonka Buying Club went from operating out of neighborhood front porches to a permanent storefront in the now-famous "Red Shack" on the property of St. Luke's Church. Incorporating in April of 1975, the co-op was originally named St. Luke's Community Co-op, and as its popularity grew the space quickly became too small.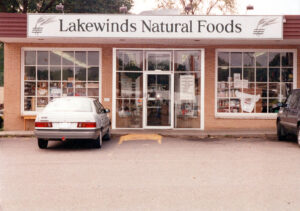 In 1983, 1989 (when the name officially changed to Lakewinds Natural Foods) and 1995, the Minnetonka store moved between retail spaces at the intersection of Minnetonka Blvd. and Hwy. 101.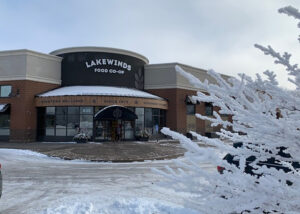 A decade later in 2005, Lakewinds expanded for the first time and built a second location in Chanhassen. The addition of the Richfield store in July of 2014 saw our membership surpass 15,000 and our name become Lakewinds Food Co-op. An Eden Prairie location, at the intersection of Flying Cloud & Prairie Center Drives, will become our fourth store in 2022.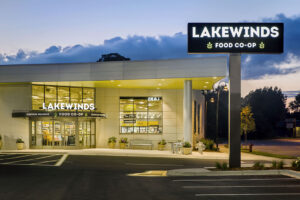 Community Support
None of these relocations or expansions would have been possible without the generous support of our owners — and not just by shopping with us and necessitating larger, more accessible spaces.
Did you know?
The Minnetonka move in 1995 was made possible by loans received from our membership of 800.
Chanhassen was launched with the help of loans totaling $700,000 from our membership of 9,000.
Our expansion into Richfield became reality thanks to our membership of 15,000 loaning us $1.8 million for the project.
Notice a theme? Lakewinds is integrally linked to you, our owners. You are the catalyst behind nearly every major change you have witnessed in your tenure with us. Those who joined decades ago or who may have visited the front porches that became the Minnetonka Buying Club in the early 1970s will no doubt recall dramatic change over that time. Some who grew up shopping at one of the early Minnetonka locations are now employees or owners at current locations, you have grown with us! Those of you who joined more recently may not have witnessed such big changes, but we're evolving and adapting to the needs of our members and communities as we always have.
But Lakewinds is defined by more than change. Let's take the time to acknowledge what has remained the same in the nearly half-century of the co-op's existence. Dedication to our members, communities, employees and planet has taken many forms over 45 years, but the core values and goals of Lakewinds Food Co-op remain unchanged.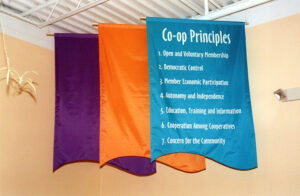 LET'S TALK MEMBERSHIP
Would it surprise you to know that the cost of Lakewinds' membership hasn't changed? A $90, one-time investment is all it costs to become a member for life. If anything, the requirements of membership have decreased over the years. When the co-op first started, people had to volunteer to qualify for member discounts. Meanwhile, we've increased opportunities for savings. Owner discounts, senior discounts and case discounts have been in place for decades, but we added other recurring sales and discounts over the years. Wellness Wednesdays, discounts that stack, the Meat Sale, Bulk Sale, Body Care and Supplement Sales, and an ever-growing list of specials during Owner Appreciation Month in October are a few examples.
As a Lakewinds customer (owner or not), your happiness and satisfaction with our service has always been how we measure success. Our staff strives now, as our volunteers did in 1975, to provide you with warm and friendly service, including respect and welcome to all persons of all backgrounds in the richly diverse communities to which we belong. It's important to staff that we remain approachable and welcome your participation. So please, engage with us, share your feedback with us, and ask us for information and recommendations of products — we love to share our knowledge! The stores are larger with more items for sale than when we began, but our commitment to you, our valued patrons, remains the same.
LET'S TALK LOCAL
Eating locally grown or produced foods multiplies your positive environmental impact by reducing the shipping and preservatives used to bring non-local products to you.
Local businesses create jobs and keep more money in the local economy.
Local growers tend to use fewer preservatives, as they're focused on selling the freshest product possible rather than preserving for shelf life and/or delivery time.
Local farms selling to local stores means a lower likelihood for food contamination since fewer handlers have touched the food.
Buying local means you buy what is in season, so the food you buy isn't treated with "artificial ripening" treatments like ethylene gases and chemicals typically used on foods that travel a far distance to arrive.
Locally sourced food consumes less fossil fuel when traveling to the store – food with a lower carbon footprint means less harmful emissions in the air.
LET'S TALK COMMUNITY
At Lakewinds, we work to understand the people and needs of our communities by welcoming everyone and staying accessible. Through education, outreach, and giving, we advocate our values and principles including environmental stewardship, food access, and sustainable agriculture.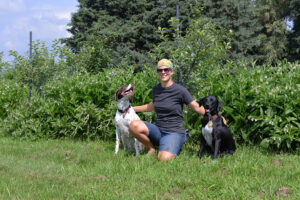 In 2011 Lakewinds took our commitment to community further by launching the Lakewinds Organic Field Fund (LOFF). This unique grant program provides funding for farmers who are working on the development and sustainability of organics through farm projects, organic certification, transitioning farms from conventional to organic, and creating new farm and land trusts for organic farms. To date the program has given more than $500,000 to local, sustainable farmers.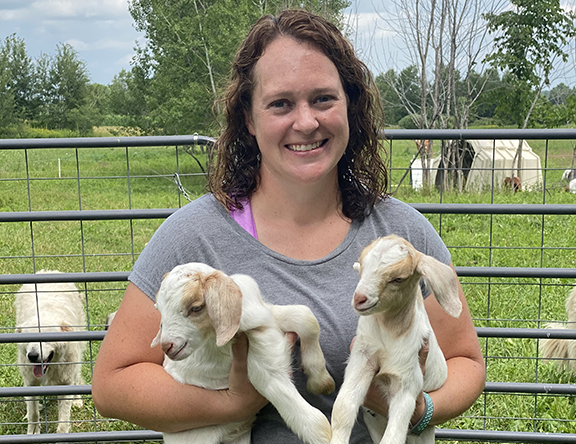 The reusable bag donation/discount program started as Patch the Planet where shoppers received a Green Patch worth five cents that could be donated towards local environmental nonprofits. Today this process has been woven into Community Giving Round Up, one of our most far-reaching and impactful programs. The simple question of "would you like to round up?" generated over $66,000 for 9 local non-profits in its first year — last year over $186,000 was raised for 12 organizations, including the Hmong American Farmer Association and the Pollinator Friendly Alliance.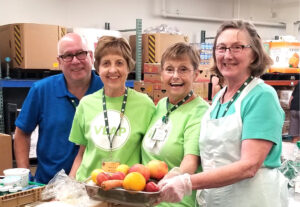 Lakewinds proudly partners with three food shelves in our communities, ICA (Minnetonka), PROP (Chanhassen), and VEAP (Richfield). Every day, we donate bakery, produce, and grocery surplus items as part of food rescue programs. Shoppers can also participate by purchasing food shelf donation gift cards throughout the year or during our annual March Round Up for Minnesota Food Share Month.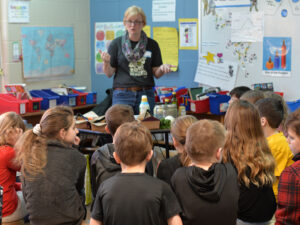 And there's more! Education programs for children, including school visits and store tours, are fun for us and informative for kids we hope will grow into healthy eaters and community partners. School fundraisers, youth outreach, health and wellness foundations/events, nature center education efforts, funding for community and school gardens — the list goes on!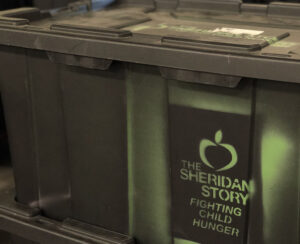 Looking Forward
Throughout its nearly half-century of existence, Lakewinds has been consistently guided by the values of cooperation, and wherever the location, whatever the products, the heart of the co-op has always been the people involved.
This is as true today as it was in 1975. Please take a moment to appreciate the positive impact you (yes YOU!) and Lakewinds have made together. Together we are strong. Together we are a force of over 28,000 owners, regular shoppers, employees, employee/owners, reciprocal co-ops and board members. 
And as Lakewinds has grown from a small buying club in Minnetonka to a strong local foods presence in Minnesota, it has been a positive force in many large and small ways — all made possible through the dedication and support of our owners, staff, and board.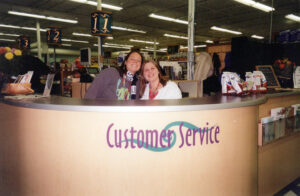 The co-ops' founders, armed with little cash and lots of imagination, wanted to change the way the world eats food. And 45 years later, Lakewinds is not just riding the wave of meeting the consumer demand for organics, but continuing to improve and expand our local and organic food system. 
For the more things change, the more they stay the same.
Learn more about Lakewinds, our product standards and commitment to community.