Get to Know Superior Fresh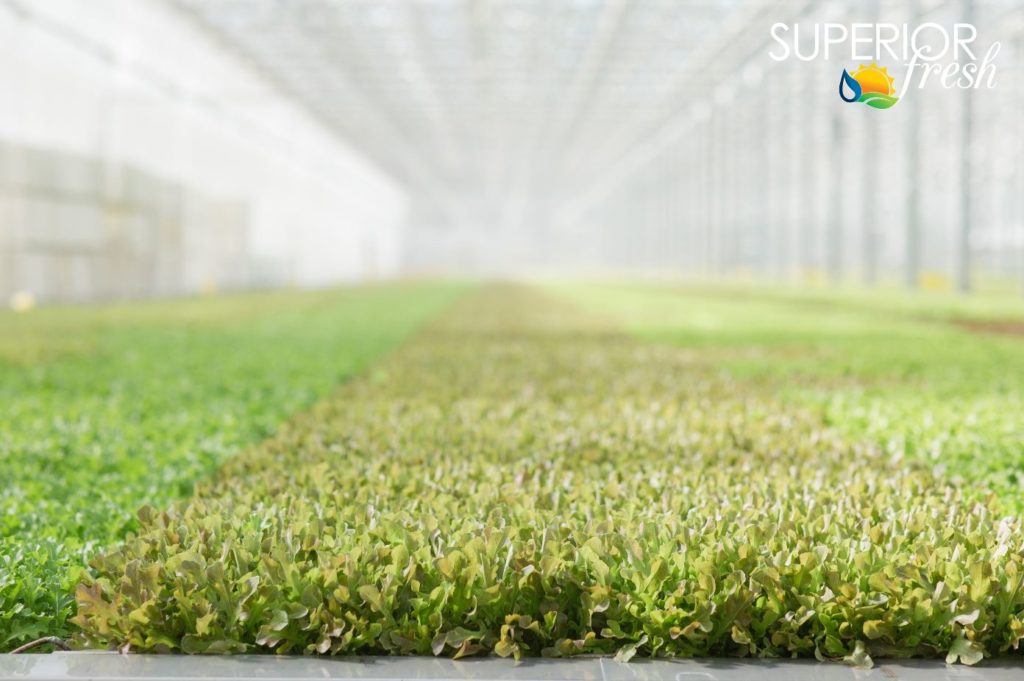 Now here's something extraordinary: Delicious, Atlantic salmon raised right here in the Midwest. Seem impossible? That's the magic of Superior Fresh.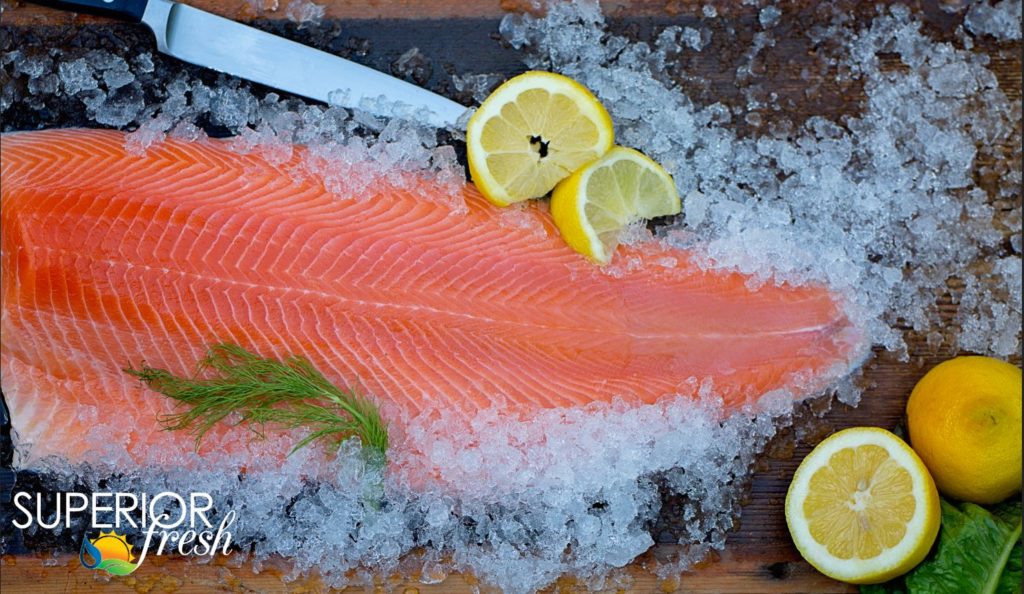 The first Atlantic salmon farm in the U.S., Superior Fresh, has built one of the world's most advanced aquaponics growing operations. Their facility includes a 40,000-square-foot steel fish building and 123,000-square-foot greenhouse in West Central Wisconsin (pictured below). There, they raise local salmon along with a range of greens: baby arugula, spinach, romaine blend, spring mix, and more. Look for their products year-round in our produce and meat departments. (Salmon $17.99/lb, Greens $3.99 for 4.5 oz package)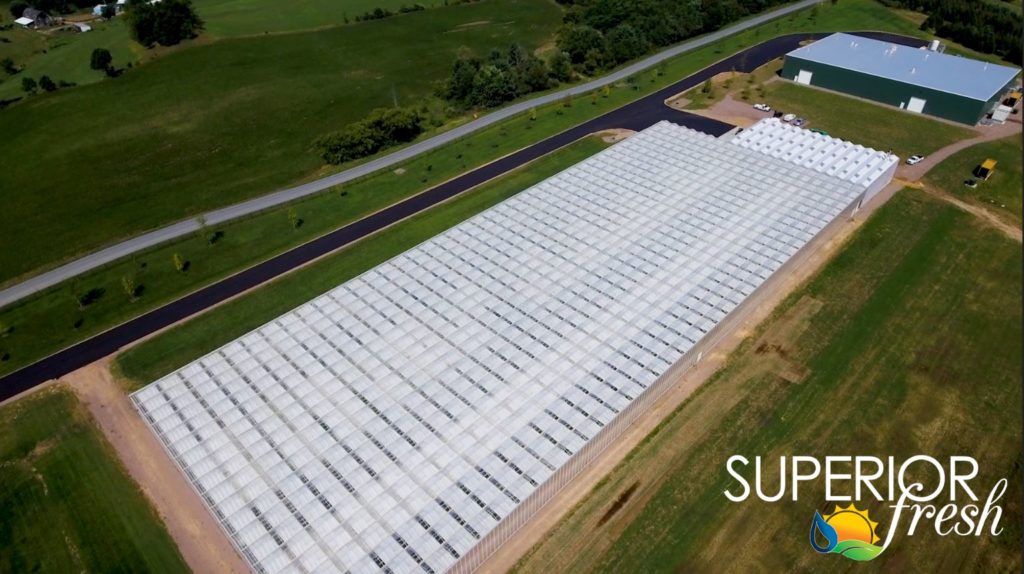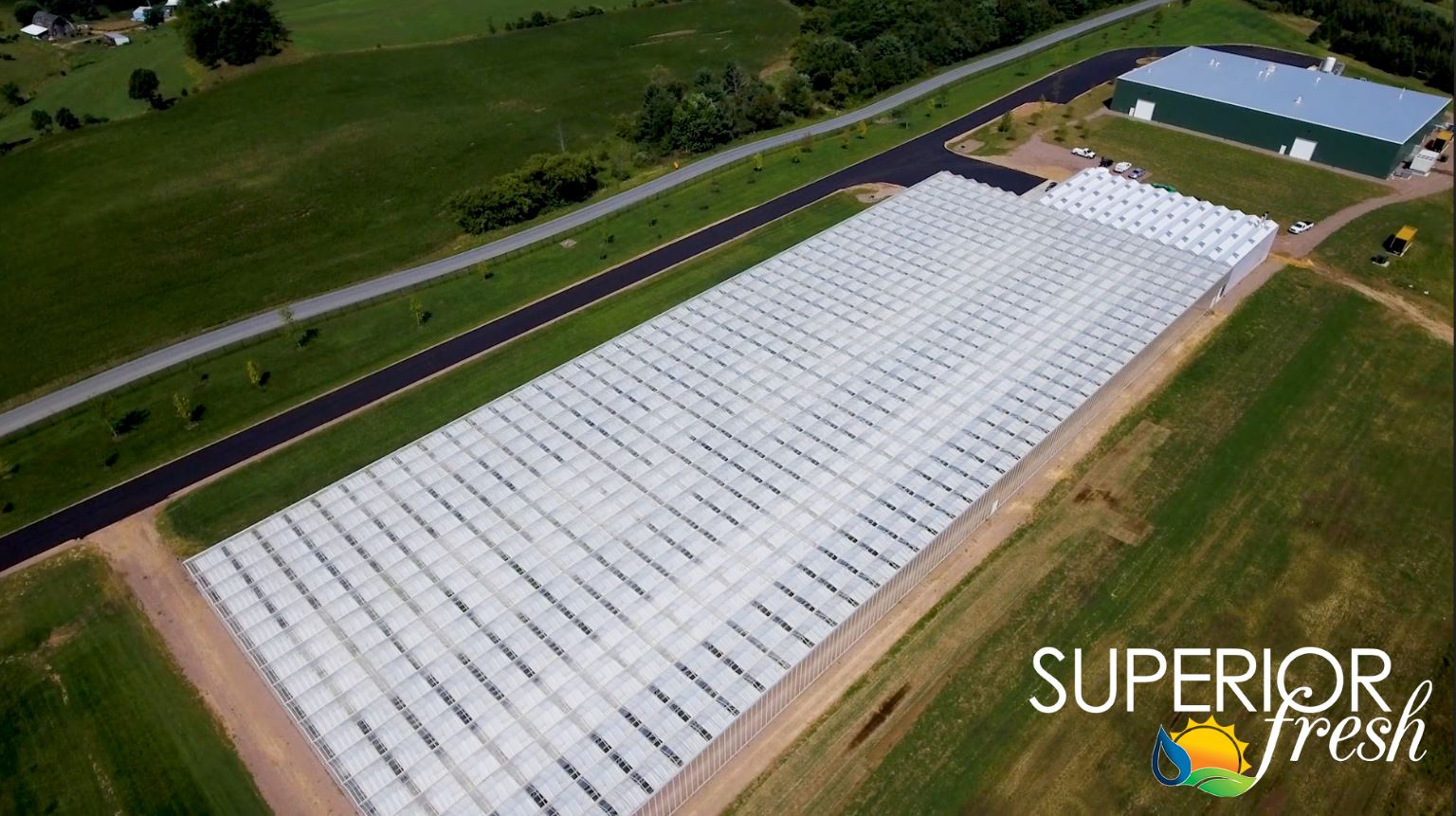 Now you might be wondering, what is an aquaponic growing system?
Here's Aquaponics 101:
Aquaponic farming is a symbiotic system between fish, beneficial bacteria, and plants. Water from an aquaculture fish-raising system is fed to a hydroponic growing system for plants. The by-products from the live fish are broken down by bacteria into nitrates. In turn, the nitrates are used to fertilize plants and clean water is recirculated back to the aquaculture system to raise more fish. The result? Healthy food and virtually zero waste.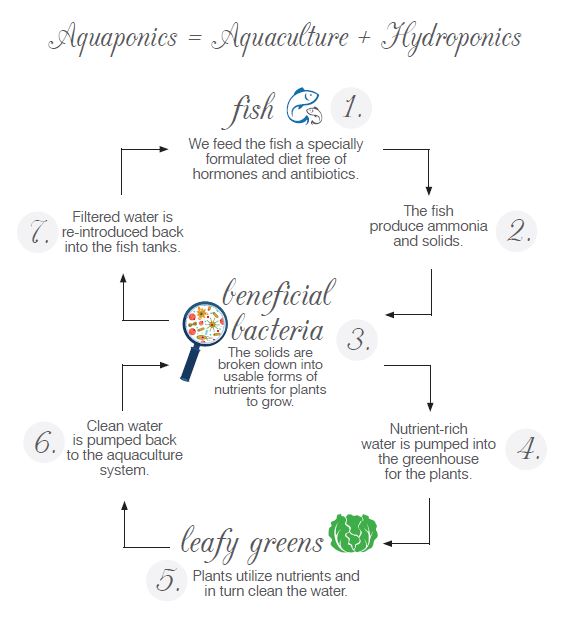 Superior Fresh is on a mission to make healthy, sustainable food accessible to everyone- and to do it responsibly. Their state-of-the-art facility achieves 99.95% water recirculation and uses only a tiny fraction of water needed for conventional farming. Instead of discharging production water into lake and streams, it's used to irrigate their organic alfalfa and hay fields. When the sun isn't shining, their greenhouses use energy-efficient LED lights (pictured below). Their goal is to duplicate this facility across the US over the next 10 years to supply more regions with sustainable Atlantic salmon and leafy greens year-round.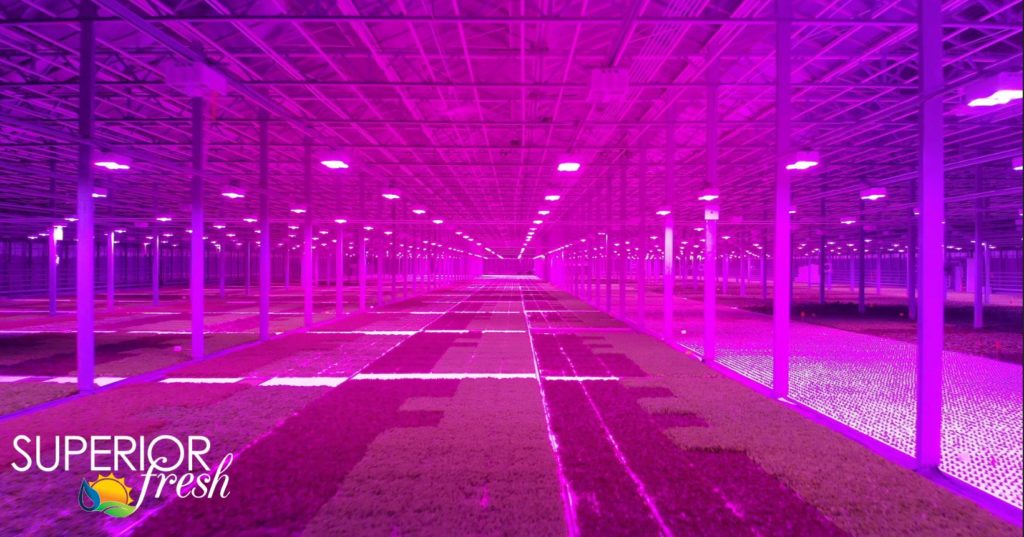 Their greenhouse is visible from Interstate-94 and it has generated a lot of curiosity. Superior Fresh has been known to turn off their LED lights during rush hour after hearing about cars stopping on the Interstate to make sure their eyes weren't deceiving them. Even WCCO has chimed in on the glowing purple aura in the sky: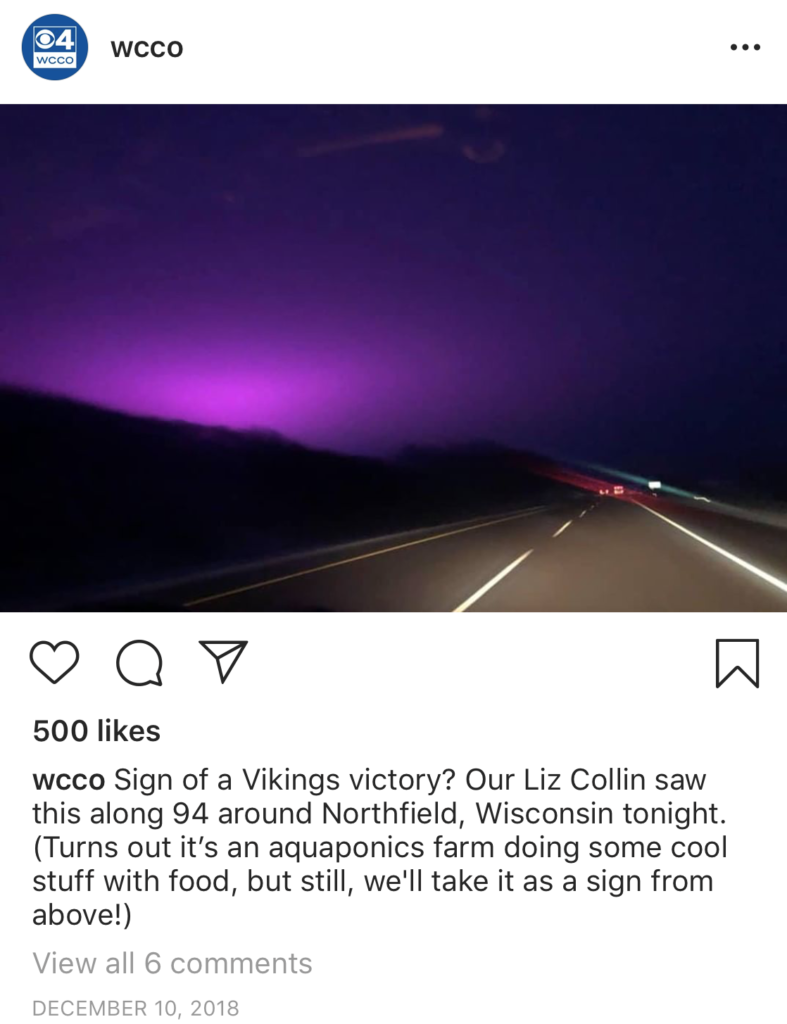 Now, Superior Fresh isn't just striving for an efficient ecosystem inside their facility, but outside as well. Superior Fresh sits on 720 acres of conventional farmland that is now in the process of restoration, growing native wildflowers and distributing the seeds for free while restoring soil health.
That's what you call a symbiotic relationship, inside and out.


To learn more about Superior Fresh, click here.