Vegan Snickerdoodle Cookies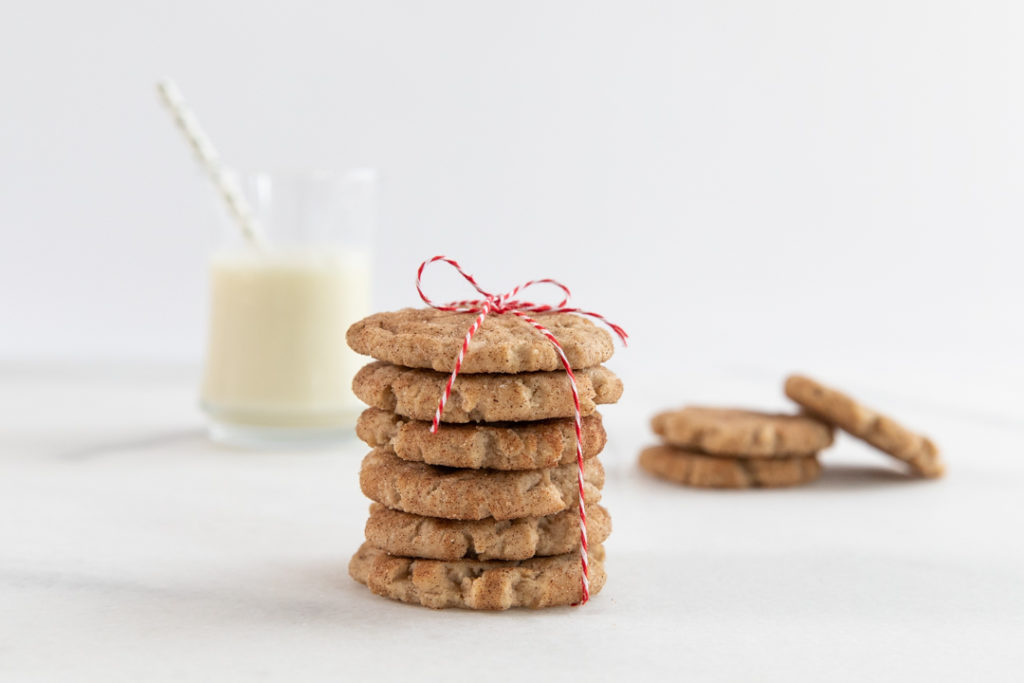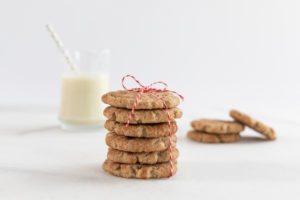 Print
Vegan Snickerdoodle Cookies
Yield 24 cookies
Ingredients
Snickerdoodle Cookies
½ cup vegan butter, softened
⅔ cup granulated sugar
1 Tablespoon almond milk (or other non-dairy milk)
1 teaspoon vanilla extract
1 teaspoon apple cider vinegar
1½ cups all-purpose flour
1¼ teaspoons ground cinnamon
1 teaspoon cream of tartar
1 teaspoon baking soda
¼ teaspoon salt
Cinnamon-Sugar Mixture
3 Tablespoons granulated sugar
1 teaspoon ground cinnamon
Instructions
Heat oven to 375°F. In a large bowl, mix together butter and ⅔ cup sugar with an electric mixer on low speed until combined. Increase speed to medium-high and mix until creamed together and fluffy. Mix in the milk, vanilla, and apple cider vinegar on low speed until well blended.
Sift the flour, 1¼ teaspoon cinnamon, cream of tartar, baking soda, and salt into the butter mixture. With a wooden spoon, stir the dry ingredients into the butter mixture until a crumbly dough forms.
In a small bowl, mix together 3 Tablespoons sugar and 1 teaspoon cinnamon. Press and roll the dough into 24 balls. Roll each dough ball into cinnamon and sugar mixture and. Place 2-inches apart on parchment-lined cookie sheets. Flatten each cookie slightly with the bottom of a glass.
Bake 6 to 8 minutes or until cookies are just set on the edges; they will crisp up as they cool. Remove from the oven, cool 1 minute on the cookie sheet. Move to a cooling rack to cool completely.