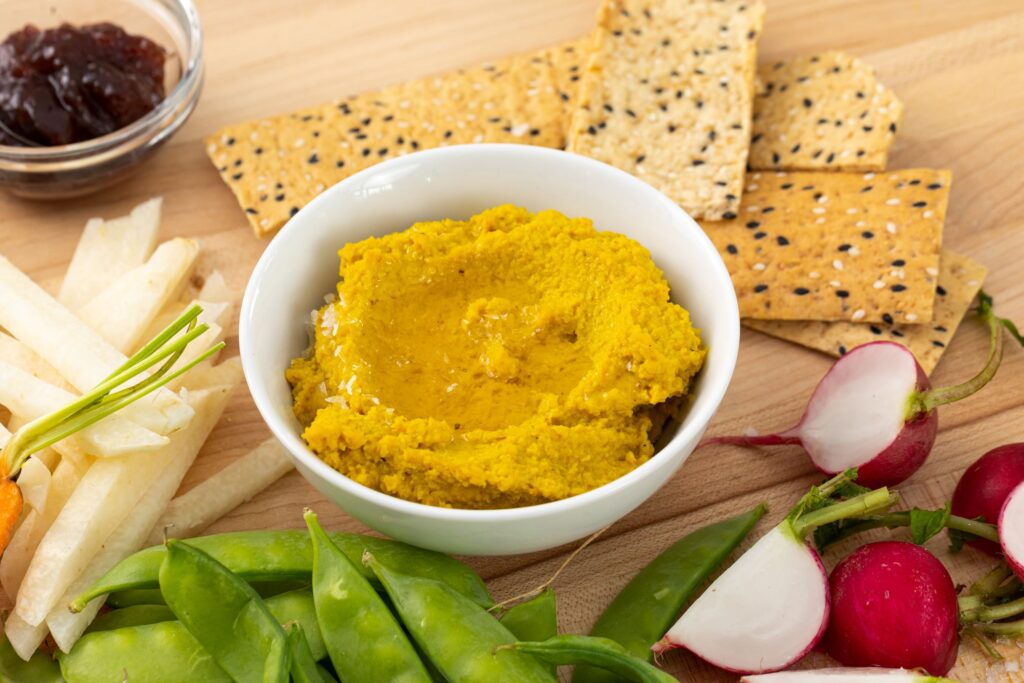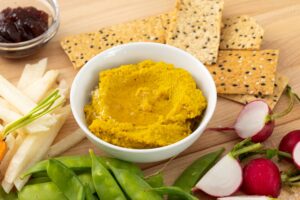 Print
Vegan Cashew Dip
Creamy, tangy, and just a bit spicy, this spreadable dip goes with just about everything. Since it's a no-cook recipe, this irresistible dip can be whipped up with minimal time and effort in the kitchen.
Ingredients
1 cup raw cashews
¼ cup white miso paste
¼ cup nutritional yeast
1 teaspoon ground turmeric
1-2 cloves garlic, roughly chopped
Freshly cracked black pepper, to taste
½ cup kimchi (see note)
¼ - ½ cup water, as needed for consistency
For garnish: sliced fresh green onions, chopped fresh cilantro, black sesame seeds, extra kimchi, and thinly sliced nori sheets.
For serving: sweet potato chips, raw veggies, or rice crackers.
Instructions
Soak the cashews in water for at least 2 hours until softened. Drain well.
Add all the ingredients except water to a food processor or blender and blend until completely smooth. Add pepper to taste. Thin with water if you desire a looser consistency.
Garnish and serve chilled or at room temperature. Store leftovers in a glass container.
Notes
Traditionally kimchi is made with fish sauce. To keep this recipe vegan be sure to find a kimchi made without it.